Not to be confused with, and very much unlike The Emoji Movie, this acclaimed musical is an electric ensemble piece about a diverse community of archetypes. A crew who take one another at face value: a smiling face dealing with depression; a princess who doesn't want a prince; a skull dying for deletion; a nerd face too smart for his own good; a face with sunglasses who can't see past his own reflection; and a police officer and construction worker who just want to work together.
When a software update threatens to destroy life as they know it, Emojiland faces the most fundamental questions a society—and a heart—can face: Who are we? And who matters?
Call or visit website for playing schedule.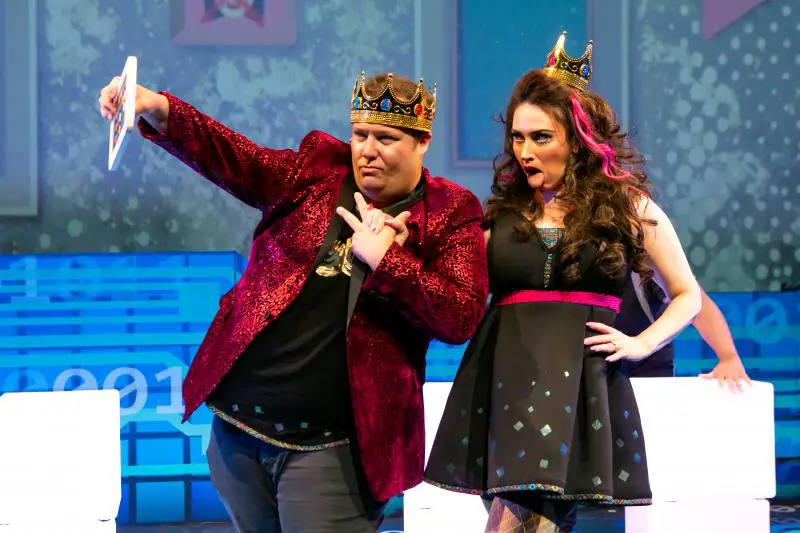 You'll ♥ Josh Lamon and Lesli Margherita in Emojiland at The Duke on 42nd Street. Photo by Jeremy Daniel.