(10/3-10/10) Looking for what to do in NYC this week and Columbus Day weekend? There's tons going on for summer in the city, with new restaurants, festivals, pop ups, and all kind of other things to do in NYC this week.
COLUMBUS DAY PARADE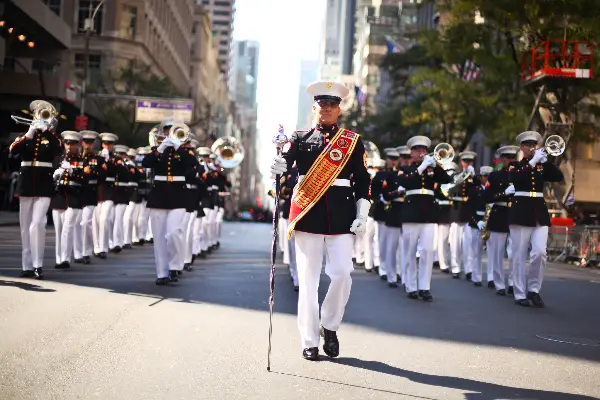 MarineCorps NewYork/Flickr
People of Italian descent are the largest ethnic group in NYC. The metro area is two and a half million Italian Americans strong. The city expresses its Italian pride every day, in our cuisine and our culture. One special celebration is the Columbus Day Parade, the largest event of its kind in the U.S. Look for bands, floats, and over 100 marching groups making their way up Fifth Avenue from 44th Street to 72nd Street. The 78th version of this New York City tradition takes place on Monday, October 10th.
LITTLE RED LIGHTHOUSE FESTIVAL
Image: NYC Department of Parks & Recreation.
Celebrate Manhattan's only remaining lighthouse on Saturday with live music, food, art vendors, Urban Park Ranger presentations, and readings of the children's book inspired by this Fort Washington Park landmark.
MOVIE NIGHTS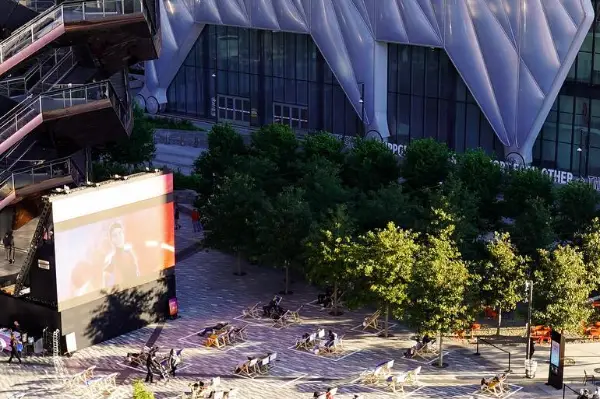 Movie nights are back on the Big Screen in the Public Square & Gardens. Kick back in a lounger and take in a flick while the sun sets, starting this week and continuing with 4 additional nights this month (Willa Wonka, The Goonies, The Wizard of Oz, and Beetlejuice to be specific). Free, no RSVP required.
BROOKLYN OKTOBERFEST
Music, raffles, stein-hoisting contests, and Brooklyn's best breweries can all be found at Time Out Market's Saturday Oktoberfest. Sample the likes of Brooklyn Brewery, Evil Twin Brewing, Five Points Brewing Co., and Sixpoint Brewery among the offerings in three sessions.
LAB ANTICS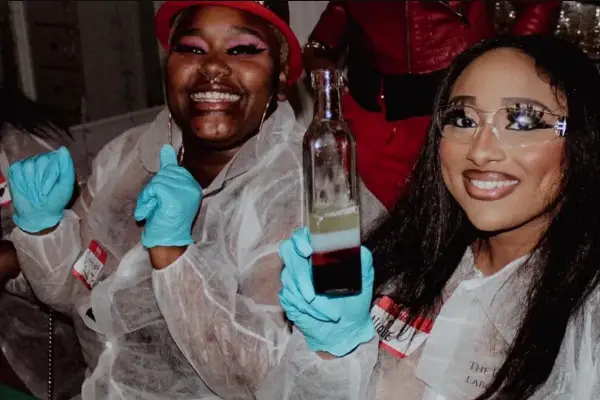 Transform into a scientist over actual experiments with The Drunken Laboratory. This month highlights The Haunted Laboratory Experience, complete with competitions and prizes. (Mocktails are also available.)
VOLKOV MANOR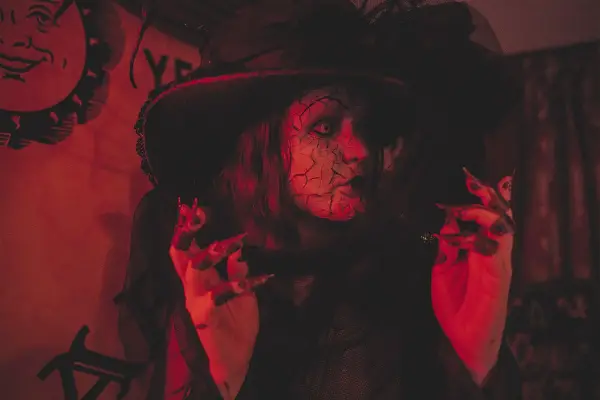 Get into the spirit of spooky season with a visit to a haunted mansion. Roam freely at A Haunted Cocktail Soirée with tarot readings, specters, secret games, and a chocolate sommelier. Just watch out for The Midnight Man. Runs the month of October.
THE BROOKLYN MUSEUM AFTER HOURS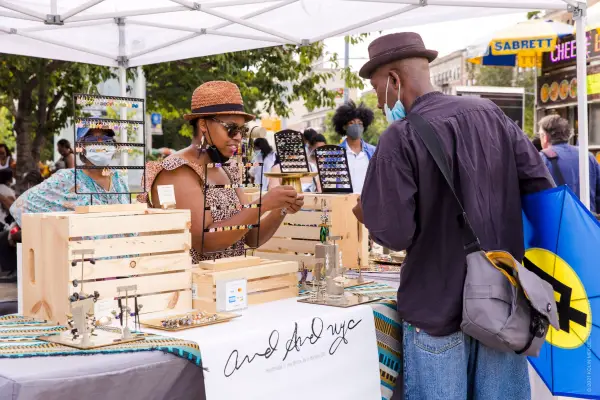 Photo: Emir O'Hara.
Celebrate craft beer and community at Brooklyn Museum's Oktoberfest on Saturday. Hang out in the Sculpture Garden with beer and wine, learn from local brewers, catch DJ sets and a live performance, plus after-hour gallery access. Come back Sunday for a pop-up market with more than 20 vendors offering artwork, jewelry, fashion, and home and apothecary goods.
PUMPKIN FEST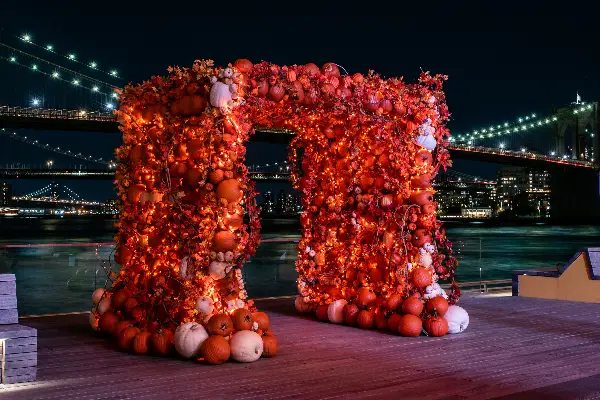 Image: Jane Kratochvil
The first annual Seaport Pumpkin Fest is underway. Look for Pumpkin Arch and pumpkin patch photo ops, decorating, and seasonal specials into November.
FALL-O-WEEN

Liven up your social media streams with a trip to the New York Botanical Garden and its ongoing autumn celebration. For photo ops, the Conservatory Plaza and adjacent lawn are tricked out with hundreds of pumpkins and gourds of all sizes.
THE MET IS BACK!

Ken Howard / Met Opera
The Metropolitan Opera is at the start of its inspiring 2022-23 season, packed with opera's most talented stars performing across a wide range of repertoire. This week, sparks will fly as some of opera's most electrifying artists light up Giacomo Puccini's classic thriller Tosca. Soprano Aleksandra Kurzak takes on the title role of the desperate diva, opposite tenors Michael Fabiano as the ardent painter-revolutionary Cavaradossi. Upcoming performances take place on Tuesday, October 4th, Saturday, October 8th, Tuesday, October 11th, Saturday, October 15th, and Wednesday, October 19th.
OPENING OF THE WEEK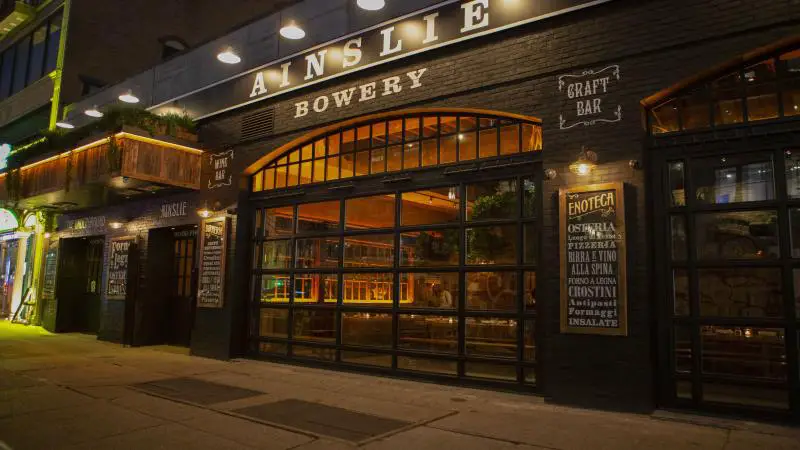 Image courtesy of Thomas Laurance.
South Village Hospitality just opened a massive new Italian restaurant, wine bar, and beer garden on the Lower East Side. Ainsle draws on ownership's experience at hit Italian spots like Osteria Cotta on the Upper West Side, Follia in Gramercy, Carroll Place in Greenwich Village, and Ainslie's flagship in Williamsburg. The beer hall has 32 taps and games like foosball and shuffleboard; there's also an intimate wine bar in front of an expansive open kitchen, complete with a wood-fired pizza oven. The kitchen at Ainslie is helmed by NYC veteran Executive Chef John DeLucie, whose menu features wood-fired rosemary wings, a signature Ainslie Burger with prosciutto and gorgonzola dolce, and an array of hand-crafted, wood-fired pizzas, and homemade ravioli, gnocchi, and pappardelle.
COMIC CON
The East Coast's largest gathering of comic book fans is New York Comic Con, which returns to the Javits Center for a weekend full of cosplay. Expect celebrity appearances, panels, screenings, and plenty of other activities to indulge your love of superheroes, villains, and everything in between.
STAND-UP IN LITTLE ITALY

Image: JT Anderson.
The Pregame is a monthly stand-up show that ends with an afterparty. The next show takes place this Friday at a speakeasy in Little Italy, with comics and audience members mixing it up afterwards. The lineup includes Isabel Hagen (The Tonight Show), Derek Humphrey (TBS), Remy Germinario (TikTok), Brent Birnbaum (Tubi), Spencer Wright (Greenwich Village Comedy Club), TJ Francis (Down Bad Comedy), and Rachel Darvas (Broadway Comedy Club). Get tickets here.
A MAGICAL INNER CIRCLE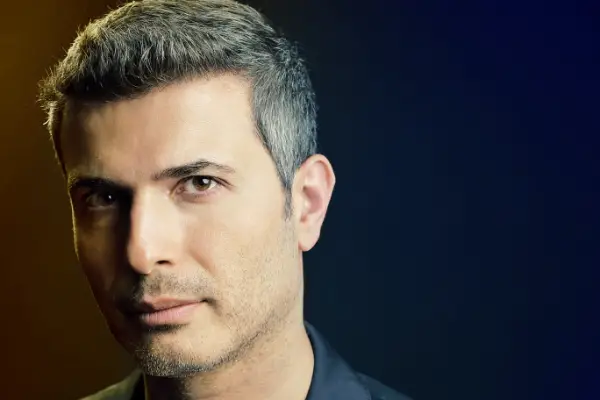 Once you enter the intimate space at The Gym at Judson you'll be part of the show. The unique setting of Asi Wind's Inner Circle (presented by David Blaine) intensifies the performance. Don't just witness the magic, become part of it yourself.
NOW OPEN!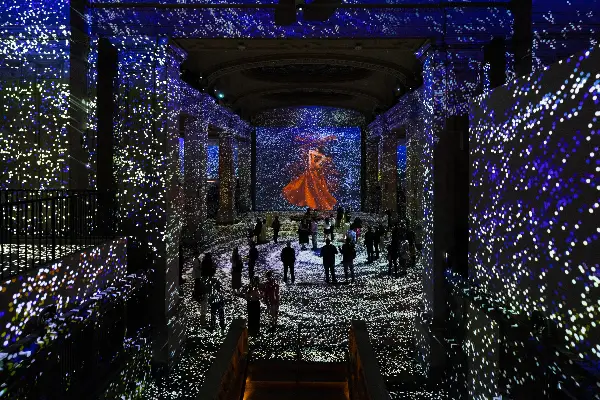 Image: Mark Zhelezoglo for Hall des Lumières.
Art meets tech at the inaugural Hall des Lumières exhibition, Gustav Klimt: Gold in Motion, which opened to the public last week. The Austrian symbolist painter's most iconic works come to life using cutting-edge mapping technology. You'll enter an immersive world of gold and color as an original soundtrack plays. Set in in the former Emigrant Industrial Savings Bank, Hall des Lumières brings the Beaux-Arts landmark back to life with art that complements the ornate interior.
A NEW MUSEUM DOWNTOWN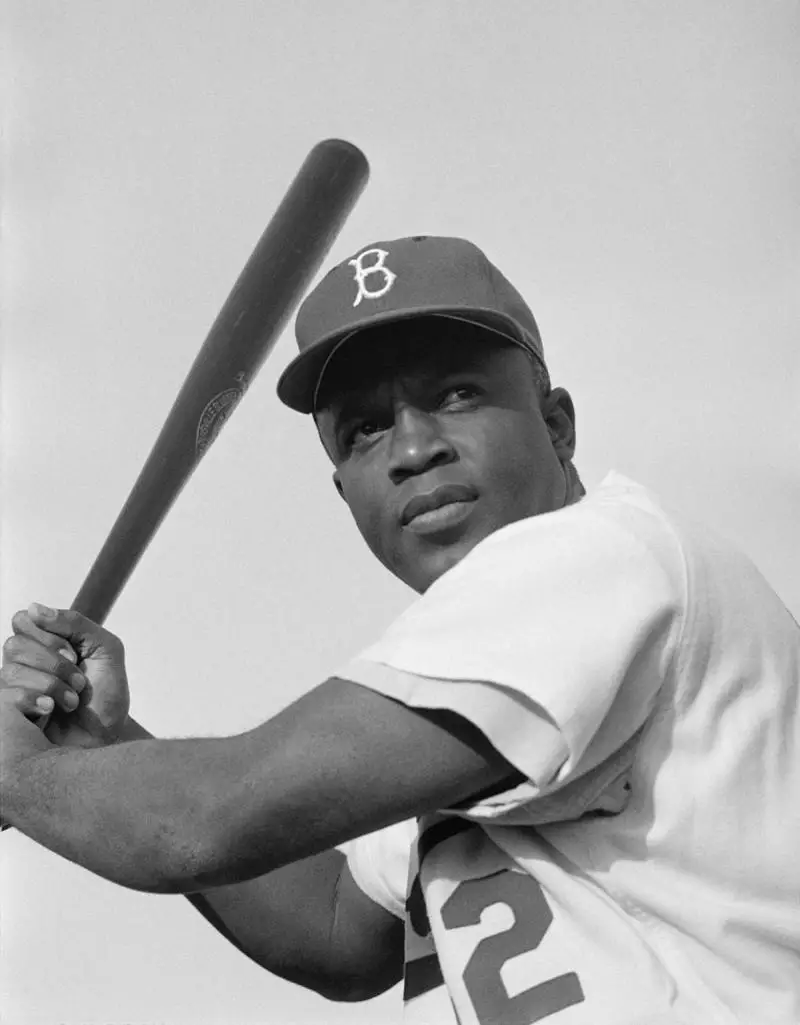 Jackie Robinson will be forever immortal for breaking baseball's color line, and for an all-star career that included bringing a world championship to Brooklyn in 1955. Now open, the Jackie Robinson Museum (JRM) tells the story of his life and legacy through pictures, artifacts, and and multilayered storytelling.
NEW ART
David LaChapelle - 'Behold' (2015 Hawaii). ©David LaChapelle, courtesy of Fotografiska New York.
Fotografiska New York is a museum experience for the modern world. The institution hosts its first full-building takeover with David LaChapelle: make Believe. Vibrant images fill all six floors of the museum, with 150 works full of wit, celebrity, and technical innovation. Included are the last-ever portraits of Andy Warhol and Michael Jackson, household-name album covers, and allegorical works in dialogue with the AIDS epidemic. The show weaves together recurring themes of religion, the environment and the play between artifice and nature, gender identity, societal ideals of beauty, and LaChapelle's legendary explorations of pop culture fame. The artist collaborated on the show's layout, which takes the form of a journey, interacting with the church-like details of Fotografiska's stunning 1894 neo-Gothic architecture.
OKTOBERFEST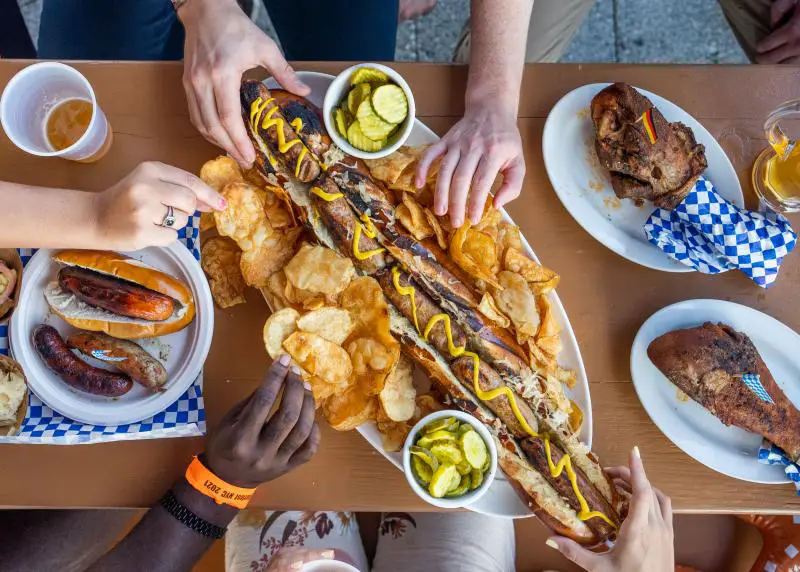 Oktoberfest is a September phenomenon and Watermark has launched their version. Running through Halloween, hit Pier 15 in the Seaport for pretzels, brats, authentic brews in mini kegs, games, and skyline views.
NEW BRUNCH!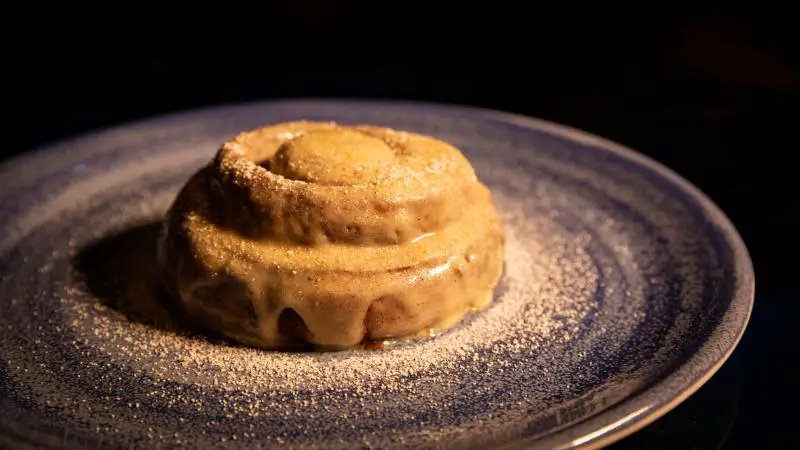 Credit: KYU.
Miami hotspot KYU has been knocking it out of the park in NoHo since its New York arrival earlier this year. The Asian-inspired, wood-fired restaurant is launching brunch this Saturday. Expect cocktails and classic bites with Asian twists, like short rib and sweet potato hash, waffles with chai-spiced cream, and the black sugar cinnamon roll with cream cheese frosting pictured above.
AN INSTAGRAM SMASH IN NOHO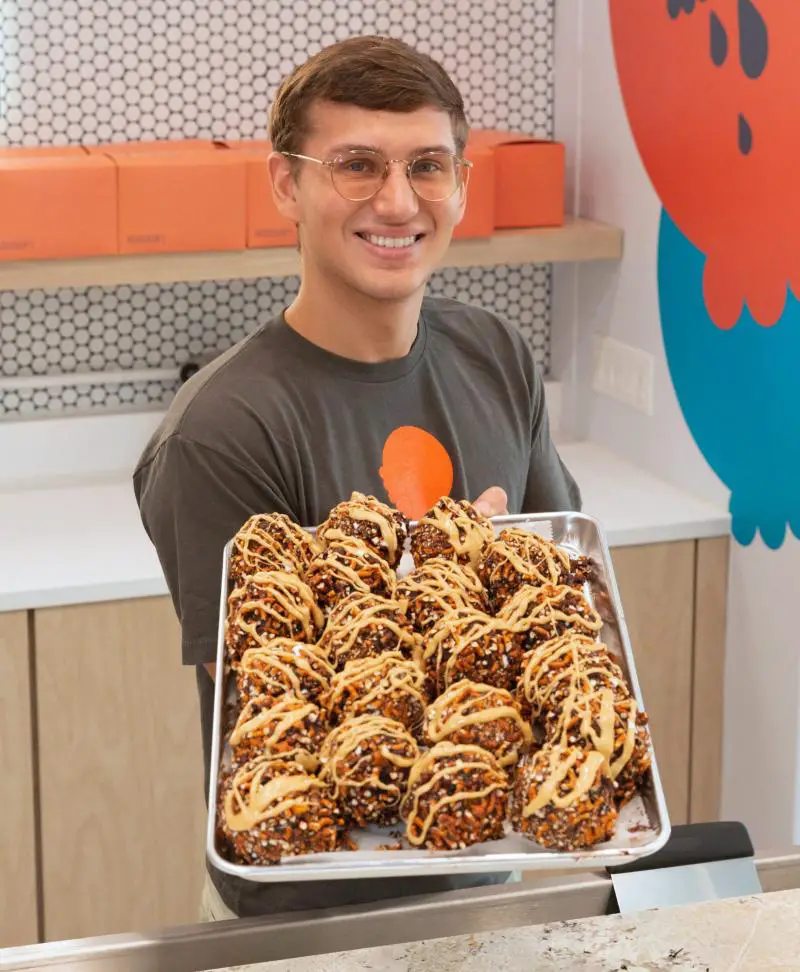 Top ice cream creator Dylan Lemay is throwing and catching artisan ice cream balls at his newly opened store, CATCH'N Ice Cream in NoHo. Stop in to catch your next favorite flavor of ice cream. Open daily from noon to late—don't miss the Behind the Counter experience, where you can make your own ice cream ball, coat it in chocolate, and roll it in your favorite toppings!
SUNDAY SHOP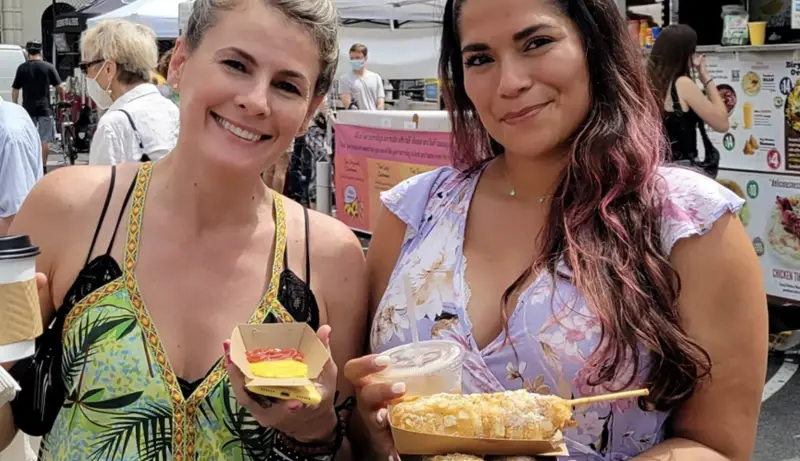 Every Sunday on the Upper West Side you can check out Grand Bazaar NYC, the city's largest curated market—and most distinctive. This Sunday you'll also find the NYC Makers Bazaar. The NY Handmade Collective (former NY Etsy Street Team) will host a pop-up with 25 of their top makers at the event. Come hungry! There are great artisanal food options as well. 10am-5pm.
While you're there, you can take advantage of Open Streets on Columbus Avenue (from 68th Street to 77th Street), every Sunday 11am-7pm through October 30th. You can enjoy outdoor dining and shopping, relax at tables and chairs along the avenue, play games, and enjoy free entertainment and programming for all ages.
UPTOWN SPECIALS

Authentic Italian fine dining in a comfortable space is what you'll find at Upper West Side favorite Joanne Trattoria. They've just launched a new early brunch, running Saturdays and Sundays from 11:30am-1pm. Look for temptations like banana Nutella crepes, omelets and other eggs, ricotta Belgian waffles, pancakes, and sides of bacon and sausage. "Mangia bene vive bene." Also at Joanne Trattoria, don't miss live music with your meal, including jazz guitar from virtuoso Abe Ovadia every Sunday from 4:30-7pm. Tuesday night is date night at Joanne Trattoria! Enjoy a complimentary bottle of Gaga Wine with every two entrees ordered. Football fan? Monday, Thursday, and Sunday throughout the entire restaurant take advantage of $15 pitchers of beer (Bud Light, Heineken, and Modelo), $5 glasses of beer on tap, and $21 beer buckets.
IMMERSIVE THINGS TO DO IN NYC
NEW IMMERSIVE ART

Head to the historic boiler room of Chelsea Market to experience the immersive art space ARTECHOUSE. You've never seen art like this before, as room-sized digital projections merge with sound design to create a cinematic experience. Open now is Life of a Neuron, which draws on decades of neuroscience research to create a cellular-level journey through the human brain. Come explore the intersections of art and science and discover new layers of a universal human experience—the story of ourselves. The main installation is joined by additional immersive artworks. You can also grab a drink at the newly opened XR Bar.
THE MUSEUM OF ICE CREAM
The Museum of Ice Cream is the only place in the world where you can learn about everyone's favorite frozen treat by feasting on a floating dessert table, sliding down a 3-story slide to collect your ice cream, or taking a dip in a pool filled with millions of sprinkles. Be transported to a world where all your wildest ice cream dreams come true and rediscover the kid in you—don't miss the awesome photo ops in the hall of ice cream scoops.
CANDYTOPIA IS BACK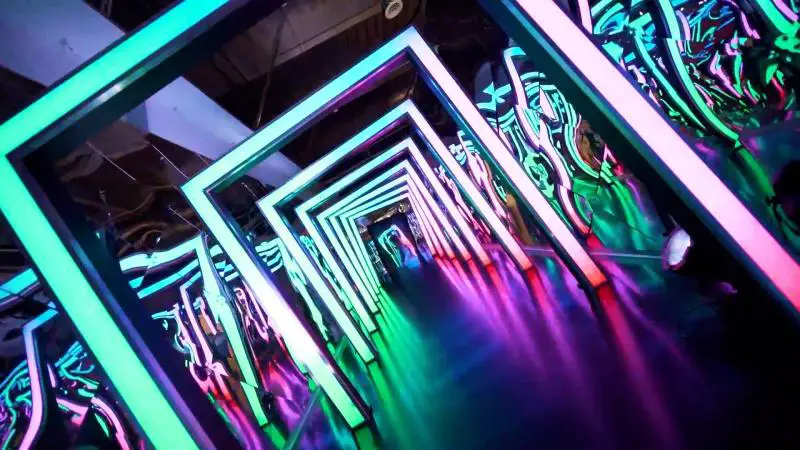 If you've ever wanted a tour of Willy Wonka's chocolate factory, you'll get a taste at Candytopia (without the imminent peril). Dive into a ball pit of marshmallows, view portraits made of candy, and take killer pics with candy-inspired scenes. The attraction is now open for a limited run, which continues into the fall.
BROOKLYN'S NEW IMMERSIVE EXPERIENCE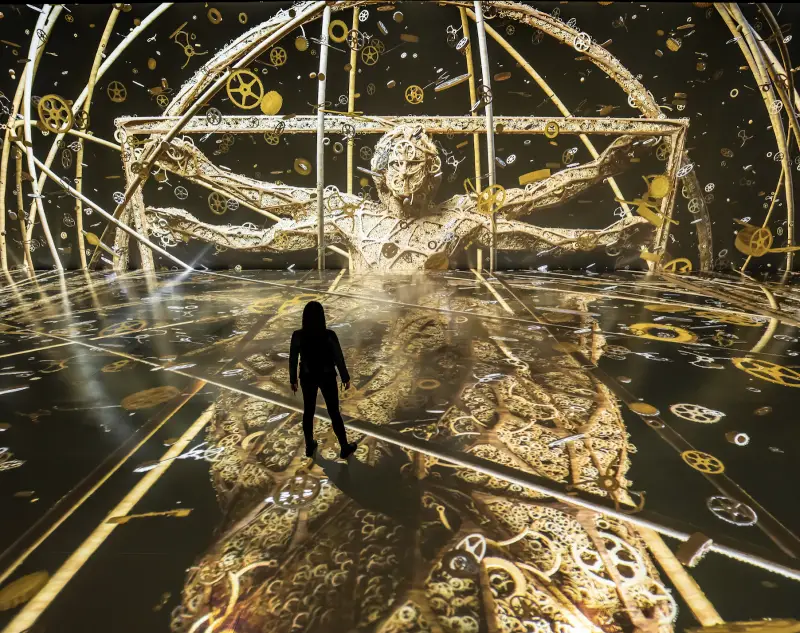 ArtsDistrict Brooklyn (AD/BK) is a new Brooklyn destination for mixed-media installations. More than 70 projection screens and cutting-edge sound design combine on the massive new immersive experience Limitless AI. There are also the intensive audio/theatre experiences Flight and Séance.
THINGS TO DO IN NYC: ART EXHIBITIONS
JEAN-MICHEL BASQUIAT: KING PLEASURE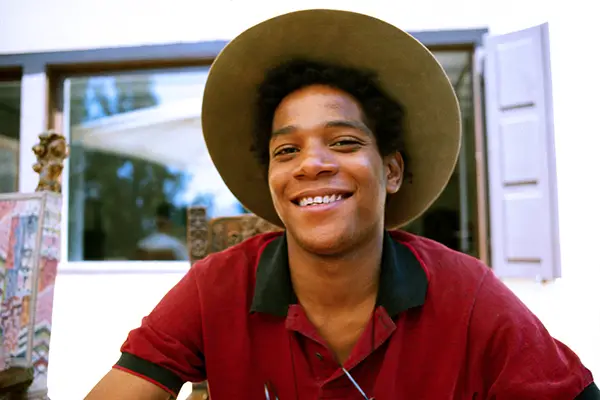 Photo by Lee Jaffe.
Everyone's favorite Brooklyn artist gets a major exhibition, led by his family and launched in Chelsea. Jean-Michel Basquiat: King Pleasure features a priceless collection of over 200 never before and rarely seen paintings, drawings, ephemera, and artifacts. The show is sourced from the Basquiat family collection and also features recreations of his NYC artist studio on Great Jones St. and the Michael Todd VIP Room of NYC's Palladium nightclub, where Basquiat created two paintings.
THINGS TO DO IN NYC: HAPPY HOUR SPECIALS
CUCINA 8½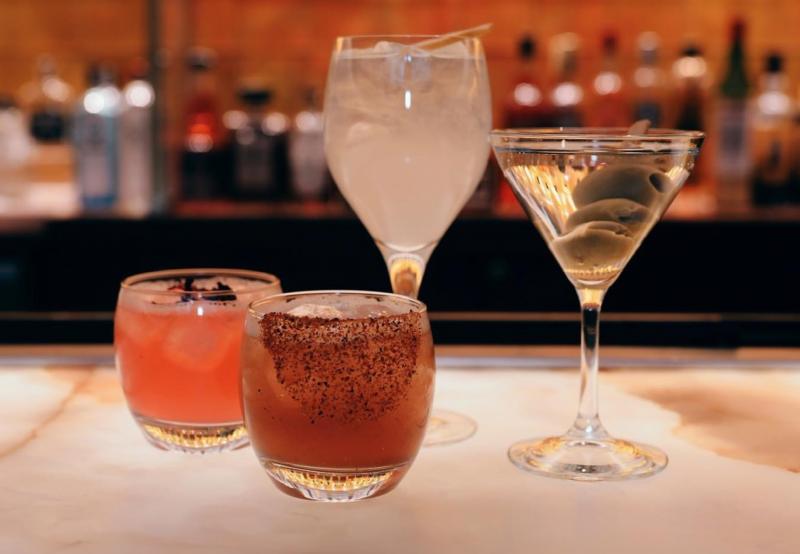 Cucina 8½ offers an elevated experience of rustic Italian cuisine in midtown's iconic Solow Building. The grand space features a winding staircase that opens to a spacious dining room and a vast bar area. On weeknights, the bar and lounge area offers an excellent happy hour, 4-7pm. Draft beer and sommelier-selected wines by the glass are $7; for $12, take a pick of some classic cocktails including the 8½ Fellini Bellini, a Negroni, and a "Sex and the City" Cosmopolitan (Season 4, Episode 2 was filmed right here). They also make a mean Martini, available in mini form for happy hour at 8½ dollars. All drinks are accompanied by complimentary hors d'oeuvres.
A PRIME HAPPY HOUR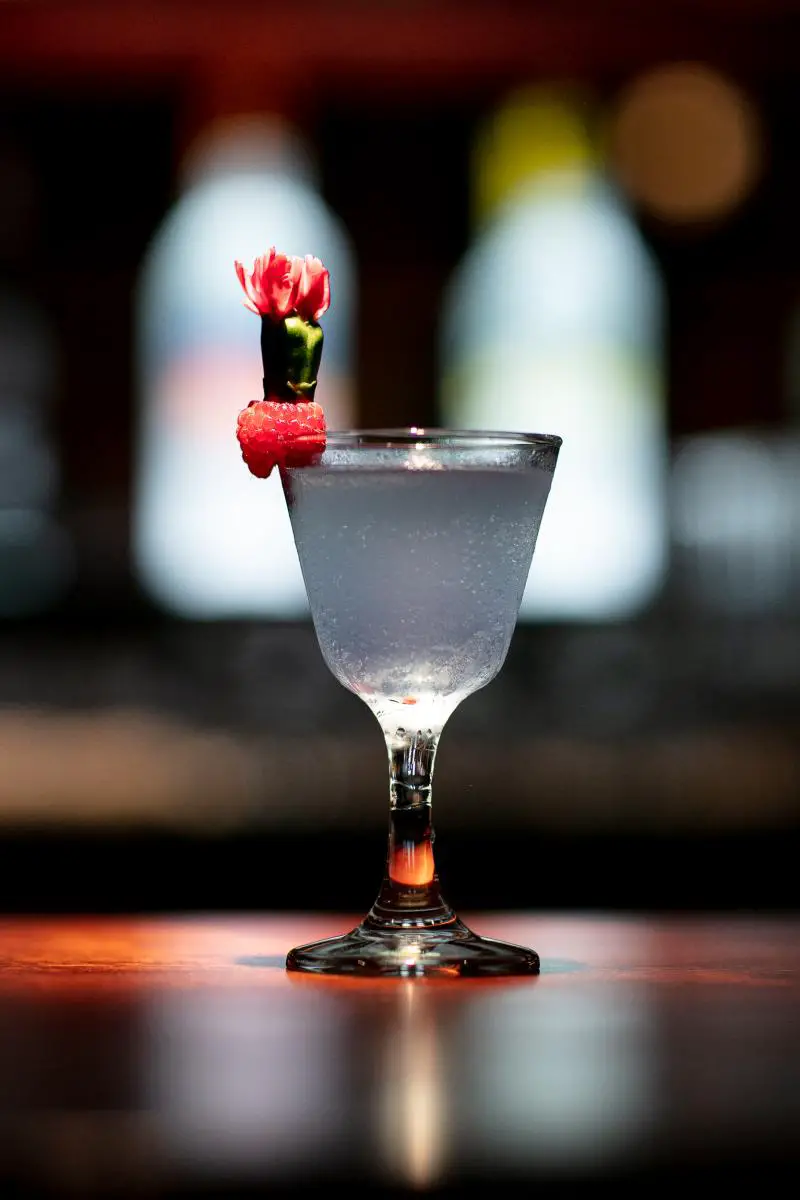 Prime Catch NYC serves top-rate seafood and steaks right in the heart of the Theater District. This is a great stop pre or post-Broadway or while out in Times Square, with both indoor and outdoor seating options. They specialize in Prime USDA dry-aged Pat LaFrieda meat with house specialty Porterhouse and tomahawk cuts. Don't miss great deals at Happy Hour, which runs all day, seven days a week at the bar.
Happy Hour
1/2 Price Appetizers
$1 Oysters
$12 Martinis
$10 Cocktails
$8 Wines
$6 Beers
A HAPPY HOUR SPECIAL
Havana Central has introduced 1/2 price empanadas during Happy Hour at the bar! Diners must purchase a drink, 3 empanadas max per drink purchase. Available in the bar only, Monday-Friday from 4-7pm. Choose from a variety of homemade savory pockets including beef, chicken, cheese, shrimp, and ropa vieja! Havana Central also features Happy Hour drink specials including $7 classic mojitos, classic margaritas, and red sangria, in addition to other specials.
OTHER THINGS TO DO IN NYC
AN OTHERWORLDLY NIGHTCLUB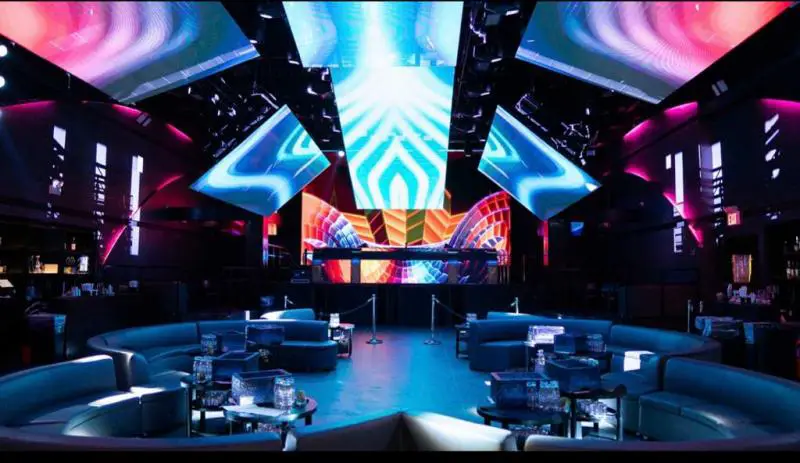 Nebula is the city's biggest nightclub opening in years, presenting a world-class space in the heart of Times Square. Nebula brings in top-line DJs spanning the spectrum of electronic music. Visionary design transports guests into otherworldly immersive environments—the unbelievable movable ceiling with its tilting video panels transforms the club each time the doors open.
TROPICAL SPECIALS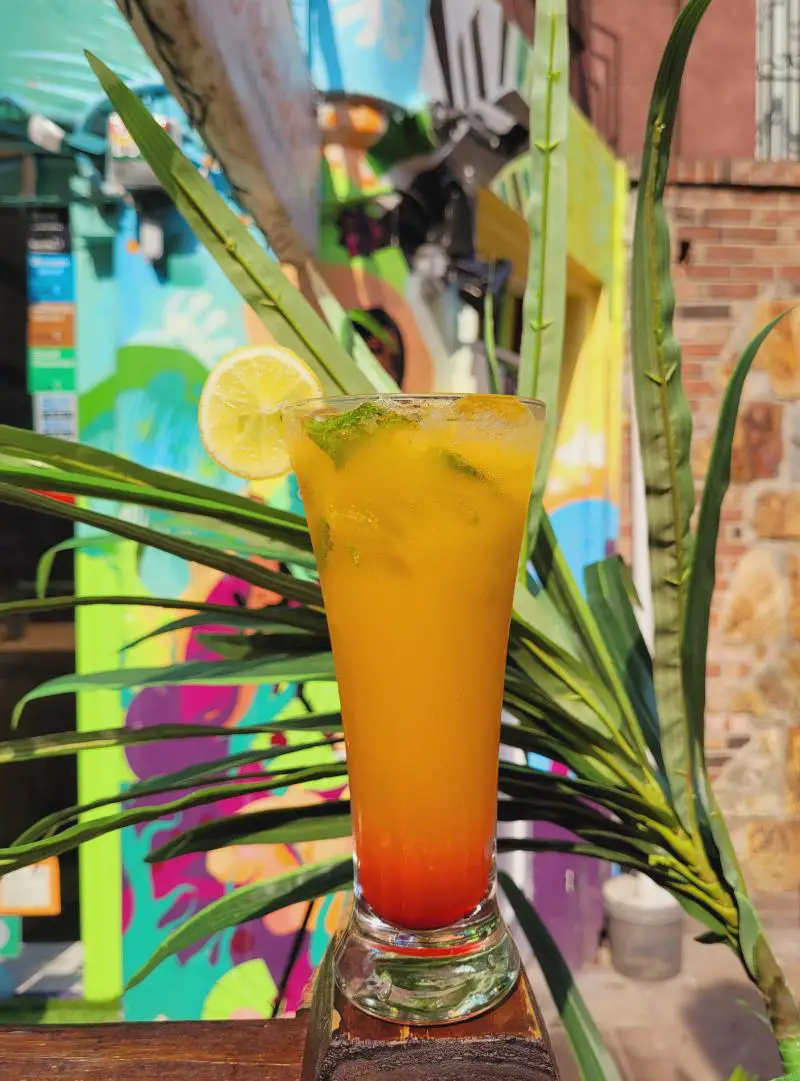 A Restaurant Row fave, Jasmine's Caribbean Cuisine provides an escape from the city with savory dishes and fruit-filled cocktails. Stop in for a tropical twist on a classic drink: the Caribbean Sunrise Mojito, with rum, mint, lime, cane sugar, passionfruit, and grenadine. Don't miss daily Happy Hours (4-7pm), DJs on Saturday nights, and live steel pan drums on Saturday nights.
FAMILY-FRIENDLY AND WELLNESS HAPPENINGS IN HELL'S KITCHEN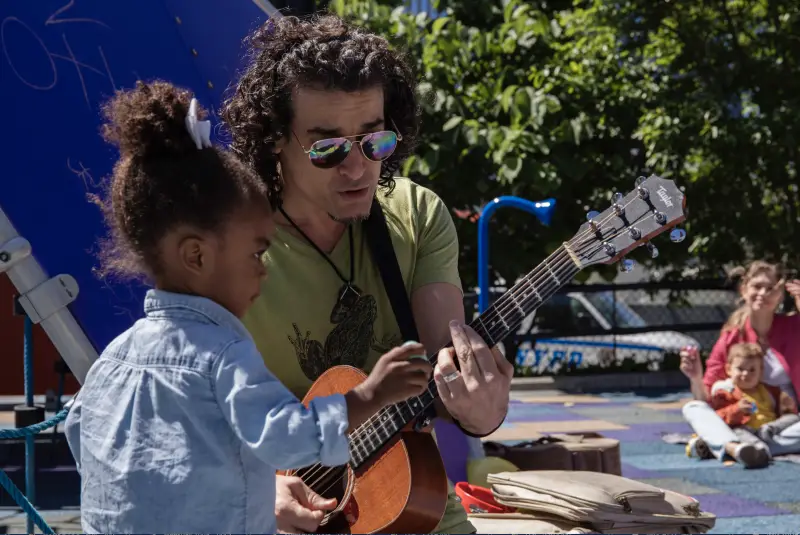 The Hudson Yards Hell's Kitchen Alliance (HYHK) is a neighborhood business improvement district, keeping the west side of Manhattan clean and beautified. They're also the force behind happenings at Hudson Yards's Bella Abzug Park. Every Tuesday at 10:30am, HYHK will be hosting a Kids' Concert in the playground. Children of all ages are invited to sing, dance, and play instruments. Mike Messer Music leads 45 minutes of learning and playing favorite songs—from popular children's hits to family favorites (through September 27th). On Thursdays at 10:30am join Bubble Master Gabe for an interactive show featuring giant bubbles (through September 29th). All events are free and open to the public. Adults can find programming, too: look for free Saturday morning yoga sessions.
#STANDWITHUKRAINE

Ukrainian Museum Facebook.
In the East Village, long a home of Ukrainian immigrants (and their food and culture), you'll find the largest museum in the U.S. committed to the rich heritage of Ukraine. The Ukrainian Museum's state-of-the-art home holds a folk art collection (one of the most important collections outside of Ukraine), a fine arts collection (including works by the well-known primitif artist Nikifor), and an extensive archive.
MIDTOWN ADVENTURES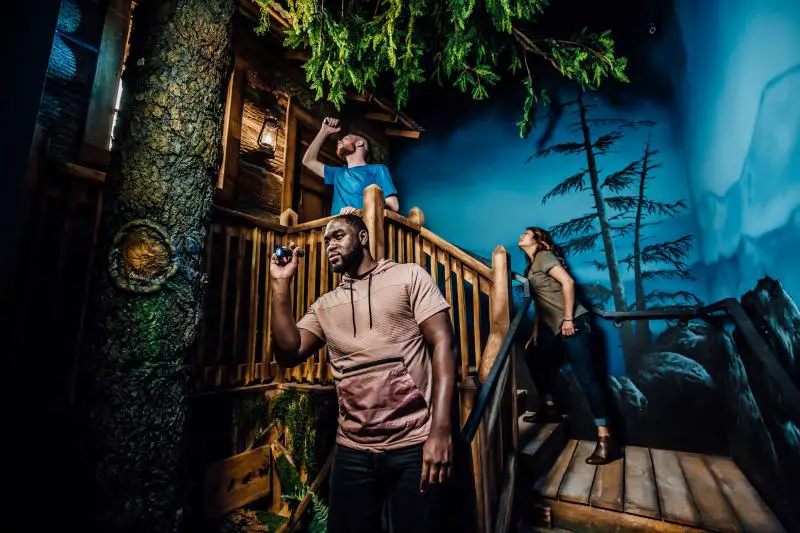 Be the hero of your very own adventure at The Escape Game in Midtown East. You and your team will find clues and solve puzzles on your way to completing a mission. Have fun, use your brain, and work together as you follow clues to escape the room in 60 minutes. At The Escape Game's convenient location near Grand Central you can choose from five different rooms: The Heist, Prison Break, Gold Rush, Playground, and Special Ops: Mysterious Market. Begin with a quick video to brief you on your mission and cover some basic guidelines, and then after that it's up to you (a Game Guide is available at all times throughout the adventure).
EAT PIZZA DOWNTOWN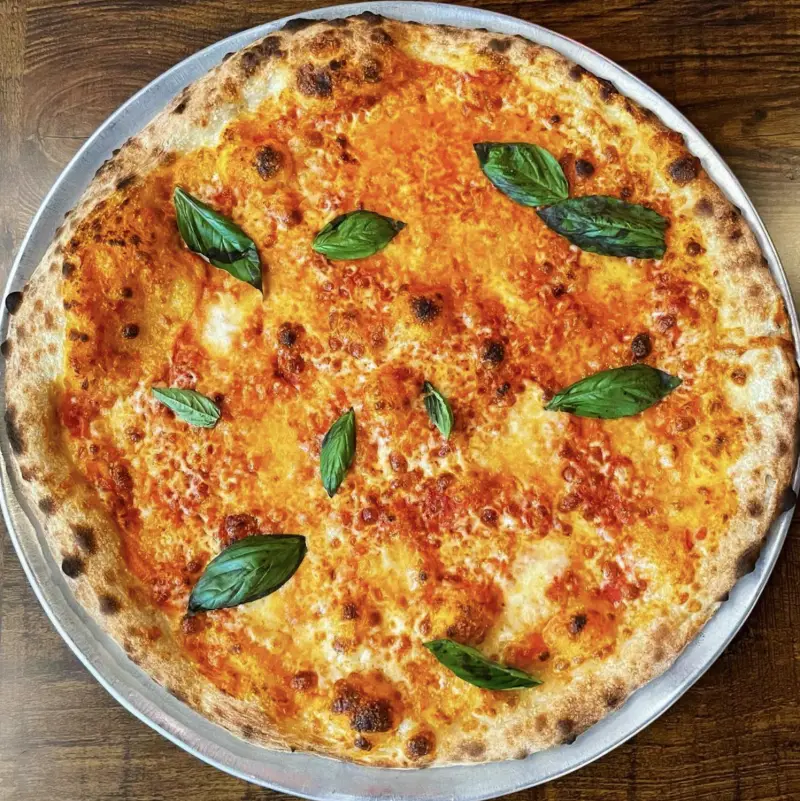 Master Pizzaiolo Domenico "Mimmo" Tolomeo and Master Chef James Whelen track down the freshest of ingredients for homemade pizzas, salads, sandwiches, and more at two downtown locations of Zazzy's Pizza. Signatures include the vodka pie, white pie, and vegan cheese pizza. Other plant-based picks include mozz sticks, hearts of palm "calamari" and meatless meatballs. Locations are West Village (73 Greenwich Ave.), the Lower East Side (173 Orchard St.), and the Upper East Side (1477 Second Ave.).

A comedy legend not to be missed is Carolines on Broadway. This Times Square institution has been presenting the best in live comedy entertainment since 1982, with nightly shows that run from established greats to up and comers.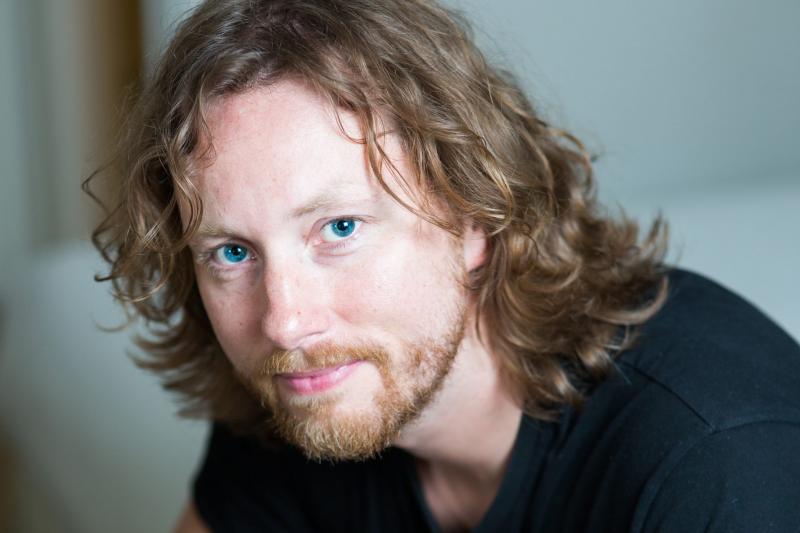 This weekend features writer and comedian JJ Whitehead, performing Friday, Saturday, and Sunday. Next Wednesday, October 5th sees the We Ain't Done Wild 'N Yet Comedy Tour. Comedian, rapper, actor, dancer, and singer Big JJ will team up with comedian, actor, and social media influencer Mope Williams. On Thursday, October 13th, Joe Gorga of The Real Housewives of New Jersey fame will be doing two sets of comedy (he's got a new special coming up this fall).
ANALOG CITY

Photo: Brad Farwell.
Yes, somehow New York City functioned without smartphones and desktops. A new exhibition at the Museum of the City of New York transports visitors to pre-digital New York through Analog City: New York B.C. (Before Computers). Check out the lost innovations and industries that once fueled NYC. Through December 31st, 2022.
New York is a food town and the newest exhibition at the Museum of the City of New York looks at the networks and nodes behind our meals. Food in New York: Bigger Than the Plate shares artist and designer responses to food challenges and possibilities for more equitable food futures.
ROLLER RINK
Rendering: ImageFiction for Flipper's and Tishman Speyer.
From ice to wheels: Flipper's Roller Boogie Palace is offering roller skating at The Rink at Rockefeller Center. It's the first time warm weather skating has been here since 1940. A legendary '70s-'80s rink run by Ian "Flipper" Ross in West Hollywood has been revived in Midtown Manhattan by his daughter Liberty Ross. The new rink is joined by a major area renovation, with tables, chairs, and green spaces now available in the plaza. Grab-and-go options include JJ Johnson's Fieldtrip and David Chang's Fuku.
(If you're out JFK way, the TWA Hotel's Roll-A-Rama at the Runway Rink is open for the season as well.)
THINGS TO DO IN NYC: POP UP EXHIBITIONS
THE FANS STRIKE BACK

Photo credit: EMS Entertainment.
New exhibition The Fans Strike Back: The Largest Star Wars Fan Exhibition reflects four decades of devoted fandom. Get immersed in the saga as never before with the largest private collection of official Star Wars items, including life-size figures, models, one-of-a-kind sculptures, figurines, photos, posters, and costumes. There are more than 600 collectable items in all. The show runs through September 25th, 2022.
THINGS TO DO IN NYC: LIVE PERFORMANCES
LIVE BEATS & MORE DOWNTOWN
Downtown has one destination for eclectic, compelling music. The programming at the East Village's Drom runs from jazz, rock, electronic, soul, and funk to international music. The weeks ahead bring high-energy ensemble work from The Silver Arrow Band and DJ TM.8's Temptation Saturday 80's Dance Party.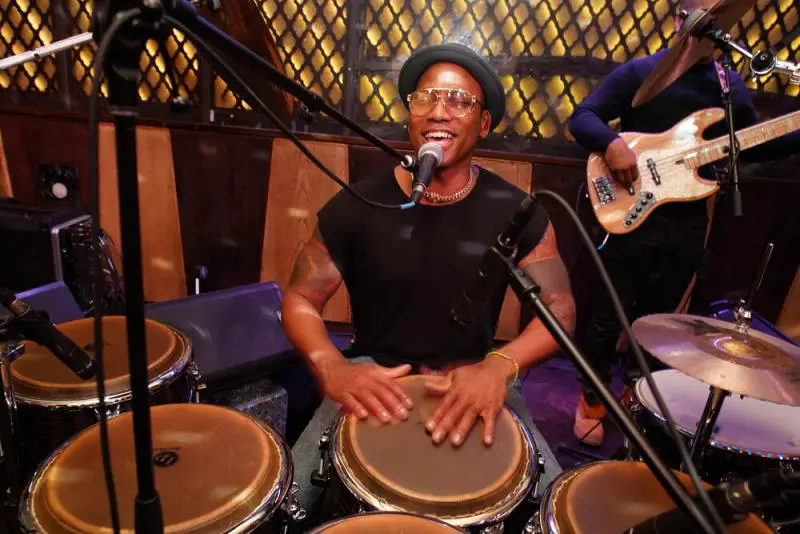 To celebrate its 15th anniversary season, Drom is introducing a monthly residency from Grammy-nominated Cuban bandleader Pedrito Martinez. Martinez will bring his signature, high-energy Afro-Cuban sound in the coming weeks.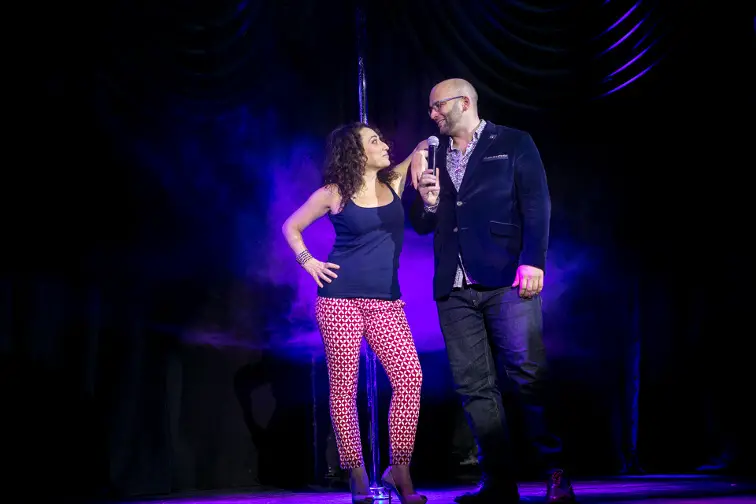 JoAnna Ross and Dan Goodman, photo by Paul Park.
Drom is also your local choice for comedy and pole dancing. Schtick A Pole In It has for the past 9 years been NYC's best (and only) comedy and pole dancing show. Comics tell jokes and pole dancers pole dance. Laugh lines alternate with death-defying tricks. If you don't see shows like this, why are you even paying NYC rents? The show has just expanded to four dates a month as part of an open-ended run. Tickets and more information are here.
BIG NAME PERFORMANCES AT THE IRIDIUM

Ed Palermo Big Band.
For more than 25 years, musical landmark The Iridium has been hosting intimate experiences of the world's best rock, jazz, blues, and beyond.
LIVE MUSIC AND FINE WINE AT CITY WINERY

Adam Pass/City Winery.
City Winery New York City at Hudson River Park brings together great bites, wine to match, and views to remember. Enjoy brunch, lunch, or dinner in City Winery's restaurant and wine bar, where the food is meant to be paired with a great glass of wine. They're open daily, with two stages hosting a stellar array of music and comedy.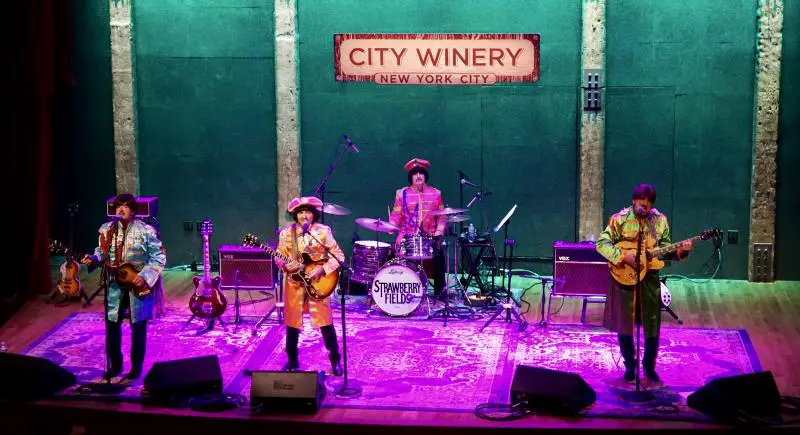 Enjoy a reading from the book of John (and Paul, George, and Ringo) by Strawberry Fields on Sunday mornings. This Beatles tribute brunch is a treat for the whole family, join in the fun at City Winery at noon.
BLUE MAN GROUP!

No plot, dialogue, or ripped from headlines drama, just a romp and a half orchestrated by the three blue-hued alien dudes of Blue Man Group. This long-running Off-Broadway show and international sensation combines music, paint drums, snacks, high-tech hijinks, and unpredictable physical comedy.
Looking for all the latest notes and updates on Broadway and Off Broadway? Check out our comprehensive These Are the Broadway and Off Broadway Shows in NYC 2022: Everything You Need to Know.
EXHIBITIONS IN NYC
TREASURES OF THE NYPL

A lock of Edgar Allan Poe's hair, Thomas Jefferson's handwritten copy of the Declaration of Independence, Malcolm X's briefcase, the real-life Winnie-the-Pooh: the NYPL holds a lot more than books. For the first time ever you can explore a selection of the 56 million items in the collection with the opening of the Polonsky Exhibition of The New York Public Library's Treasures. You'll find manuscripts, art, letters, still and moving images, and recordings that bring the voices of the past to life. The show is free and features timed entry tickets.
For more on NYC museums and exhibitions, check out our Museum Exhibits in NYC to See Right Now.
WHAT TO DO IN NYC
Stay in the loop with:
The week's best activities delivered to your email box with our free newsletter

Everything to Do NYC Facebook Group, which has real-time tips and advice from New York City experts

The city's latest openings and happenings on City Guide's Instagram
A FLYING THEATRE

Photo by Jeremy Daniel.
There's a new attraction in town. RiseNY is the first of its kind, combining a soaring ride over the city with museum exhibits that celebrate iconic New York. Take in galleries dedicated to Finance, Skyline, TV/Radio, Fashion, Music, Broadway, and Film, before going on a ride that will have your feet dangling over NYC landmarks.
This Week's Behind The Experience Video
The tallest building in the hemisphere. The largest screen. A ride that goes straight up at 23 miles per hour. Behind The Experience learns the secrets of One World Observatory, as well as tips like the best time for a visit. The video joins our recent visits to New York icons the Museum of the City of New York, Madame Tussauds, SPYSCAPE, and Benjamin Steakhouse. CHECK THEM OUT—it's fun!
DISCOUNT BROADWAY TICKETS

TDF, the not-for-profit service organization dedicated to bringing the power of the performing arts to everyone, operates two TKTS Discount Booths. You can get same-day discount tickets to matinee and evening performances, as well as next-day matinee performances of Broadway and Off-Broadway productions. Discounts are good for up to 50% off. TKTS Times Square is located "under the red steps" at the corner of Broadway and 47th St. The second, indoor location as in Lincoln Center's David Rubenstein Atrium, which is located on 62nd Street between Broadway and Columbus Avenue. For more information and to download the TKTS app, go to tdf.org/tkts.
HISTORIC FLATIRON WALKING TOURS

Photo by Victoria Pickering/Flickr.
A stingy piece of pie ...the greatest inanimate troublemaker in New York," was the New York Tribune's assessment of the Flatiron. New Yorkers views on it have shifted, of course. The Flatiron 23rd Street Partnership will tell you all about it. After a COVID layoff, their Sunday walking tours are back in-person. The free explorations include notable landmarks like the New York Life Insurance Building, the MetLife Clock Tower, the Appellate Courthouse, and, of course, the Flatiron Building itself.
CENTRAL PARK TOURS ARE BACK

Photo: Central Park Conservancy.
The Central Park Conservancy has at last resumed in-person tours. Enjoy a gorgeous part of the city with an expert leading the way. Tour options include Seneca Village, covering the largest community of free African-American property owners in pre–Civil War New York; Hidden Highlights of the North End, with stunning views of Manhattan; Heart of the Park; Statues and Monuments; Conservatory Garden Experience; and Discovery Walk for Families: North Woods. Space is limited to ensure proper social distancing.
CLIMB ABOARD HISTORY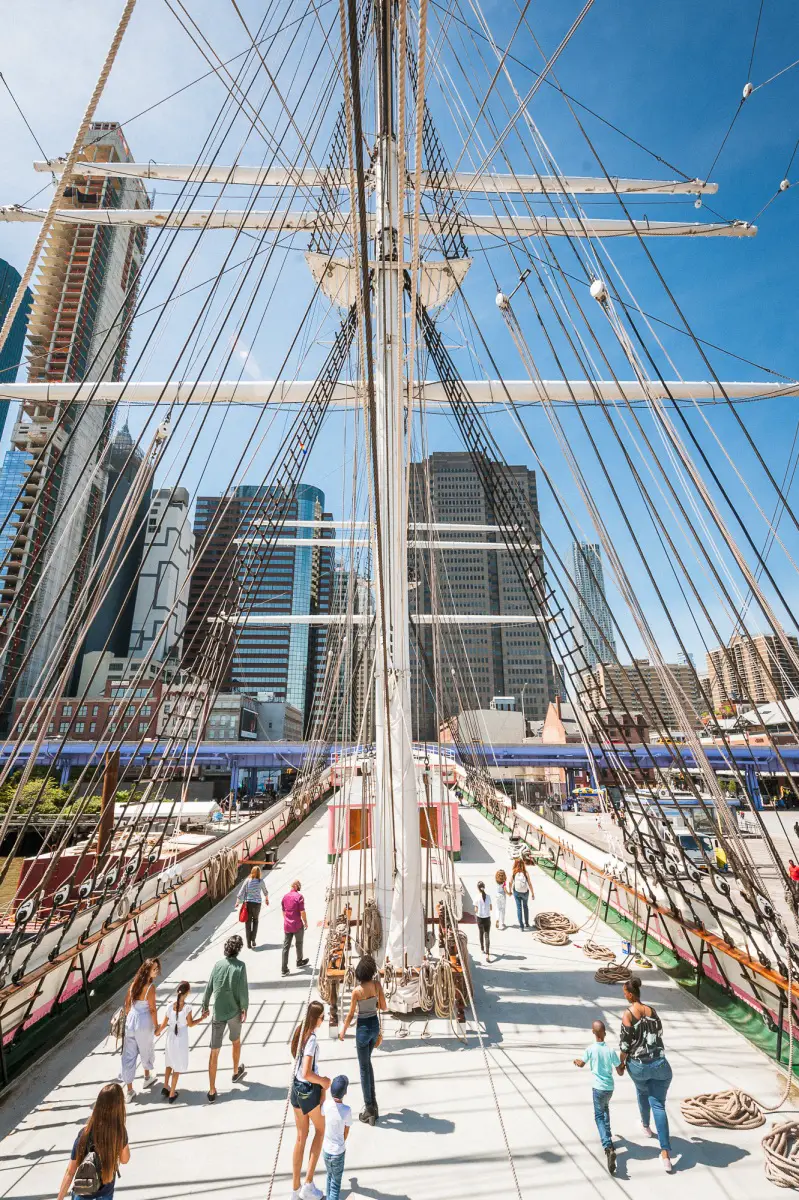 Photo by Richard Bowditch.
Get into history at the South Street Seaport Museum, where the 1885 tall ship Wavertree is again open to the public. Wavertree was built in Southampton, England and was one of the last large sailing ships built of wrought iron (she was given a full restoration after an ignominious end, discovered serving as a sand barge in Argentina in 1967). The ship has been part of South Street since 1968 and serves as the flagship of the museum's fleet. Visit with a free timed ticket on Fridays, Saturdays, and Sundays, 11am-5pm.
AN INTERACTIVE MUSEUM TOUR FOR THEATER FANS

Fable & Lark: Storied Adventures, which specializes in interactive museum tours inspired by great stories, is releasing its first post-pandemic tour, Staged: The Museum Tour for People who Love Theater. Staged looks at the development of theater through the lens of artwork in the Metropolitan Museum of Art, from early Greek statues of actors to depictions of stories that inspired Broadway musicals. Interspersed with activities and questions about theater, the tour takes participants across the museum and across cultures to see the ways artists have worked the theme of theater into their creations for thousands of years. Participants should bring their T (theater) game, and maybe even be prepared to do a little acting, because, after all, all the world's a stage. Sundays at 11am.
TRAVEL BACK IN TIME

Merchants House Parlor by Denis Vlasov. Photo courtesy Merchant's House Museum.
Built in 1832, the East Village's Merchant's House was home to a prosperous merchant family and their Irish servants for almost a century. Miraculously, the house still retains the family's original furnishings and personal possessions. Stop by for a rare and intimate glimpse of domestic life in New York City from 1835 to 1865. During COVID times, the Merchant's House Museum is open on Saturdays and Sundays only, noon to 5pm. Admission is $15 and advanced ticket purchase is recommended.
FRICK MADISON

Room 24: Four grand panels of Fragonard's series The Progress of Love are shown together at Frick Madison in a gallery illuminated by one of Marcel Breuer's trapezoidal windows. This view shows two of the 1771–72 paintings, with two later overdoors visible in the next gallery. Photo: Joe Coscia.
Like so many in the pandemic era, The Frick Collection got the itch to renovate. While its historic home is getting spruced up, the art has taken up residence in the modern confines of the former Met Breuer. A two-year run here has begun, with a chronological and geographic survey representing the likes of Bellini, Gainsborough, Goya, Rembrandt, Titian, Velázquez, and Vermeer.
THE SECRET SIDE OF ELLIS ISLAND

hodgepodge brigade/Flickr
Get a behind-the-scenes look at the unrestored Ellis Island Immigrant Hospital Complex. This gateway to America for millions of people is accessible again via Statue Cruises—the only ride to Ellis Island and the Statue of Liberty. (If you opt for the Hard Hat Tour Ticket and its 90-minute guided tour of the hidden part of Ellis Island you'll get round-trip ferry service and audio Tours of Liberty and Ellis Islands.) The art exhibition "Unframed—Ellis Island," by renowned French artist JR, is on display throughout the hospital complex. Tours run on Saturdays and Sundays.
LUNA PARK IS BACK!

Celebrate the return of warmer days. The legendary rides of Luna Park have reopened to the public, including the Coney Island Cyclone, which is celebrating 95 years.
HAVE A QUESTION ABOUT THE CITY?

City Guide brings you "Everything to Do NYC," a community of people helping each other get everything we can from the city. Looking for a restaurant? Ask ETD. Want to share a great find? Let us know about it. It's your go-to group for how to get everything you can from everything in New York. facebook.com/groups/everythingtodonyc
CURTAIN'S UP AT ELLEN'S STARDUST DINER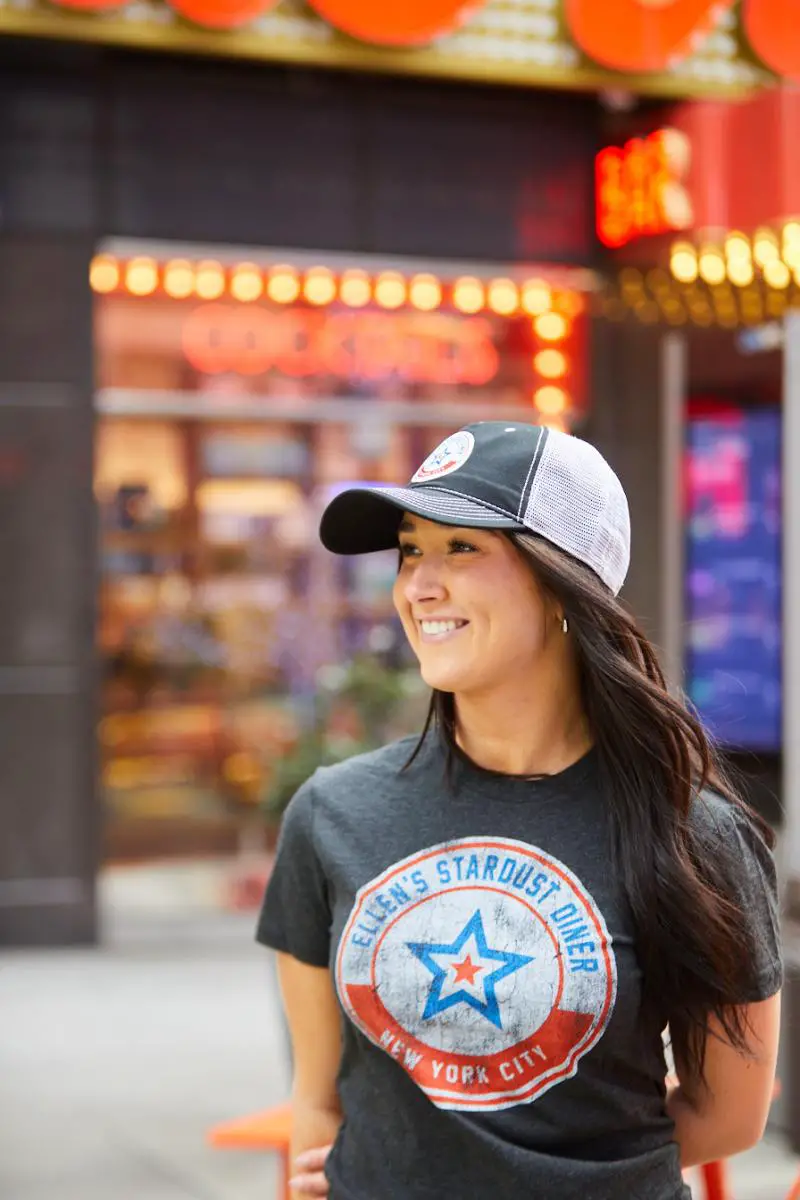 The show goes on at Ellen's Stardust Diner. Food, drink, and live performances from the famous singing waitstaff have returned. The 1950s-themed restaurant has been around since 1987 and brings back its retro vibes (founder Ellen Hart Sturm is a native New Yorker who was crowned Miss Subways in 1959.) Catch intimate performances by staff on their way to joining a long line of Broadway actors who have made Ellen's their launching pad. If you're looking for a great souvenir of an NYC trip, check out The Stardust Shop, with merch like mugs, hats, and the t-shirt above.
STATUE OF LIBERTY

Statue City Cruises is out and about in New York Harbor. Tickets can be purchased in advance (strongly encouraged) from the Statue City Cruises website or at Gangway 5 in Battery Park. statuecruises.com
TALKS, LECTURES, AND EVENTS
Thought Gallery has hundreds of livestream talks, lectures, performances, and more. Check out sessions with celebs, live concerts, and opportunities to learn the latest on everything from science to philosophy to social justice.
NEW YORK'S ACTIVITY AUTHORITY
Get editors' curated recommendations and have more fun:
Get this week's best activities delivered to your email box

Discover the most fun on Instagram
---
E

VERYTHING TO DO NYC
​
Want free advice on what to do and see in New York? Join our Facebook Group Everything to Do NYC, a place for people to ask questions and get tips on how to make the most of the city.