Liminality
Looking for things to do in NYC? Get our free email with 8 can't-miss city events every week
Sign-up Here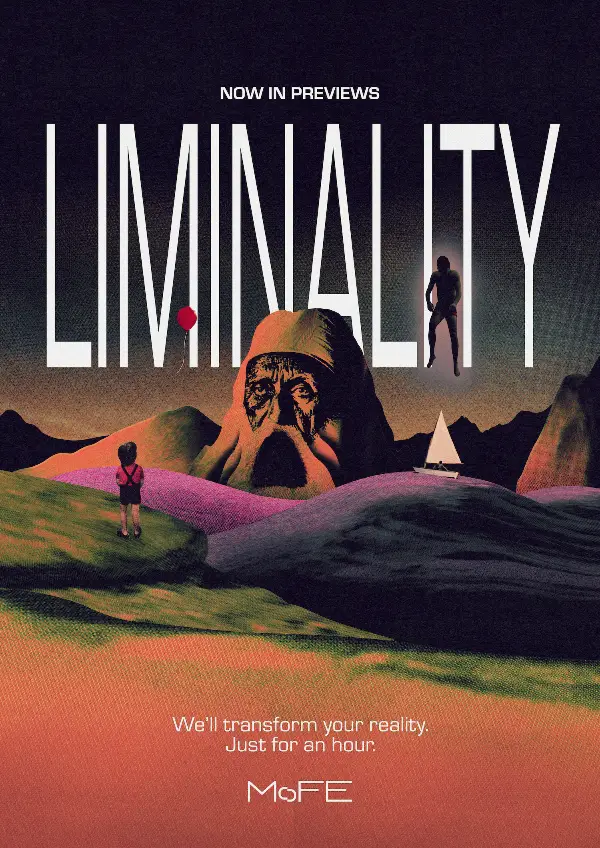 MoFE is a physical venue and production studio for a new type of immersive storytelling. MoFE's shows weave together Virtual Reality and Ambisonic sound design for intimate, sensorial experiences.
MoFE's latest show, Liminality is an anthology of immersive stories that transports you into the depths of the liminal realm. The show unfolds around you like a dream, alternating between award-winning Virtual Reality pieces and original soundscapes played through New York City's only permanent Ambisonic sound system. Combining MoFE's surreal storytelling with mind bending technology, MoFE's Liminality invites you to enter the dark unknown in the pursuit of a brighter future.
This is a seated audiovisual experience. Parts of the show require the use of a VR headset.
The full show runs 70 minutes with no intermission.
Suggested age: 16+.
Venue: MoFE
148 Grand St. Map
917-540-2236