Intrepid Sea, Air & Space Museum Continues Free Fridays Series on August 16
Aug 16
| Fri | 5PM | FREE

Due to the coronavirus, please call to ensure this event is still happening before you leave home.
Buy Tickets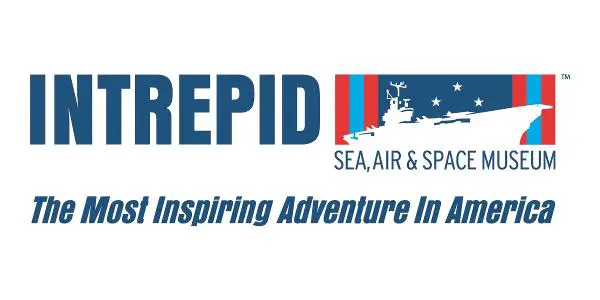 The Intrepid Sea, Air & Space Museum continues its inaugural Free Fridays series on August 16 at the Intrepid Museum located at Pier 86 (46th Street and 12th Avenue). Events begin at 5:00pm, with free general admission for all visitors through 9:00pm.
The 2019 Summer Movie Series season wraps up with a public screening of the iconic film Willy Wonka & the Chocolate Factory, selected by the community. Enjoy views of the Hudson River and city skyline from Intrepid's flight deck. The movie begins at sunset, weather permitting and is proudly supported by Coca-Cola.
Explore the wonder of Concorde and learn about its role as an inspiration for the "new space age" during From Concorde to Mars: Designing the Future. Hear from Lawrence Azerrad, author of Supersonic: The Design & Lifestyle of Concorde, Tibor Balint, principal human-centered designer at NASA's Jet Propulsion Laboratory, and Jeffrey Montes, a space architect at Space Factory. The panel will be discussing upcoming new technologies and innovations that cater to the needs of both astronauts and tourists. Following the talk, copies of Supersonic: The Design & Lifestyle of Concorde will be available for purchase and signing by the author. Space is limited.
Stargaze with Jupiter Joe and other local astronomers who are on-hand with telescopes to view the night sky. Stargazing will begin at sunset, weather permitting. All events are first-come, first-served and for all ages. This month's Free Friday is sponsored by Budweiser Discovery Reserve. For every case of Discovery Reserve sold, $1 will be donated to Folds of Honor to help provide scholarships to military families.
On select Friday nights through October, the Intrepid Museum will open its doors select for FREE! Visitors can explore the Museum and enjoy a variety of free after-hours programming including lively conversations, exciting performances, telescopes for viewing the night sky and movie nights on the flight deck! Free Fridays at the Intrepid Museum are in partnership with W42ST magazine.
There's something for everyone during Free Fridays. Last entry is 8:30pm. Program schedule is subject to change. For updated Free Fridays info, visit www.intrepidmuseum.org.
DATE: August 16
TIME: 5:00pm-9:00pm LOCATION: Intrepid Sea, Air & Space Museum Pier 86 (46th Street and 12th Avenue) Manhattan
###
About the Intrepid Sea, Air & Space Museum The Intrepid Sea, Air & Space Museum is a non-profit, educational institution featuring the legendary aircraft carrier Intrepid, the space shuttle Enterprise, the world's fastest jets and a guided missile submarine. Through exhibitions, educational programming and the foremost collection of technologically groundbreaking aircraft and vessels, visitors of all ages and abilities are taken on an interactive journey through history to learn about American innovation and bravery.
The Intrepid Museum fulfills its mission to honor our heroes, educate the public and inspire our youth by connecting them to history through hands-on exploration while bridging the future by inspiring innovation.
Connect with us on Facebook, Twitter and YouTube, and tour the Museum virtually on Google Arts & Culture.
Museum Hours: April 1 – October 31: Monday - Friday, 10:00 AM – 5:00 PM Saturday-Sunday, 10:00 AM – 6:00 PM November 1 – March 31: Monday-Sunday, 10:00 AM – 5:00 PM
Museum Cost of Admission: Adult: $33.00 Seniors (65+): $31.00 Child (5-12): $24.00 Children under 5: Free *Retired and Active U.S. Military and U.S. Veterans: Free Free admission for U.S. military and veterans generously provided by Bank of America. *Proper ID required. Tickets are available for purchase on the Intrepid Museum website, www.intrepidmuseum.org.
Location: Pier 86 (46th Street and 12th Avenue), Manhattan
Public Transportation: Directions by NYC Metro Bus: Take cross-town buses west. M34 (34th St.), M42 (42nd St.) or M50 (49th St.) to 12th Ave. and Hudson River. Intrepid is a short walk north from the M34 and M42. The M50 drops off directly in front of the Intrepid Museum.
Directions by NYC Metro Subway: Take the A, C, E, N, Q, R, S, 1, 2, 3 or 7 train to 42nd St., then walk or take the M42 West bus to Hudson River (12th Ave). Walk north to Intrepid.
Directions from water: Take New York Water Taxi to Pier 84 and walk one block north to the Intrepid Museum. From New Jersey, take the New York Waterway to Midtown (38th St.) and walk north on 12th Avenue to the Museum.
Venue: Intrepid Sea, Air & Space Museum
West 46th Street Map
212-245-0072