The High Line's third and final section, The Railyards, is now open to public. The section stretches from West 30th Street and 10th Avenue to 12th Avenue and then north to 34th Street. Pedestrians can now walk continuously from Gansevoort Street to 34th Street.
Read more about the High Line Park here.
The picturesque, 1.45 mile walkpath has stamped the downtown section's mark on the map as a must see for locals and visitors alike, providing ease of walking, as well as great views of the Hudson River and New Jersey, new artwork, plants, and a children's play area.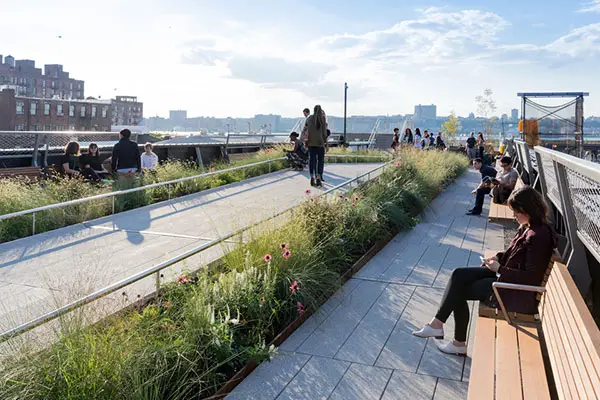 Photos: Iwan Baan
Plans for the High Line were first hatched in 1999 by West Side residents Joshua David and Robert Hammond, who formed the organization Friends of the High Line as a way to save the railway from demolition. The $150 million project received its first $50 million from former Mayor Mike Bloomberg. The rest came from local residents, including actor/High Line board member Edward Norton and elected officials. The first section opened in 2009, between Gansevoort Street and 20th Street; the second, between 20th Street and 30th Street, opened two years later. For more information, visit thehighline.org.