New York City is a big city with plenty of tourist attractions. But what if you want an adventure that's a little different from the usual tourist draws?
Whether you're an experienced angler or a beginner, charter fishing in NYC could be a fun way to spend your time and get some exercise, and should give you a bit of an adrenaline boost as well.
Not sure what charter fishing entails? It's a fun and challenging change from fly fishing or surf fishing.
Here's our guide on charter fishing in NYC so you're well-prepared for your adventure.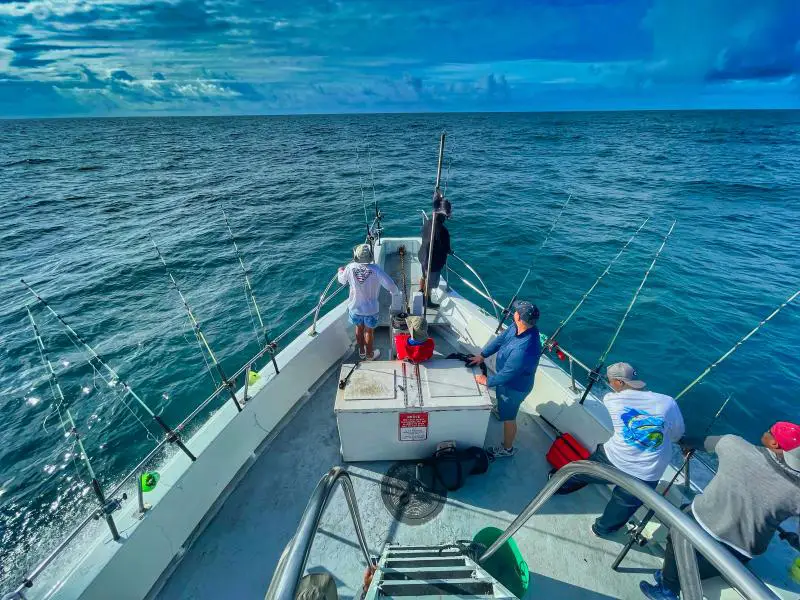 Photo by Gene Gallin on Unsplash.
Why Is Charter Fishing a Good Idea?
Charter fishing may sound like a pricey endeavor. But if you live in the area and only want to fish on occasion, it's a much more affordable way of fishing than owning and maintaining your own boat.
If you're just visiting the area and want an excellent and stress-free fishing experience, charter fishing is a great idea. It's easy to find charter fishing companies who provide all the equipment for you, so there's no need for you to worry about the right kinds of rods, reels, lures, and tackle.


Some charters will also clean and fillet your catch for you. So not only do you get to have a fun and safe fishing experience, but you get to have a tasty dinner too!
Most also include fishing licences, but it's essential to check beforehand.
What to Expect
Do your research carefully to select a charter company. Find out what's covered in the cost of your trip, as well as what's expected of you.
For example, some charters will allow alcohol on board and others won't. Some provide lunch and snacks, while others require that you bring your own. Don't assume you'll be provided food—check beforehand to prevent a hungry trip!
Also, check if you need to find your own transport to the charter or if they offer a pick-up service. Lastly, check if fuel prices are included in your fee.
Most charters provide all equipment. You can expect to get top-notch guidance on baiting, casting, and reeling in your fish thanks to the knowledge and experience of the guides.
What Fish Can You Catch?
Depending on where exactly you are, fish species you can target include:
Sharks

Mako Mako

Bluefin Tuna

Yellowfin Tuna

Blue Marlin

Striped Bass

Black Sea Bass

Fluke

Blackfish
Fishing Charter Companies
You may need to check out a few different charter fishing companies to find one that's right for the kind of fishing you want to and the fish you want to catch.
Here are a few reputable charter fishing companies in the area with excellent reviews.
Conclusion
Charter fishing in NYC is a fun and different experience from the usual tourist attractions in the big city. It's also an excellent choice for any angler, whether experienced or new to the sport.
Whatever you fish for, you'll most likely have a good challenge on your hands, as well as going away with a trophy photo!