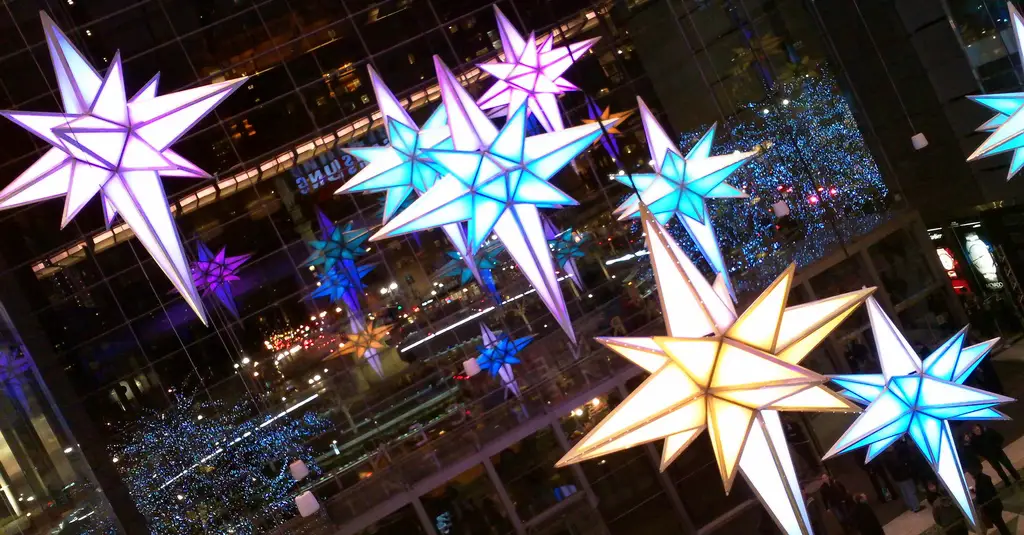 Photo: Shannon McGee/Flickr

New York City takes its seasonal specials and holidays seriously. City Guide's got all the latest and greatest news on the holiday events and specials coming up in New York City this weekend. From scoping out the windows at Saks Fifth Avenue during the Christmas season to catching a round of fireworks on the Hudson on the Fourth of July, you won't want to miss a thing. If there was ever a city that knew how to celebrate the season, it's the Big Apple. Here are all the holidays and specials in New York City going on this weekend. Don't skip a beat!
Valentine's Day Couples Yoga & Sound Bath - BeU Yoga New York
February 14, 2020 - New York
Valentine's Day: Shiva Shakti Yoga Practice and Sound BathFriday Feb. 14th, 2020 from 6pm to 8:15pmwith Jai Sugrim and Basia BlonskaThis all levels Valentines day couples yoga practice is all about deepening the bond between partners.Practice begins with chanting mantras to the divine masculine and divine feminine as we prepare for a deep dive into the power of experiential polarity. This will help us to align with the natural energetic pole inside of ourselves that brings a healthy tension between male and female.We will then have a vigorous asana practice, followed by hands on partner exercises which cultivate trust and build stability between couples. The practice concludes with a sound bath and guided meditation.This is a couples only event, so register as a pair.About Jai Sugrim:Jai Sugrim is a yoga teacher, athletic trainer, public speaker and recognized mens health expert. He is the creator of the Jai Sugrim Method, a scientific approach for bringing the human body and mind into harmony. Jai has worked with many professional athletes, including the New York Yankees, with whom he earned a World Series championship Ring. Jai has been featured in Psyc... (read more)
V-DAY MASQUERADE 54 - SPIN 54
February 14, 2020 - New York
Celebrate each, forget about love lost, perhaps find something new. Immerse yourself into a multi-sensory experience guided by live DJs, dance performances and other surprises too daring to write down.Tickets Include:Open Bar from 9:30PM-12AMPassed hor doeuvresLive DJsOpen ping pong playActivations for the eveningLive contortionist actBurlesque performanceMasks for guests (but can bring your own)And many more surprises
Love Pong - SPIN 23
February 14, 2020 - New York
Love Pong is a provocative interactive party experience hosted by SPIN. Have your tarot cards read by the mystical Love Guru, enjoy latin beats mixed by a DJ, drink on our top secret hypnotic love potion, taste our secrete desert, and for a touch of glamour, get bombed in our glorious glitter station before heading into our Love teepee. And of course, let us not forget about ping pong along with all the balls in the world!Activations Include:Love Potion CocktailLove Guru ReadingsDJs to Inspire or Spark a ConnectionTeePee Photo Op
Freaks Ball Xx - The Bell House
February 15, 2020 - Brooklyn
Ages 21+Joe RussoGarcia PeoplesThe National ReserveKarina RykmanThe 20th Freaks Ball is a festival-style event, with bands playing alternating sets on the Bell House main stage and front room stage. Opening the Main Stage is the acoustic gypsy jazz of Showdown Kids featuring Scott Metzger (JRAD), Katie Jacoby (the Who), and Simon Kafka. Headlining the show is the debut of Hawaiii featuring Joe Russo (JRAD), Erik Deutsch (Leftover Salmon), and Jon Shaw (Shakey Graves, Bob Weir). Late night jams courtesy of Garcia Peoples (with special guests) to close out the night. Between sets, the front room stage will feature the roots rock of The National Reserve, and freeform grooves from Karina Rykman (Marco Benevento) / Adam November duo. Liquid light show and DJ sets in the main room by Macrodose. Calexico cart on site to handle all taco needs.
Image: Matt Roberts Comedy Magic/Facebook
Magician Matt Roberts Rockefeller Center Magic Show - Club Bonafide
February 15, 2020 - New York
Award-winning 42nd Street magician Matt Roberts will have you alternating between laughter and awe as he presents his one-man brand of sleight of hand, levitation, "mindreading" and even a jaw-dropping twist on one of Houdini's famous feats, all in a intimate setting coming to E 52nd Street. Don't miss this renowned magic show's limited run coming to Rockefeller Center area. You'll reconnect with the feeling of real surprise during a performance the whole family will be talking about long after the astonishing finale.
Mr Choade's Upstairs Downstairs - The Slipper Room
February 15, 2020 - New York
Ages 21+Wilfredo, Bentley Rebel, Peter Peter, Tansy, Pinkie Special, Qualms GaloreThe show that started a worldwide movement. NYC's longest-running variety show and still the best in town.
Native American Arts Social - Flushing Town Hall
February 15, 2020 - Flushing
Join us for an afternoon of artwork, drumming & singing, dancing in traditional regalia, conversations, sharing of stories, social dances, and community building over refreshments. Native artists will also be sharing and selling their artwork. Hosted by American Indian Community House in collaboration with NativeTec, Shinnecock Foundation of the Arts, The First Nations Theater Guild, and Safe Harbors Indigenous Collective.
Galantis - Great Hall - Avant Garder
Through February 15, 2020 - Brooklyn
Please be advised that events at Avant Gardner are subject to contain flashing lights and strobe effects which may affect individuals who are susceptible to photosensitive epilepsy or other photosensitivity.
Couture Fashion Week - 4W43 Building
Through February 15, 2020 - New York
31st Season! One of New York Fashion Weeks best events. Two days of couture and luxury fashion shows presenting exceptional designers from around the globe, world-class entertainment, red carpet and parties. Multiple show times each day with different designers at each show. General Seating, Front Row and all-day Platinum VIP tickets available. Experience an unforgettable celebration of fashion and style. New this season: All tickets include a complimentary glass of champagne and access to a scrumptious dessert bar. New this season: a curated selection of stunning fashion films. New this season: Selfie Wall! Take your selfies at Couture Fashion Week and share on social media. Tickets make great holiday and Valentines gifts.
Kingston Proud Award - John H. Fisher, P.C.
Through February 15, 2020 - Kingston, NY
The John H. Fisher Kingston Proud Award will give one lucky winner the chance to give back to the community by selecting their favorite charity to receive $500. Nominate someone or a business you know in Kingston who is making a difference in the community to win this award. Nominations will be accepted until February 15. To nominate, fill out the form on the Kingston Proud Award page.
Tacos + Tequila Festival - Mulcahy's Pub and Concert Hall
February 16, 2020 - Wantagh
We are proud to bring you Long Island's first Tacos+Tequila Festival. Early Bird Tickets available now. Taco and Tequila vendors will be announced shortly! VIP tickets include early entry and another hour of samples starting at 3pm, T+T 2020 official merchandise item and access to the VIP lounge.
Valentine Haunt Long Island - Bayville Scream Park
Through February 16, 2020 - Bayville
We're Back, New York! Bayville Scream Park unleashes 3 Extraordinary VALENTINE Haunted Houses! Grab your friends or significant other and get scared at this terrifying event! Open Feb 14th, 15th, & 16th.Learn more here: https://valentinehauntlongisland.com
Annual Holiday Train Show - New York Transit Museum Gallery Annex & Store
Through February 23, 2020 - New York
Every holiday season, the New York Transit Museum's Grand Central Gallery plays host to a city within a city with the display of a miniature electric railroad running over, through, and beneath some of New York's most magnificent landmarks.
Image: The New-York Historical Society/Facebook
Holiday Express from the Jerni Train Collection - The New-York Historical Society
Through February 23, 2020 - Manhattan
The trains from the Jerni Collection, accompanied by theatrical lighting and an audio soundscape, are a holiday tradition at the New-York Historical Society.
Bank of America Winter Village at Bryant Park - The Lodge by Urbanspace - Bryant Park
Through March 01, 2020 - New York
After its successful debut last year, The Lodge by Urbanspace returns to Bank of America Winter Village at Bryant Park featuring a festive cocktail bar surrounded by a full range of eateries and an outdoor beer garden. The aprs skate-escape will host a mix of returning vendor favorites like The Stackery, and new ones like Ovenly, designed to fulfill the cravings of New Yorkers and visitors alike from morning until night. This cozy winter destination with a dozen new and classic NYC restaurants such as Casa Toscana, The Lodge Bar, The Lodge Biergarten by Stout NYC, Mayhem Smokehouse, Ovenly, Pierogi Boys, S'mores N'more by Renegade, The Stackery, and Two Tablespoons. Beginning in January 2020, head to The Lodge by Urbanspace for live music and other special events. The Lodge by Urbanspace is open daily, 8 a.m.-10 p.m., from October 31, 2019-March 1, 2020. To learn more about The Lodge by Urbanspace, vist: wintervillage.org.
Bank of America Winter Village at Bryant Park - Free Skating - Bryant Park
Through March 01, 2020 - New York
Head to the only FREE admission skating rink in NYC between October. 31, 2019 and March 1, 2020 at Bank of America Winter Village at Bryant Park. The Rink at Bank of America Winter Village at Bryant Park offers high quality rental skates, free skating shows, Broomball pick-up games, Exerskate classes as well as other special events and activities for both children & adults. For more information and the most up to date schedule of events at The Rink during this years Bank of America Winter VIllage at Bryant Park, go to: wintervillage.org.
Daniel Buren on the High Line - The High Line
Through March 01, 2020 - New York
High Line presents En Plein Air, a group exhibition that broadens and challenges historical ideas of outdoor painting. The exhibition is on view along the length of the park from April 2019 to March 2020. It will bring together work by eight artists, including French artist Daniel Buren, who will string his signature stripe piece The Gardland over the elevated walkway
Women Crush Wednesdays - Lenox Public
Through December 31, 2020 - New York
Harlem, Late Night Food Menu, Happy Hour, DJ, Hookah, Party, Hip Hop, RnB, Reggae, Afrobeats, Soca, Classics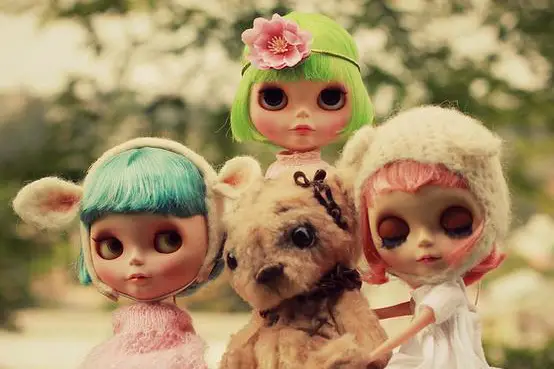 Image: Blythe Doll/Facebook
Blythe Doll - New York
Through November 29, 2021 - City Guide
BLYTHE DOLL CUSTOMIZATION PANELWhen the worlds of fashion enthusiasts and doll collectors collide, Blythe dolls are at the center. These wide-eyed darlings are beloved as a creative dress for fans who love to pose and style their dolls. But with so many fashion options, how does one get started making custom Blythes? Youll learn just how at our Blythe doll customization panel!Ever wonder how to sew your own Blythe doll clothes, resculpt her face, or style her hair? Our panel will take fans through the basics of coordination and customization. With the mini petite Blythe, middie Blythes or even the moveable Neo Blythe doll, you will learn how to make your doll special.From her humble beginnings in the 70s to her modern resurgence in the past few decades, Blythe is about bringing together the style-savvy. Almost every aspect of her can be customized. Her hands, ears, and faceplate can be swapped out to add attitude and personality. Her hair and eyes can be changed to a rainbow of colours and styles to fit any aesthetic. And, of course, there are as many options for her clothing as fans can dream of.With so many choices, a Blythe doll is a blank canvas for the fashio... (read more)

Want free advice on what to see and do in NYC? Join our Facebook group Everything to Do NYC, a place for people to ask questions and get tips on how to make the most of the city.