New York City's largest outdoor festival, Harlem Week (www.harlemweek.com), returns with yet another spectacular lineup of exciting concerts, events, and activities. Harlem week began 39 years ago as Harlem Day, a one-day tribute that was so successful that more days were needed to showcase the community's rich economic, political, and cultural history, to say nothing of the current, ever increasing artistic talent in Harlem. Above all, Harlem Day -- in its unique way -- was a day of encouragement and fellowship for New Yorkers in general and Harlemites in particular, many of whom had struggled for some years to see a positive future for urban America.

Each year Harlem Week has produced new activities highlighting another of the many positive and relevant aspects of the African-American, Latino, Caribbean-American, and European-American cultures of Harlem. In fact, in the same way that Black History Month is celebrated for more than four weeks, Harlem Week is more than a week, with many key events celebrated quite joyously throughout all of August and beyond.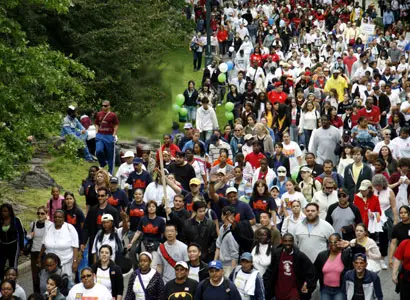 The theme of Harlem Week 2013 is "Living the Dream: Celebrating History, In Tribute to the 50th Anniversary of the March on Washington and the 150th Anniversary of the Emancipation Proclamation."

The schedule for Harlem Week is impressive, and encompasses everything from community events, to jazz, from their yearly auto show, to fashion shows. The week launched on July 28 with "A Great Day in Harlem" featuring international exhibitors and vendors, cultural and gospel performances, an outdoor fashion show, live concert and more! Here are some of the August highlights.


*On Tuesday, August 6, NY City Senior Citizens Day (10am-3pm) will include an outdoor farmers market, a senior expo & fair and more, located at the A.C. Powell Jr. State Office Building, 125th Street and A.C. Powell Jr. Boulevard.
*On Tuesdays August 7, 14, 21 & 28, enjoy special performances at the landmark Apollo Theater's Amateur Night. Special guest Kool Moe Dee (below) will perform Aug. 14.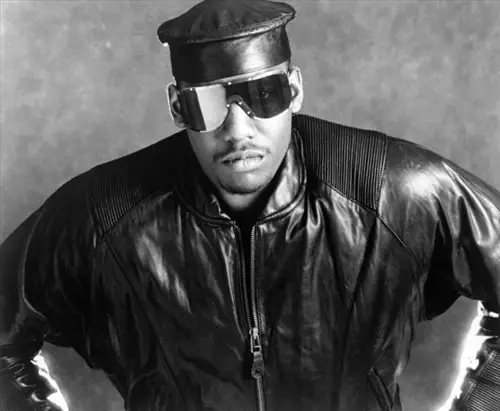 *Thursday, August 14-18, is the Harlem Week Tri State Jr.Tennis Classic (1pm-7pm). Presented by the Harlem Junior Tennis Program Les Halles Cup, it showcases the best tennis male and female players ages 12 through 18. Location (8/15-16) Mill Pond Park Tennis Courts – Exterior Street & E. 150th Street, Bx, NY. (8/17-18) special tennis exhibits at Howard Bennett Playground W. 135th St. (bet. 5th Ave. & Malcolm X Blvd.) Admission is FREE.
*On Saturday, August 17, is the NY City Children's Festival (noon-5pm) that will feature exhibits, games, arts & crafts, live music, dance, free health screenings, sports clinics and and a fashion show. Older students will want to check out the Historic Black College Fair & Expo, which will feature representatives from more than 50 public/private colleges and universities. W.135th St. (bet. Malcolm X & A.C. Powell Jr. Blvds.)
Later, at 7pm, it's the Outdoor Film Festival, featuring Spike Lee's Jim Brown: An American Hero. Location: on The Great Lawn of St. Nicholas Park, W. 135th St. & St. Nicholas Ave.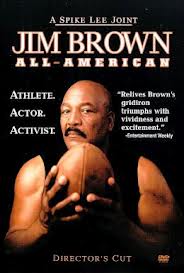 *On Sunday, August 18, celebrate Harlem Day! This day-long extravaganza of events is themed, "An All Day Salute to Motown!" and will be held on three stages: the St. Nicholas Stage (W. 135th St. btw. Frederick Douglass Blvd. and St. Nicholas Ave.); the YMCA Stage (W. 135th St. btw. Malcolm X & A. C. Powell Jr. Blvds.); and the 5th Ave. Stage (W. 135th St. btw. 5th Ave. & Malcolm X Blvd.). All performances are from noon to 7pm.
A crowd favorite, the Upper Manhattan Auto Show, will be held at 5th Ave. Stage, 10am-4pm.
*The weekend of Aug. 23-24, it's the Charlie Parker Jazz Festival. Aug. 23 will feature The Jimmy Heath Big Band; Aug. 24, Kenny Garrett, Cecile McLorin Salvant, Kim Thompson, and Jaleel Shaw. Venue is Marcus Garvey Park – The Richard Rodgers Amphitheater – 123rd & Mt. Morris Park West. For more information visit harlemsummerstage.org.
Also on August 24, it's the Percy Sutton Harlem 5K Run & NYC Family Health Walk-A-Thon For Peace. Thousands of participants from all over NYC, the tri-state region, nationally and internationally participate in the Annual Percy Sutton Harlem 5K Run & NYC Family Health Walk-A-Thon through Historic Harlem.This year's Walk-A-Thon focuses on combatting gun violence, bullying and domestic violence & to encourage city-wide unity and to bring about peace in our communities. Registration begins at 6am, the run begins at 8:30am, at 135th Street & St. Nicholas Avenue.
For more information about Harlem Week 2013, call 1-877-427-5364, or visit harlemweek.com.