Living in America: An Exhibition in Four Acts
Sep 29
Through Dec 19
| Tue | FREE

Due to the coronavirus, please call to ensure this event is still happening before you leave home.
Buy Tickets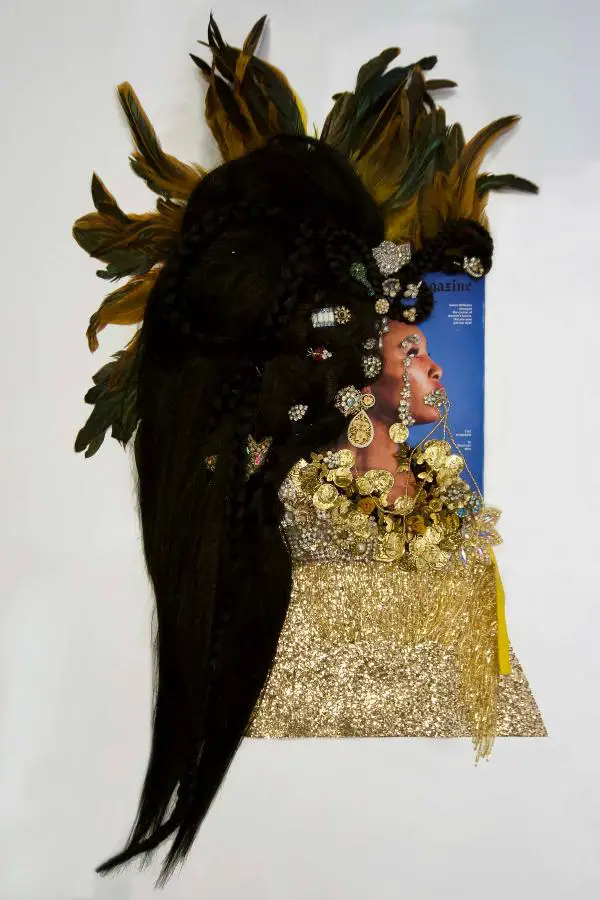 FROM OUTRAGE TO ACTION IN ART CURATED BY ASSEMBLY ROOM
International Print Center New York announces Living in America: An Exhibition in Four Acts, an online and in-person exhibition curated by Assembly Room that will unfold over the course of the fall season. Organized into four thematic "acts"—Outrage, Love, Hope, and Care—Living in America explores the transformative power of art in times of crises.
Featuring artists Mildred Beltré, Vanessa German, Mark Thomas Gibson, Elektra KB, Yashua Klos, Narsiso Martinez, Azikiwe Mohammed, Nontsikelelo Mutiti, Africanus Okokon, Karen J. Revis, Swoon, William Villalongo, and Dáreece J. Walker. Living in America presents a wide range of practices and spotlights the relevance and adaptability of print formats during political upheaval and resistance. Works include conventional printmaking, mixed media incorporating found printed matter, and those informed by reproduction and dissemination. New work is shown here for the first time by Elektra KB and Yashua Klos, as well as a site-specific stencil installation by Nontsikelelo Mutiti.
Venue: International Print Center New York
508 West 26th Street, 5A Map
212-989-5090