Wagyu beef refers to a particular breed of Japanese cattle. Once bred only in Asia, these cattle are now cultivated on select farms in the U.S., producing high-quality beef prized by chefs around the country. Wagyu steaks are highly marbled and exquisitely smooth-textured, making it perfect for fine steakhouses and sushi restaurants alike. Below are the best wagyu-based dishes in New York City and where to find them.
The Most Mouth-Watering Wagyu Beef in NYC: Midtown West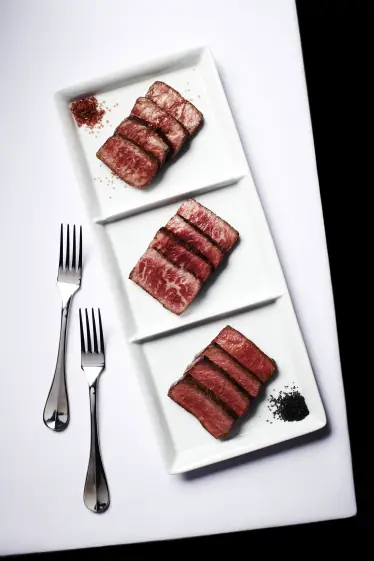 The massive and highly celebrated Del Frisco's Double Eagle Steakhouse New York lies just steps away from Rockefeller Center. Serving sumptuous steaks along with a world-class wine program, Del Frisco's does wagyu right. Their new wagyu program features three-ounce selections of wagyu from Japan, Australia, and Texas. The fine Japanese A5 wagyu has a tinge of sweetness and silky texture, while the Australian A9 is firmer, nuttier, and a little grassy to the taste. The richer, bolder Texas wagyu is called Rosewood A8: half wagyu, half Angus. You can try each of these varieties individually or as a trio. All are served without steak sauce—just black and red Himalayan salts to bring out the subtle flavors. You can also have a wagyu starter with the beef carpaccio, a seared wagyu served with baby arugula and shaved fennel salad, capers, and parmesan mustard aioli. A Wagyu Long Bone Ribeye will also be offered as part of Del Frisco's new wagyu offerings, served in a 32-oz portion. 1221 Ave. of the Americas (entrance at 49th St.), 212-575-5129, delfriscos.com


The Most Mouth-Watering Wagyu Beef in NYC: West Village

If you've watched the extraordinary documentary Jiro Dreams of Sushi (a must-see!), you might recognize Chef Daisuke Nakazawa, who appeared in the film as an apprentice at Sukiyabashi Jiro in Tokyo. Nakazawa has come to lead his own sushi bar in the West Village and earned rave reviews for his transcendent omakase cuisine. Daily omakase menus are determined by the chef's whims and the availability of fresh ingredients. The seared wagyu, a top-notch piece of Japanese A5, remains among the best offerings on a stellar menu. 23 Commerce St., 212-924-2212, sushinakazawa.com
The Most Mouth-Watering Wagyu Beef in NYC: Midtown West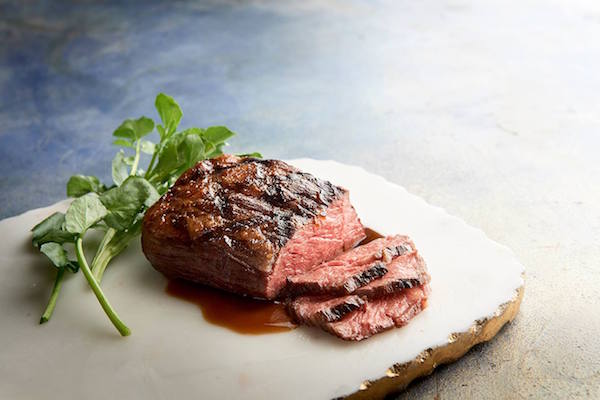 With locations in Midtown and the Financial District, Morton's delivers consistently great steak and service. For a limited time, try its wagyu special: a 7-ounce filet mignon with fire-roasted poblano butter (yum!). This will be a silky-soft cut with a little cream and a little spice, i.e. perfection. Be sure to try the summer salad with burrata, grilled asparagus, and baby heirloom tomato as your starter and the Nueske's bacon steak with peach bourbon glaze. Midtown: 551 Fifth Ave., 212-972-3315; World Trade Center: 136 Washington St.; 212-608-0171; mortons.com
The Most Mouth-Watering Wagyu Beef in NYC: NoHo

The first thing to know about Bohemian is that tables are offered by referral only. In other words, you have to know someone who's eaten there in order to get in. That might be exciting to you, or might be something of a hassle, but if you care anything about great steak you'll call everyone you know to snag a table. Bohemian serves a type of wagyu beef called washu, which is served as a burger, a plate of tartare, sashimi, and steak. The flat-ron washu steak with potatoes and garlic is almost as pretty to look at as it is to eat. Trust us: you'll want two! 57 Great Jones St., playearth.jp
The Most Mouth-Watering Wagyu Beef in NYC: Midtown West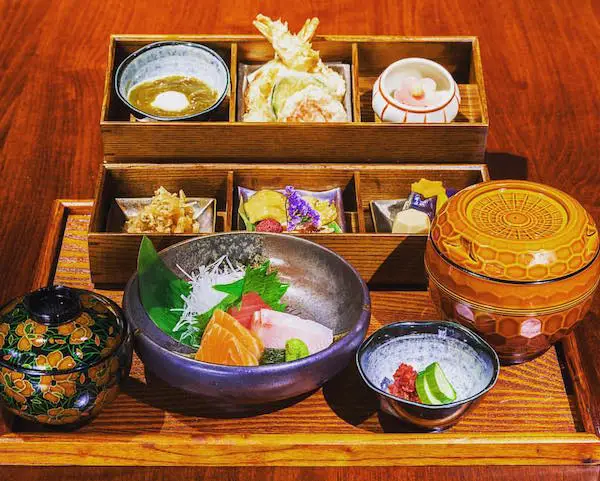 Suzuki champions the kaiseki culinary traditions of Japan from its elegant dining room near Rockefeller Plaza. Kaiseki indicates fresh ingredients, a rotating selection of seasonal dishes, and a set format for the menu. Right now, their Hazuki menu features Miyazaki A5 wagyu in a hot pot preparation, among other courses like sashimi, miso-marinated grilled cod, miso soup, and orange mousse with strawberry sauce. You won't find these delicacies just anywhere, making Suzuki a rare treasure in Japanese dining! 114 W. 47th St., 212-278-0100, suzukinyc.com
The Most Mouth-Watering Wagyu Beef in NYC: Midtown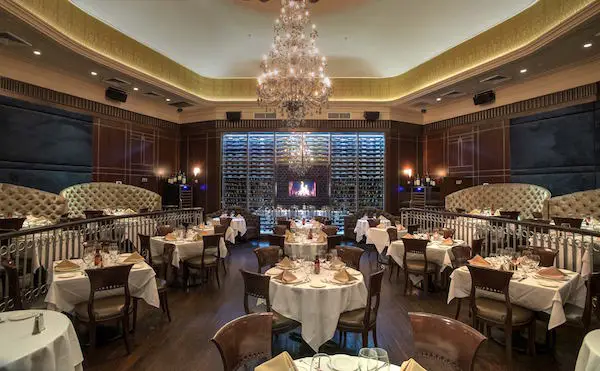 Empire Steak House at E. 50th Street.

In addition to USDA Prime beef, some of the highest quality available in the States, Empire Steakhouse serves high-end imported Japanese wagyu. This is the good stuff. The 12-ounce A5 ribeye is a firmer, meatier cut, while the 10-ounce wagyu tenderloin melts in your mouth. Enjoy sauteed asparagus and an Old Fashioned made with Michter's bourbon along with your steak to cap off your elite steakhouse experience at either Midtown location. Midtown East: 151 E. 50th St., 212-582-6900, empiresteakhousenyc.com; Midtown West: 237 W. 54th St., 212-586-9700, empiresteakhousenyc.com
The Most Mouth-Watering Wagyu Beef in NYC: Midtown East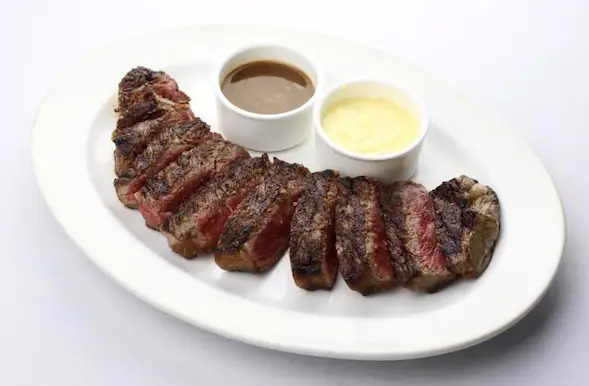 Benjamin Prime is a more intimate iteration of Benjamin Steakhouse with food that's equally as tasty—particularly the steak. Their American Ultra Wagyu New York Strip is a bit less expensive than other wagyu dishes in the city, but just as tender and delicious. Their wagyu also comes in tartare form if you can't get enough; it's served with white sturgeon caviar and egg cream. This steakhouse near Grand Central delivers every time. (P.S.: if you have room for dessert, order the pecan pie with ice cream.) 23 E. 40th St., 212-338-0818, benjaminsteakhouse.com