The hustle and bustle of New York City never stops, even when it's freezing outside. NYC pauses for nothing, and it's common to see New Yorkers trudging through the snow while still looking impeccable. NYC is the world's runway after all, and this remains true season after season. If you're traveling to the Big Apple during the winter, it's important to know that there's a way to still look fashionable and take some cues from one of the most stylish cities in the world. Below are some tips on how to look your best even under NYC's record low temperatures.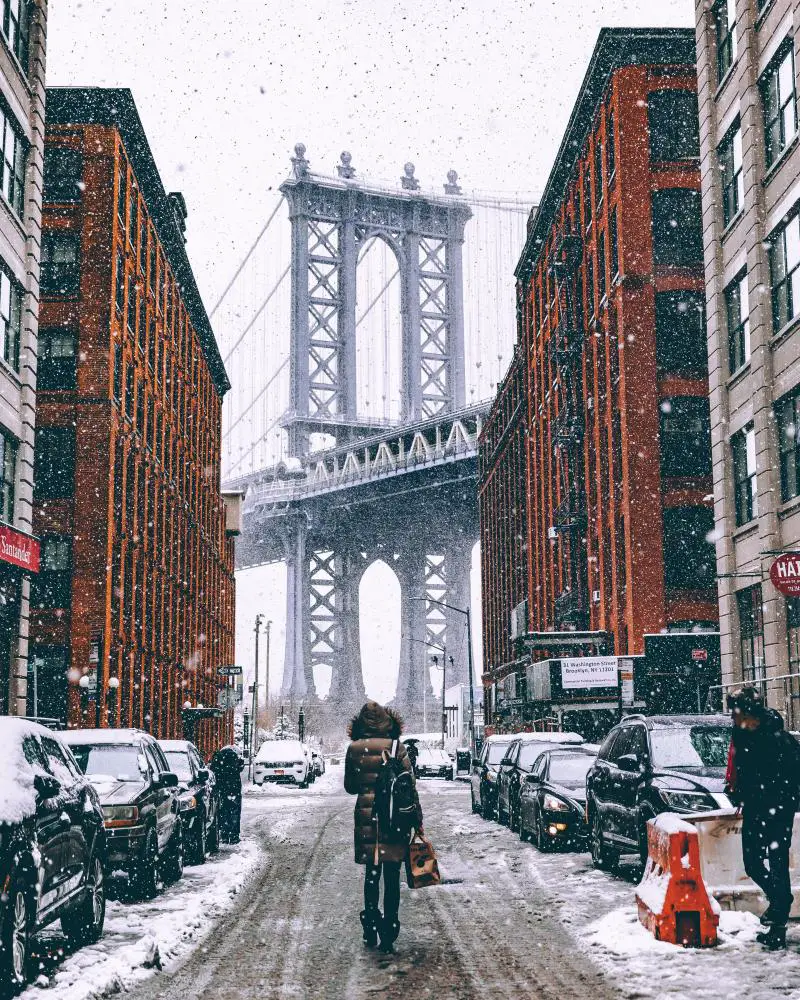 Photo by Andre Benz on Unsplash.
Bring Boots
Winter boots are the only shoes tough enough to help you navigate through the super slippery sidewalks of NYC. While insulation is an important factor to consider, you should also make sure that the pair you go for has some traction. Muck Boot's winter boots come with Vibram Arctic Grip which was especially made to trudge through wet ice. Coupled with this pair's stretchable lining and fleece insulation (and classic NYC black hue), this is the pair you'll want on your feet at all times.
Layer with a Flattering Jacket
Just because it's below freezing doesn't mean you have to sacrifice style for comfort. If you're walking through an NYC winter, layering with one of Woman Within's coats can give you the warmth you need while also flattering your figure. Going for a jacket that hits just at your thighs is a trendy alternative to long coats that go just above the knees, especially if the weather isn't too frightful outside. Some coats also feature drawstring waists that you can easily adjust in a pinch for a bit more shape.
Invest in Insulating Layers
Winter means it's time to break out the thermals. This thermal base layer by Smartwool easily tucks underneath sweaters and coats alike, and it has plus points for not being as itchy as typical thermals. The best thing about thermals is their figure-hugging silhouette, making them a great top on their own in case you find yourself in a warmly heated room. They're also super thin, and thus great for packing even in your hand-carry.
Don't Forget Your Sunglasses
There's a reason why you see people walk around with sunglasses even during the winter: UV rays reflect off of snow, which means protection is important even though there are fewer daylight hours. Marie Claire's guide to winter sunglasses recommends oversized frames for a touch of winter glam, especially as the oversized look flatters any face shape. Just remember to check that your sunnies have UV protection! There's a lot to do and see in NYC, with beautiful sights and interesting people guaranteed to fill your Instagram with engaging content. Just because you're visiting in the winter months doesn't mean you have to sacrifice style. Take a cue from true-blue New Yorkers and use these tips to look and feel your best even during the coldest winters!