Times Square has changed quite a bit in the last 20 years. Once notorious as the city's seedy underside, its spirit and style have changed dramatically. What hasn't changed is the entertainment: as always, the ways to amuse and delight yourself are endless.
And while New York City is teeming with celebrities, there's only one place you can guarantee yourself some star-spotting: Madame Tussauds in Times Square. Madame Tussauds gives you the ultimate celebrity experience with over 85,000 square feet of interactive entertainment in the heart of Times Square. Get up close with over 220 shockingly lifelike wax figures of the biggest stars and icons in entertainment, sports and history. From Marilyn, to Madonna, to Gaga, there is a star for every generation.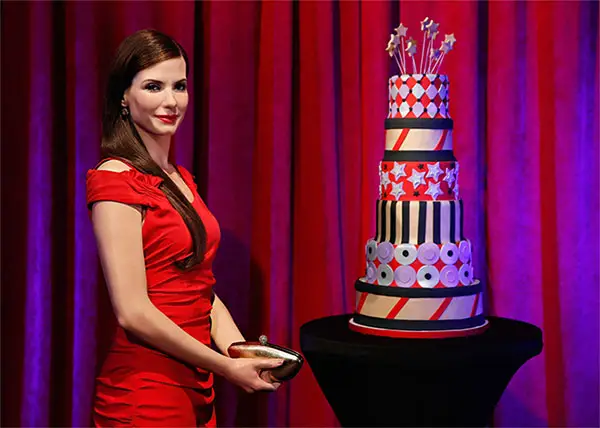 New figures include Sandra Bullock, who celebrated her 50th birthday and will remain in Times Square until October, and Samuel L. Jackson has been re-waxed as Nick Fury and joined the Marvel Experience.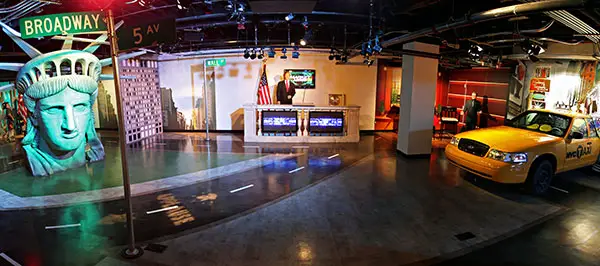 The Spirit of New York (above) is an interactive exhibit celebrating many of the city's greatest icons and defining cultural moments. You can immerse yourself in everything that is "New York" with a vibrant walk through the city's history along with iconic wax figures of yesterday and today; stand alongside Marilyn Monroe in a classic movie scene; ring the bell at the Stock Exchange; and reflect at the 9/11 Memorial. And be sure to check out their multi-level Avengers experience featuring wax likenesses of The Hulk, Spider-Man, Iron Man, and two new wax figures of Captain America and Thor, as well as the Marvel Super Heroes 4D Experience, a short film with thrilling special effects—we'd say more, but we don't want to ruin any of the surprises!
Other figures recently unveiled at Madame Tussauds include Selena Gomez, soccer star Pelé, and E.T. Open daily, 10am-10pm.
Not an art museum, not a science museum, and not a circus sideshow, Ripley's Believe It or Not! Times Square showcases the oddities in life and delivers the ultimate in shockingly odd, true stories. Their latest exhibition is The Little Apple, featuring incredible interactive exhibits centered on the city, including the Empire State Building exhibit, an amazing interactive experience that allows you to scale the massive 103-story skyscraper.
Be sure to visit their shop, which features t-shirts, bizarre collectibles, unique jewelry, crazy candy and toys that will engage your imagination. (Save over 20% on online tickets with code CITIGUIDE.)
Discovery Times Square presents limited-run, immersive exhibit experiences that explore the world's defining cultures, art, history and events.The space now features two showstoppers: the immersive Marvel's AVENGERS S.T.A.T.I.O.N. The Exhibition; and BODY WORLDS: PULSE, a multimedia experience about the human body and the challenges it faces navigating the 21st century.