June is a great month to visit New York City. The museums gear up for the summer with fresh exhibits and outdoor venues pack their stages with the hottest music festivals and entertainment. The weather is perfect for a cruise to take in NYC's breathtaking skyline. June is also Pride Month, a celebration of the LGBTQ community, with festive events all around the city. This year marks the 50th anniversary of the Stonewall Inn riots that kicked off the global movement and NYC is pulling out all the stops as host of WorldPride 2019. And don't forget to show dad some extra love on Father's Day, June 16, 2019!
June NYC: Special Events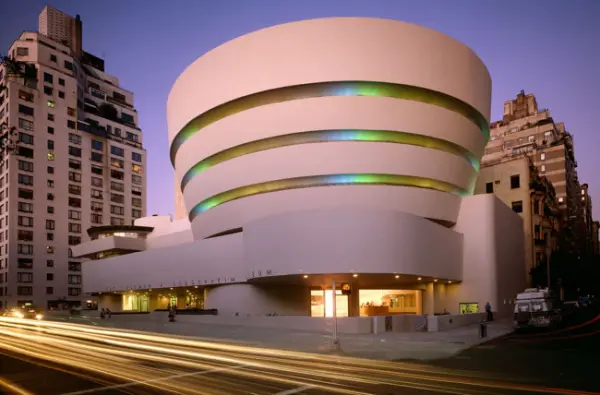 (6/11) Explore some of NYC's greatest museums for free, during the 2019 Museum Mile Festival, from 6 to 9pm.
PLUS
(Ongoing) Paddlesports Galore! Free Kayaking, Rowboat Rentals & Paddleboard Yoga in NYC.
(5/29-6/1) BookExpo returns to Javits Center! bookexpoamerica.com, followed by BookCon on the weekend (6/2-6/2)
(6/1-6/2) Jackson Galaxy's Cat Camp at Metropolitan Pavilion, a weekend adventure for cat lovers of all stripes, returns for its third year. The weekend will feature a full line-up of events, activities, and workshops on topics such as how to play with cats, classes to make cat toys led by the internet's most beloved cat experts, a dedicated adoptable cat area showcasing kittens and cats from Meow Parlour, as well as nearly a dozen local adoption organizations, cat yoga, cat cafe bingo, and a vast array of cat merchandise. Get tickets here.
(6/1-6/2) The Washington Square Outdoor Art Exhibit is held right in the heart of Greenwich Village every spring. This eclectic art exhibit was inspired by Jackson Pollock in 1931, when he brought some of his paintings to a sidewalk near the park in hopes of making a few bucks. The event has since grown to become traditional happening in Lower Manhattan with artists requiring a nomination in order to showcase their work. wsoae.org

(6/16) Remember Dad today with special Father's Day Brunch and Dinner Cruises with Spirit of New York.
(6/25) The annual Night at the Museums celebrates the museums in Lower Manhattan, including the Museum of Jewish Heritage, 9/11 Memorial Museum, China Institute, South Street Seaport Museum, and others. Free admission between 4-8pm.
(5/22-6/2) The World Science Festival offers special activities and panels throughout NYC. Perennial favorites return, including the main stage Big Ideas programs, intimate Salons, the Flame Challenge, Cool Jobs, and free outdoor events. This year also celebrates the achievements of Women in Science, and explores the impact of the award-winning teachers on the future of scientific discovery.
June NYC: Exhibits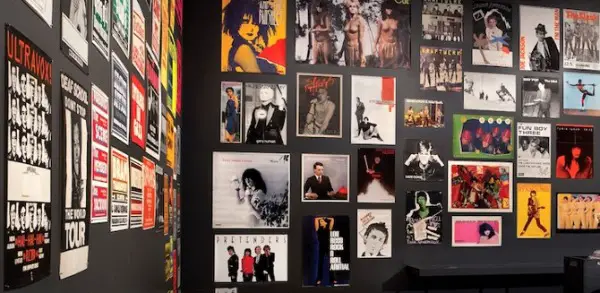 (Now-8/18) Too Fast to Live, Too Young to Die: Punk Graphics 1976-1986 at the Museum of Arts and Design. More than 40 years after punk exploded onto the music scenes of New York and London, its impact on the larger culture is still being felt. Born in a period of economic malaise, punk's energy coalesced into a powerful subcultural phenomenon that transcended music to affect other fields, and especially graphic design. Too Fast to Live, Too Young to Die explores the visual language of punk through hundreds of its most memorable graphics, from the shocking remixes of expropriated images and texts to the DIY zines and flyers that challenged the commercial slickness of the mainstream media. #PunkGraphics
PLUS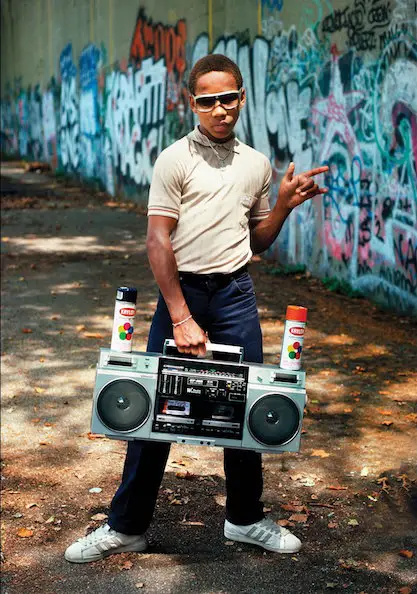 Lil' Crazy Legs during shoot for Wild Style / Riverside Park, NY, 1983 / Photo © Martha Cooper.
(6/21-8/30) Beyond the Streets at the space Twenty Five Kent in Williamsburg celebrates some of the biggest names in graffiti, including work from NYC legends Tats Cru, Lady Pink, Keith Haring, Jean-Michel Basquiat, as well as Shepard Fairey, Invader, Brooklyn duo FAILE, artifacts from Brooklyn's beloved Beastie Boys, street photographer Martha Cooper, and much more. $25 (kids 12 and up), $12, kids 6-11, kids 5 and under, free. Get tickets at beyondthestreets.com.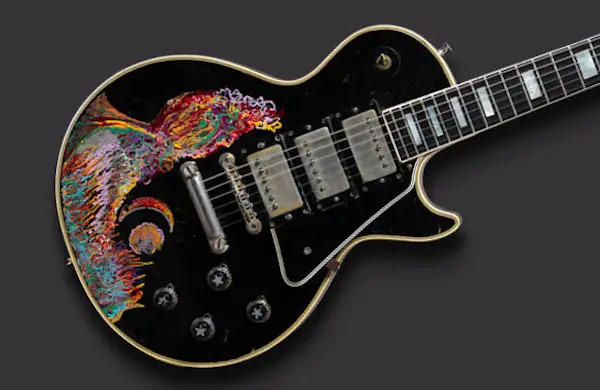 (Now-10/1) Play It Loud: Instruments of Rock & Roll at the Metropolitan Museum of Art. When you see the sheer volume (some 130) of mind-blowing instruments that have been played by a broad cross-section of iconic musicians, all tucked into one space, you'll understand why the Met is the appropriate place for this show. It's the first time a music exhibit of this magnitude has been presented, co-organized with the Rock & Roll Hall of Fame. While guitars primarily make up the exhibit (you can see the white guitar Jimi Hendrix played at Woodstock, Prince's 1993 "Love Symbol" guitar, one of Pete Townshend's smashed guitars encased in Lucite, and Joan Jett's guitar, among others), there are other instruments, including Jerry Lee Lewis's gold baby grand piano, Lady Gaga's custom Artpop piano, and The Who's drum kit. #MetRockandRoll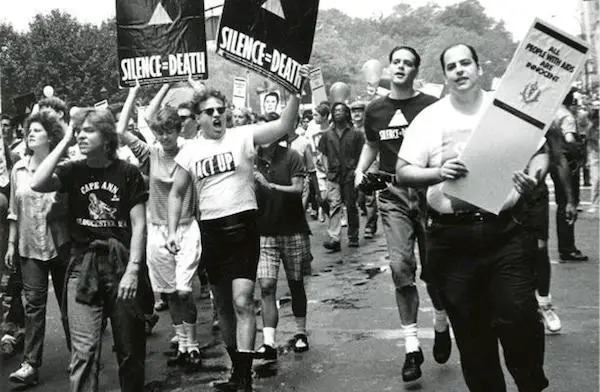 (5/24-9/22) Stonewall at 50 at New-York Historical Society. New-York Historical Society commemorates the 50th anniversary of the Stonewall uprising and the dawn of the gay liberation movement this summer, as New York City welcomes WorldPride, the largest Pride celebration in the world. Stonewall 50 at New-York Historical Society features two exhibitions and a special installation, as well as public programs for all ages. Letting Loose and Fighting Back: LGBTQ Nightlife Before and After Stonewall highlights the ways in which nightlife has been critical in shaping LGBTQ identity, building community, developing political awareness, and fostering genres of creative expression that have influenced popular culture worldwide. The exhibition begins with gay bars in the 1950s and 1960s continues through the rise of the gay liberation movement and the emergence of LGBTQ clubs as places of community activism. By the Force of Our Presence: Highlights from the Lesbian Herstory Archives, curated by the Lesbian Herstory Archives Graphics Committee, highlights community-building, organization, and networking within the LGBTQ movement with a focus on the contributions of lesbians and queer women. A grassroots organization established in 1974 in response to the widespread erasure of lesbian lives and voices, the Lesbian Herstory Archives houses the world's largest collection of materials by and about lesbians.The exhibition features photographs, books and manuscripts, periodicals, posters, zines, flyers, and clothes. A special installation, Say It Loud, Out and Proud: Fifty Years of Pride, features imagery from New York City Pride marches and other LGBTQ protests from the 1960s to the present day, as well as a timeline of milestones and objects from LGBTQ history.
(Now-1/3/20) The most significant site of the Holocaust, Auschwitz was not a single entity, but a complex of 48 concentration and extermination camps, at which 1 million Jews—and tens of thousands of others—were murdered. Auschwitz. Not long ago. Not far away., a new exhibition at The Museum of Jewish Heritage—A Living Memorial to the Holocaust, explores the legacy of history's deadliest mass murder site. More than 700 original objects and 400 photographs are on display, many for the first time in North America. Among the artifacts: personal possessions, fragments of a barrack, a gas mask used by the SS, and an original German-made Model 2 freight wagon used for the deportation of Jews to the ghettos and extermination camps in occupied Poland. 36 Battery Pl. (1st Pl.), 646-437-4202, mjhnyc.org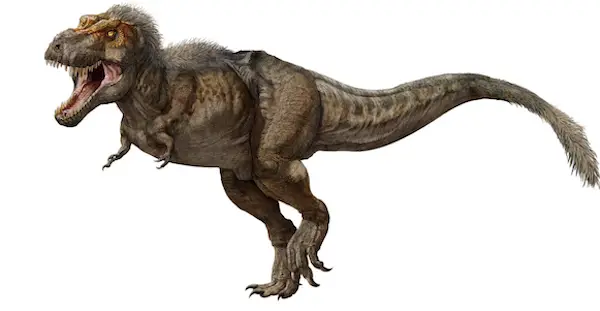 (Now-8/9/2020) T. rex: The Ultimate Predator at the American Museum of Natural History. Visitors will encounter a massive, life-sized model of a T. rex with patches of feathers—which, as scientists now know, were likely present on nearly all non-avian dinosaurs (all dinosaurs other than birds)—as well as reconstructions of a fluffy T. rex hatchling and a four-year-old juvenile T. rex; a "roar mixer" where visitors can imagine what T. rex might have sounded like by blending sounds from other animals; a shadow theater where a floor projection of an adult T. rex skeleton will come to life; and a magnetic wall where visitors will be tasked with placing various tyrannosaur family members in the correct time period. They will also encounter a life-sized animation of T. rex in the Cretaceous and explore real data from fossil specimens, CT scans, and microscope images at a tabletop Investigation Station. In collaboration with HTC VIVE, the Museum will present V. rex (working title) as its first interactive, multi-player virtual reality experience. Visitors will team up to build a T. rex skeleton bone by bone and then watch as it comes to life in what is now Montana, as it was 66 million years ago.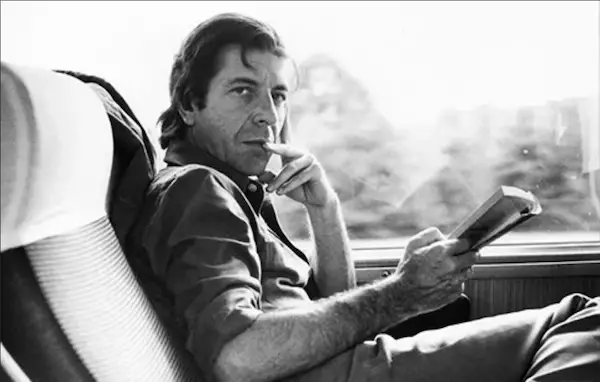 (Now-9/8) Leonard Cohen: A Crack in Everything at The Jewish Museum is the first exhibition entirely devoted to the imagination and legacy of the influential singer/songwriter, man of letters, and global icon from Montréal, Canada. The exhibition includes commissioned works by a range of international artists who have been inspired by Cohen's style and recurring themes in his work, a video projection showcasing Cohen's own drawings, and an innovative multimedia gallery where visitors can hear covers of Cohen's songs by musicians such as Lou Doillon; Feist; Moby; and The National with Sufjan Stevens, Ragnar Kjartansson, and Richard Reed Parry, among others.
(Now-7/10) Implicit Tensions: Mapplethorpe Now at The Solomon R. Guggenheim Museum. Robert Mapplethorpe, one of the most critically acclaimed and controversial American artists of the late 20th century, is represented in great depth in the Guggenheim's collection. In 1993 the museum received a generous gift of approximately two hundred photographs and unique objects from the Robert Mapplethorpe Foundation, creating one of the most comprehensive public repositories in the world of this important artist's work. In 2019, 30 years after the artist's death, the Guggenheim will celebrate the sustained legacy of his work with a yearlong exhibition in two sequential parts in the museum's Mapplethorpe Gallery on Tower Level 4.
(Ongoing) Faith and Empire at the Rubin Museum. Religion has influenced and empowered countless political leaders throughout history, and Tibetan Buddhism is no exception. "Faith and Empire: Art and Politics in Tibetan Buddhism" is the first exhibition of its kind to explore Tibetan Buddhism's dynamic political role in the empires of Asia from the 7th to the early 20th century. Artwork highlights include a set of 8th-century gilt-silver drinking vessels from the Tibetan Empire; an early 13th-century wrathful icon made of silk and ornamented with tiny seed pearls; a 4 ½-foot-tall 680-pound gilt-bronze bodhisattva from the early 15th-century Ming court; and a 19th-century 8-feet-wide Mongolian depiction of the final battle against the heretics and nonbelievers. The exhibition is arranged chronologically, beginning with the Tibetan Empire in the 7th century, and includes sections on the Tangut kingdom of Xixia, the Mongol Empire, the Chinese Ming dynasty, the rule of the Dalai Lamas, and the Manchu Qing dynasty.
(Now-7/28) Made in New York City: The Business of Folk Art at the American Folk Art Museum. Folk art may seem like something that flourishes best in isolated areas, but it's been a vibrant tradition in the heart of New York City for centuries. In fact, many objects associated with the heartland were originally manufactured by artisans here. A new show uses some 100 works by self-taught artists to tell the story of how New York became the commercial and financial capital of the country, as seen through the lens of the folk art that was made here. From stoneware cast in the West Village to advertising figures made on Canal Street to weathervanes forged in the Bronx to carousel animals carved on Coney Island, see how New York City was the center of it all.
(Permanent) The Jim Henson Exhibition at the Museum of the Moving Image celebrates the life and legacy of the famed Muppet creator, exploring both his prolific career and the enduring effect his work has on pop culture to this day. Visitors will learn more about the creation of such beloved works as The Muppet Show, Sesame Street, Fraggle Rock, The Dark Crystal, and Labryinth, as well as discover the cutting-edge experimental works Henson made throughout his career.

(Now-6/23) A City for Corduroy: Don Freeman's New York, now open at the Museum of the City of New York, presents the gamut of Freeman's New York work, from his lively and humane depictions of ordinary New Yorkers and the city in the 1930s, to his illustrated scenes of the Broadway backstage, to his children's books inspired by the city, including not just the beloved children's Corduroy books but also Pet of the Met and Hattie the Backstage Bat. The exhibition features drawings, paintings, publications, and prints, as well as the artist's original studies and sketches of Corduroy and other characters.
June NYC Comedy
(6/14-6/15) Aziz Ansari's Road To Nowhere stops at Radio City Music Hall.
PLUS
(6/6-6/7) Jerry Seinfeld at the Beacon Theater (7 & 9:30pm)
(6/7) SNL's Chris Redd at Carolines 7:30, 10pm
(6/7-6/8) Derek Gaines at Gotham Comedy Club.
(6/9) Christine Gambito at Gotham Comedy Club.
(6/20-6/21) John Leguizamo: Latin History for Morons at the Apollo Theatre.
(6/21-6/22) Josh Wolf at Gotham Comedy Club.
(6/28-6/29) Jessica Kirson at Gotham Comedy Club.
June NYC Kids
(6/1-9/8) Above & Beyond: The Ultimate Flight Exhibition at The New York Hall of Science, NYSCI's summer exhibition uses flight simulation, augmented reality, touch tables, design and skill challenges, virtual reality and more to immerse visitors in the wonders of flight, space travel and aerospace innovation, design and technology. Above and Beyond is presented by Boeing and produced by Evergreen Exhibitions in collaboration with NASA and the Smithsonian's National Air and Space Museum.
PLUS
(6/20) Family Midsummer Celebration at Scandinavia House. Celebrate the longest day of the year Scandinavian-style! In our annual celebration for families, we'll fashion flower wreathes, learn traditional midsummer songs, and decorate the maypole. All ages are welcome! $10. 5:30pm. Advance registration for the craft activities is required.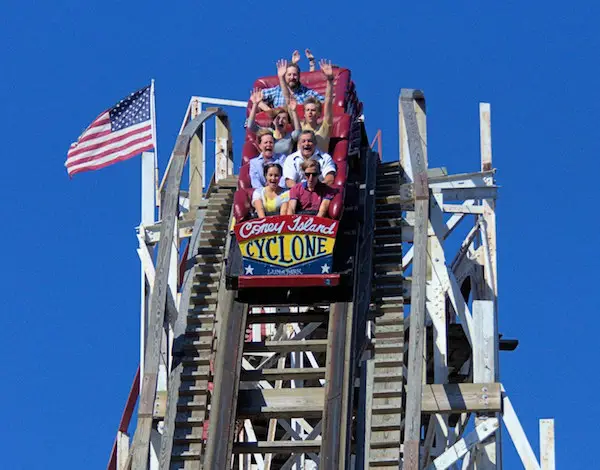 (Ongoing) Luna Park in Coney Island is open!! Grab the family, get a Luna pass and ride the Cyclone, the Cozmo Jet, stroll the beach with a hot dog, and more!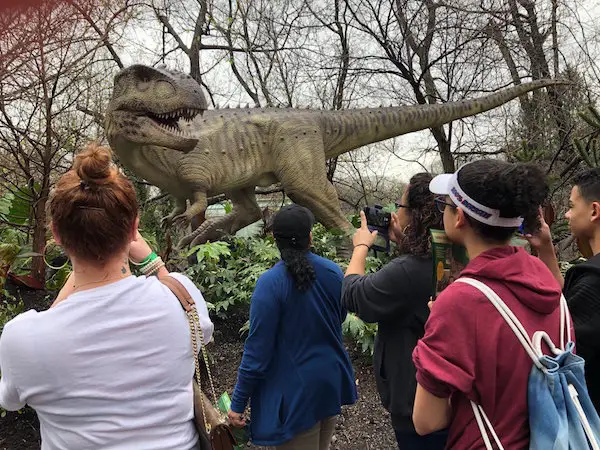 (Now-11/3) Kids of all ages will want to check out the new Bronx Zoo Dinosaur Safari. It's the biggest, most realistic dinosaur safari ride in America. Travel back in time on a guided tour to learn about dinos of the past and descendent animals of the present. The experience will take riders through 2 acres of woods, in which they will meet animatronic dinosaurs, including two 40-foot-long T. rexes, a 60-foot-long herbivore called Omeisaurus, and the Spinosaurus, one of the largest carnivorous dinosaurs to ever exist.
The Smash Dash game at Ripley's Believe It or Not! Times Square will keep kids on their toes! Keep your reflexes sharp, in this all-new race against time. Here is a coupon!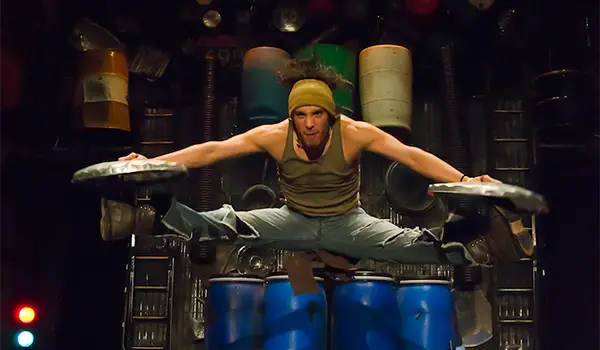 (Ongoing) Exhilarating Family Fun at Stomp NYC. Special discount packages available!
(Ongoing) Aspiring scientists and astronauts will want to explore the New York Hall of Science in Queens, brimming with interactive exhibits (plus an outdoor playground).
(6/1-9/30) That's right, it's rosé all day once again. Rosé Mansion is back for another summer residency in NYC after a successful run last year. The designs in all 14 rooms will be brand-new, and the mansion will be twice the size of last year's iteration. You'll get tastings of 8 different pink wines as you travel through a champagne ball pit, a mini-theme park called Roséland, and a tree house! There will also be two different rosé wine bars where you can hang out, plus grub from Taco Dumbo on hand. 111 W. 32nd St., rosewinemansion.com, @rosewinemansion
Do It for the Gram: 19 Instagrammable Exhibits in NYC.
June NYC Food, Music & Nightlife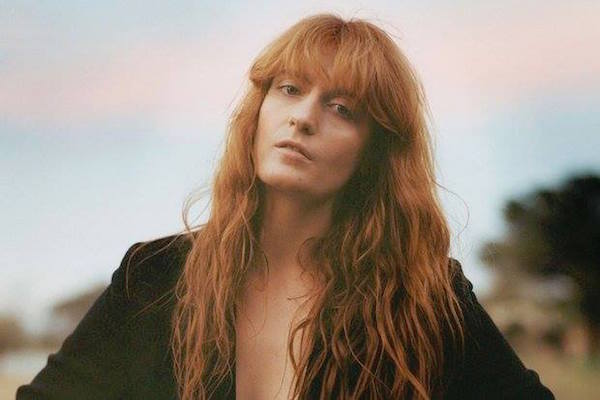 (5/31-6/2) Music fans gather for the Governors Ball 2019 at Randall's Island Park, with a lineup including headliners Florence + the Machine, Nas, The Strokes, Kacey Musgraves, Lily Allen, and more.
(6/4) George Clinton will perform with Parliament Funkadelic at Central Park SummerStage. Read here for more information on Where to Find Outdoor Concerts This Summer in NYC.
(6/4) BRIC Celebrate Brooklyn! Festival kicks off with a Patti LaBelle concert at Prospect Park Bandshell. 8pm. FREE!
(6/7-6/8) Empire of the Sun at the newly reopened Webster Hall.
(6/8) Dance up a storm at The 35th Annual New York Salsa Festival at Barclays Center in Brooklyn.
(6/8) Bacon and Beer Classic NYC takes place this year at Brooklyn Mirage. Get tickets here.
(6/9) Brews Cruise with Circle Line. Take craft beer tasting to the next level and set sail for a unique New York City beer experience! Circle Line is hosting a craft beer festival like no other aboard our famous sightseeing tour. Our take on the standard NYC "booze cruise" is a unique craft beer tasting event featuring music, seasonal food pairings, and stunning views of the New York City skyline. 2pm-4:30pm.
(6/10-8/12) Movie Nights at Bryant Park return on Monday nights, starting with a screening of Big. FREE. Seating begins at 5pm, movies at sunset.
(6/14) Brew at the Bronx Zoo. Round two is going to be bigger and better. From 6 to 7:30 p.m. grizzly bears, giraffes, lemurs, sea lions and more will be on exhibit. Stop by and see your favorites before the unlimited beer tastings begin. At 7 p.m. they'll start pouring samples of over 100 varieties of wine and beer so you can find a new favorite or enjoy a classic.
(6/14, 6/15) Ariana Grande at Barclays Center.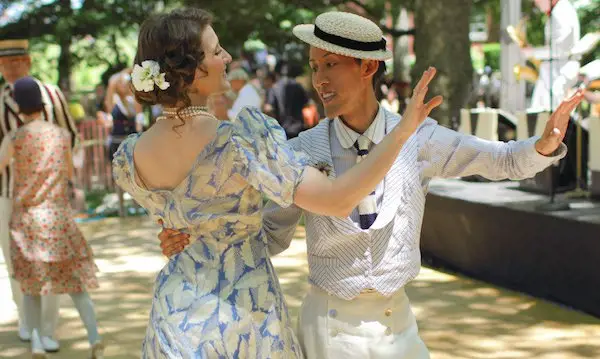 Photo: Flickr/Paul Stein
(6/15-6/16) Jazz Age Lawn Party at Governors Island. (If you miss it this time around, there's one more weekend 8/24-25.)
(6/15) Death Cab for Cutie at Forest Hills Stadium.
(6/17) Egg Rolls, Egg Creams, and Empanadas Festival at the Museum at Eldridge Street.
(6/18-6/19) Ariana Grande at Madison Square Garden.
(6/18) Billie Eilish: When We All Fall Asleep Tour stops at Pier 17.
(6/19) Billie Eilish also plays the next day at Radio City Music Hall.
(6/19) Dido at Terminal 5.
(6/20-6/22, 6/25-6/26) Regina Spektor does a residency at Broadway's Lunt-Fontanne Theatre.
(6/21) Joy of Sake New York takes place at Metropolitan Pavilion. Check out a record 478 sakes, and 19 top restaurants. 6:30-9:30pm. joyofsake.com
(6/22) Punk Island 2019 on Randall's Island, with Days N Daze, All Torn Up!, Anxious? Anxious!, The Black Clouds, Color Killer, Cruel Children, Dead Empires, Dental Damage, Four Eyes, Hysteria, Intercourse, Locked in a Vacancy, Maintenance, NCM, Netherlands, RBNX, Shots Fired! Shots Fired!, Teenage Bigfoot, and many more. 10am.
(6/22) An Intimate Evening with Anderson Cooper & Andy Cohen at the Beacon Theatre.
(6/22) Diana Ross at Radio City Music Hall.
(6/22) Mermaid Parade at Coney Island. The Mermaid Parade is the nation's largest art parade and one of New York City's greatest summer events.
(6/21) Slothrust/And the Kids/Weakened Friends at Industry City. Click here for more information on Summer Concerts in Industry City.
(6/22) The Lumineers at Forest Hills Stadium.
(6/23) The Head & The Heart, Young the Giant, Fitz & the Tantrums at Forest Hills Stadium.
(6/23) Dead & Company at Citi Field.
(6/23) Porch Stomp, A Free Festival of Americana Folk Music and Dance on Governors Island.
(6/26) It's the 50th annual anniversary of Stonewall and World Pride Week; today is Opening Ceremony. Click here for more information on Where to Celebrate Pride 2019 in NYC.
(6/27) Circle Line's Rockin the River Cruises series kicks off with ZOSO: The Ultimate Led Zeppelin Experience. ZOSO embodies the tightly wound talent of Page, Plant, Bonham and Jones from appearance to playing style, employing vintage instruments, compelling stage personas, and astounding visual imagery to recreate the music, magic and mystery of a real Led Zeppelin concert. The band's 2,400 live shows around the world have included slots at major festivals including Bonnaroo and Rib America Fest. Leaves 7:30pm. Get tickets here.
(6/27) NYCGMC Performs Quiet No More: A Choral Celebration of Stonewall50 at Carnegie Hall.
(6/28-6/29) Hugh Jackman: The Man, The Music, The Show at Madison Square Garden.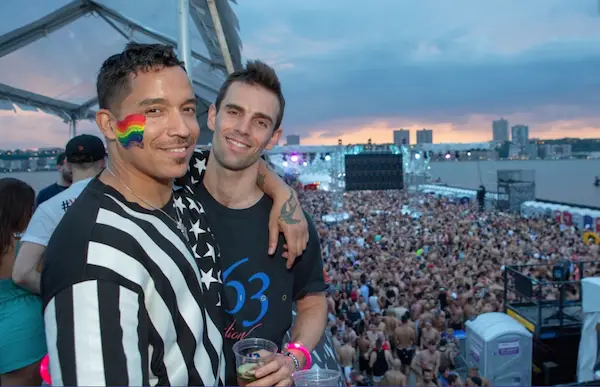 (6/29-6/30) The culmination of WorldPride festivities takes place on Pride Island, with a star studded lineup including the iconic Grace Jones, Teyana Taylor, Pabllo Vittar, Kim Petras, Amara La Negra, and DJs Johnny Dynell, Abel, and Morabito. Melissa Etheridge will give a special performance in Times Square for the closing ceremony. 2019-worldpride-stonewall50.nycpride.org/events/pride-island
Find more at City Guide and Metrosource's WorldPride Guide.
June NYC Sightseeing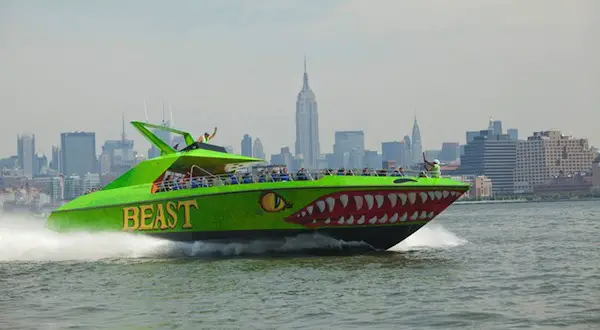 (Ongoing) See the NYC skyline like never before when you ride THE BEAST Speedboat Ride.
PLUS
(6/4) A Taste of Times Square returns! Great food, swing dancing lessons, and more!
(5/29-8/19) The popular Shakespeare in the Park program returns to Central Park. This year's productions include Othello and Twelfth Night.
June NYC Ongoing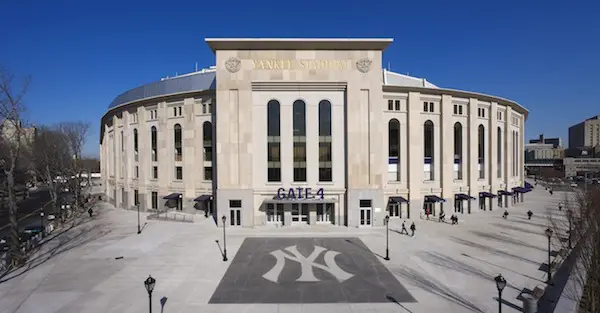 (ongoing) Baseball season is here! Take a Yankee Stadium Tour!
PLUS
Bring a loved one to take in the breathtaking view at Top of the Rock.
Visit the sites of Friends, Seinfeld, Trainwreck, Gossip Girl, Sex and the City, and many other NYC film sites with On Location Tours.

Learn more about the fascinating history of New York City's Financial District with Wall Street Walks tours.
Grab a photo with Taylor Swift, One Direction, Lady GaGa , Don Draper, Johnny Depp and many more of your favorite celebrities at Madame Tussauds New York.
Zip up 100 stories in 60 seconds and see New York City atop One World Observatory.
Explore New York City from the best vantage points with Helicopter Flight Services Tours. Choose from four different itineraries.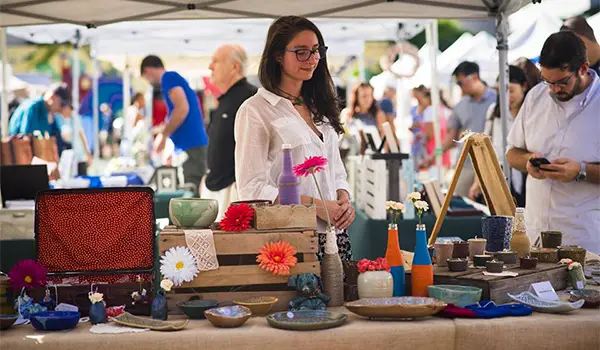 (6/2) Every Sunday on the Upper West Side you can find Grand Bazaar NYC, the city's largest curated market—and most distinctive! You'll find local artists and vintage/antique dealers with one-of-a-kind fashion, crafts, collectibles, and handmade jewelry. (There's also some mighty tasty artisanal treats). Sunday, June 3rd is the NYC Handmade Bazaar, where you'll find one-of-a-kind fashion, art, furniture, skincare, jewelry, pottery, stationery, leather bags, and more.
New York Weather in June
June is also a great time to be in New York weather-wise, as the conditions tend to be comfortably warm and without extremes. The average daily high on June 1 is a nice 74°F (23°C), working its way up to 83°F (28°C) by June 30. Average lows at the beginning of June are 64°F (18°C), and by the end of the month nights are only getting down to about 68°F (20°C). June tends to be a dry month, with less precipitation than May (there's an average of 13 rainy days for the month, meaning packing an umbrella is a smart call). Look for an average of about 4 inches of rain, most of it spread across June in light or moderate amounts.
---
Like what you see here? Share it with your friends on Facebook!
Want free advice on what to do and see in New York? Join our Facebook group Everything to Do NYC, a place for people to ask questions and get tips on how to make the most of the city.