Madame Tussauds New York and Madame Tussauds Las Vegas have announced that Colombian Emmy nominated actress and model Sofia Vergara will be the next personality to be immortalized in wax, not once, but twice, at the famed attraction (234 W. 42nd St. btw. 7th & 8th Aves.) on Tuesday, June 4. Giving fans a sneak peak at what to expect when the figures debut, Tussauds also unveiled images of Sofia Vergara during her sitting for her measurements used to make her figure.
Prominently located in the heart of Times Square, Madame Tussauds New York is open 365 days a year. Tickets and additional information is available at www.nycwax.com.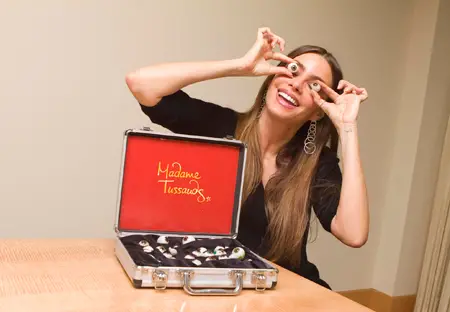 The two new wax figures will be unveiled at Madame Tussauds New York and then individually displayed – one at Madame Tussauds New York and one at Madame Tussauds Las Vegas.

"We are very excited about Sofia Vergara's arrival at Madame Tussauds," said Janine DiGioacchino, Divisional Director, Midway USA. "She has become one of the most recognized and popular talents in the world and we know her fans and our visitors will love her figures."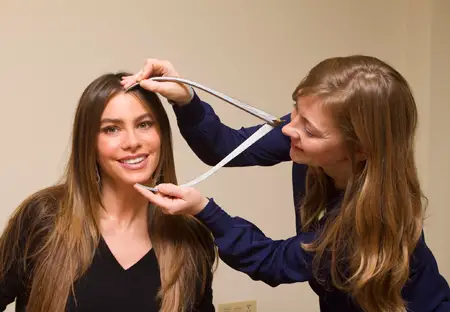 Vergara was an enthusiastic participant in the creation of her original wax figures, spending time with a team of Madame Tussauds studio artists who took precise measurements and photos of the actress to ensure the figures fully captured her style, exact eye color, posture, and signature hair. The artists spent four months to create the final figures. To complete Vergara's stunning looks, Vergara also generously donated outfits for both of her figures to wear. Vergara's New York figure will don a silver embroidered illusion column dress with a pleated tulled bodice by Marchesa which she wore to the 2012 Met Gala. Styled as Gloria Delgado-Pritchett, Vergara's Las Vegas figure will be dressed in a leopard print and black figure-hugging dress which she wore for the Season 3 promo photos for Modern Family.

The Modern Family star will join the likes of President Barack Obama, Oprah Winfrey, Angelina Jolie, Whitney Houston and Madonna – all whom have wax figures at Madame Tussauds New York and Madame Tussauds Las Vegas.

Vergara had been widely known for co-hosting television shows for Univision in the late 1990s and currently stars on the ABC series Modern Family as Gloria Delgado-Pritchett, for which she was nominated for three Golden Globe Awards, three Primetime Emmy Awards and three Screen Actors Guild Awards for Best Comedy Actress. She was recently named No. 38 on Forbes' Most Powerful Women 2013 list.