With every season comes a reason to sip. Autumn has its cozy, hot cocktails, which can double as hand warmers. The toasty autumn-inspired ingredient list boasts a few faves from Frangelico and brandy to steamed turmeric, locally made apple cider, ginger, and more.


New York Starbucks Reserve Roastery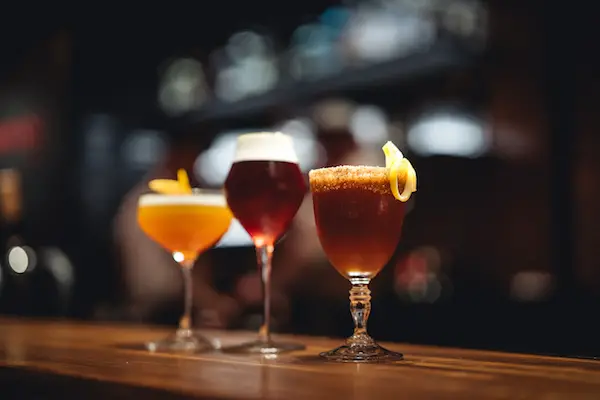 The New York Starbucks Reserve Roastery awakens the senses with a dash of spirits in its Starbucks Reserve coffee and Teavana tea cocktails. Its menu of craft cocktails include the Brandy Corretto—a harmonious union of hot and cold, Italian and American. It's handcrafted with Starbucks Reserve espresso, Black Dirt Apple Brandy, Luxardo Amaretto di Saschira, barrel-aged vanilla, cream, and cinnamon. Those who prefer tea-based cocktails can indulge in the Art of Chamomile, a warm, soothing concoction made with Teavana Chamomile Bloom Tea, Great King Street Artist's Blend Scotch Whisky, Marolo Milla Chamomile Grappa, Acacia Honey, whole milk, and nutmeg. 61 Ninth Ave., 212-691-0531, starbucksreserve.com
Little Beet Table
Little Beet Table's Turmeric and Saffron Latte will warm the hands and awaken the palate. This exotic latte boasts steamed turmeric oat milk, saffron liqueur, and soothing creme de cacao. The turmeric boosts immunity, so it may help ward off winter colds. Stay healthy this fall and winter. While at Little Beet Table, enjoy delish dishes from its "vegetable forward" menu. 333 Park Ave., 212-466-3330, thelittlebeettable.com
Antica Pesa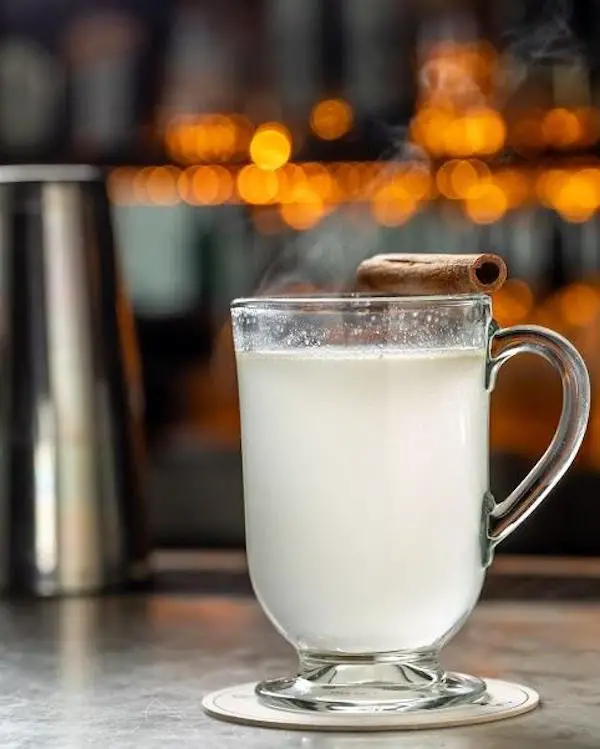 Credit: Antica Pesa.
Antica Pesa's fall-inspired Il Burro Ubriaco mingles the flavors of butter-infused cachaça and Frangelico with cinnamon syrup. The Ubriaco (shh, it's Italian for "drunk") is garnished with a festive cinnamon stick. "Antica Pesa" translates to "antique scales." The name traces back to Italy's Vatican City. During the 17th century, its villagers used scales to portion food brought in from local farmers, which was then granted to the less fortunate. In 1922, the Panella family opened a restaurant near the Vatican City. In support of their generous countrymen, they named it Antica Pesa. In 2012,
the Williamsburg, Brooklyn outpost was unveiled by
another generation of Panellas. Cheers to the generosity the Panellas have poured into their Il Burro Ubriaco! 115 Berry St., Brooklyn, 347-763-2635, anticapesa.com
Shoo Shoo
Spice up your evening with the Shoo Shoo Toddy—a warming cocktail that is crafted with Daron Fine Calvados, the zing of fresh ginger, and refreshing apple cider. The Shoo Shoo Toddy is topped with calvados-infused whipped cream and embellished with a cinnamon stick. The contemporary Nolita-based Mediterranean eatery focuses on Israeli staples, so take a peek at the menu while sipping this spicy libation. 371 Broome St., 646-590-6800, shooshoonolita.com
Silver Light Tavern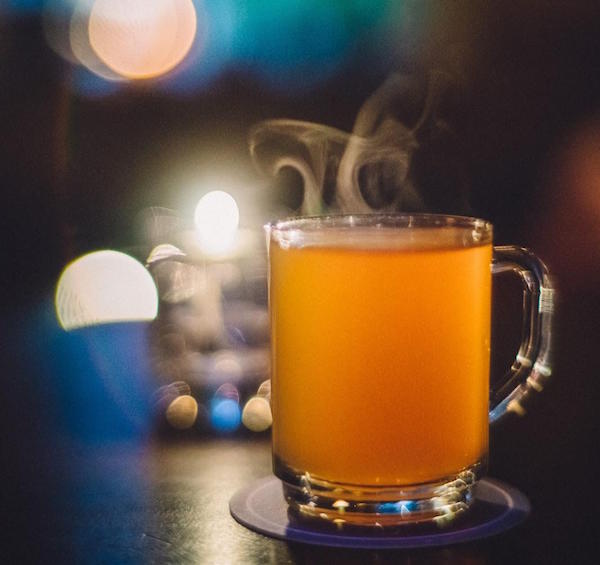 Credit: Justin Aharoni.
Ushering a taste of fall foliage to Brooklyn's Williamsburg, Silver Light Tavern's Hudson Hot Cider is fashioned with locally made apple cider that hails from Upstate New York, joined by fall spices and
Power's Irish Whiskey
. The cocktail is topped with a cinnamon stick. 689 Lorimer St., Brooklyn, 718-963-0384, silverlighttavernnyc.com
THEP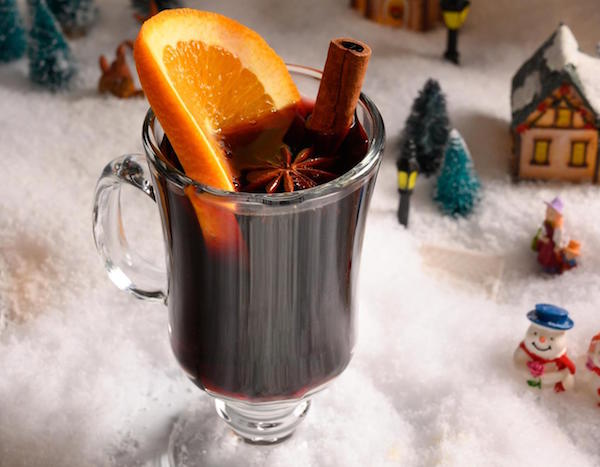 Upper East Side Thai restaurant THEP just unveiled its new winter menu, which offers a festive Mulled Wine that is crafted with red wine and spiced pinot noir syrup. It's garnished with fresh cinnamon and citrusy orange, which adds a nice pop of color. 1439 Second Ave., 212-899-9995, thepnewyork.com