Your holiday gift list needs ideas. New York City's incredible shopping array has them. Here's a sampling of some great gift ideas from a variety of stores, attractions, and museum gift shops in all corners of the city. Read on for City Guide's complete 2019 holiday gift guide.
A Second Chance
Louis Vuitton Limited Edition Black/White/Monogram Petite Malle Trunk Crossbody Bag. Here's the perfect gift for this holiday season! This limited edition Louis Vuitton Petite Malle Trunk Crossbody bag is an impeccable addition to any fashionista's closet. Made in 2016, it's now available at A Second Chance. Includes LV box, dust bag, and original receipt. Price: $4,900 (one in stock). Upper East Side: 1111 Lexington Ave. (btw. 77th & 78th Sts.), 212-744-6041; additional location in SoHo: 155 Prince St. (btw. West Broadway & Thompson St.), 212-673-6155, asecondchanceresale.com
Brightech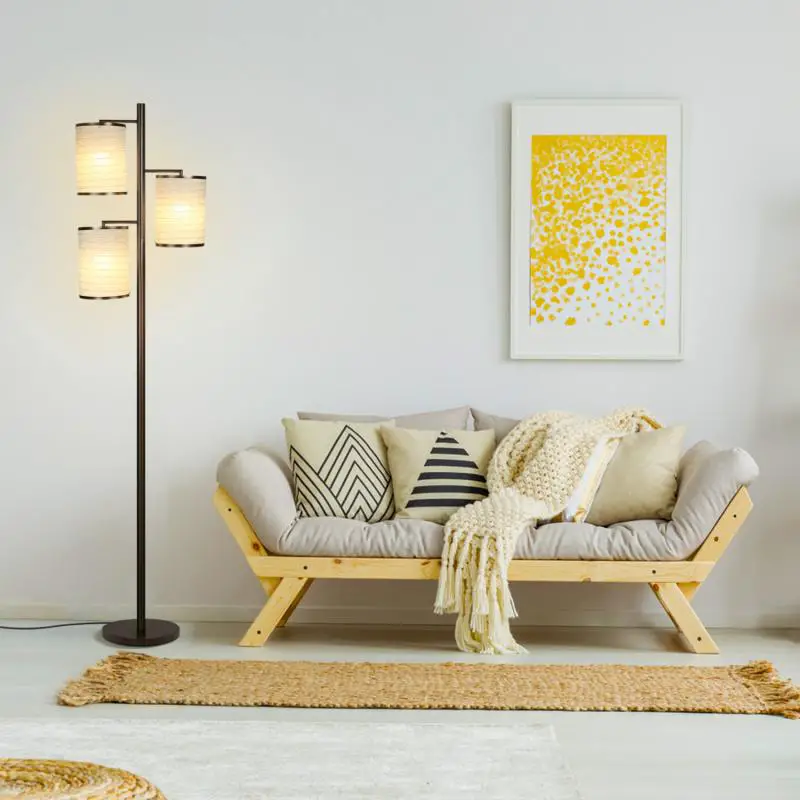 Liam. This eye-catching floor lamp from Brightech features three lampshades, reminiscent of hanging lanterns on tree branches, and a metal body anchored by a sturdy, round base. Its Asian-like lantern style lamp shades create a distinctive look and a relaxing, comfortable light. The Brightech Liam Floor Lamp includes three 9.5 watt power-saving LED bulbs so you'll never have to replace a bulb. 5-year warranty! For String Lights, Floor Lamps, and more visit brightechshop.com.
Carnegie Hill Pharmacy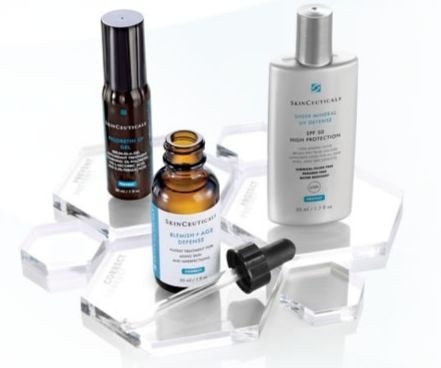 Carnegie Hill Pharmacy is a haven for travelers. The pharmacy can translate foreign prescriptions and find the right over-the-counter product for people visiting from other countries. It's also a great destination for gift shopping, including a fantastic selection of SkinCeuticals skincare products as shown above. 1721 Broadway (btw. 54th & 55th Sts.), 212-246-0020
Dave's New York
Dave's New York is the best source in NYC for jeans, work clothes, outerwear, footwear, and more. Find the perfect gifts for everyone on your list at this beloved family-run store in Chelsea. 581 Sixth Ave. (btw. 16th & 17th Sts.), 212-989-6444, davesnewyork.com
FDNY Fire Zone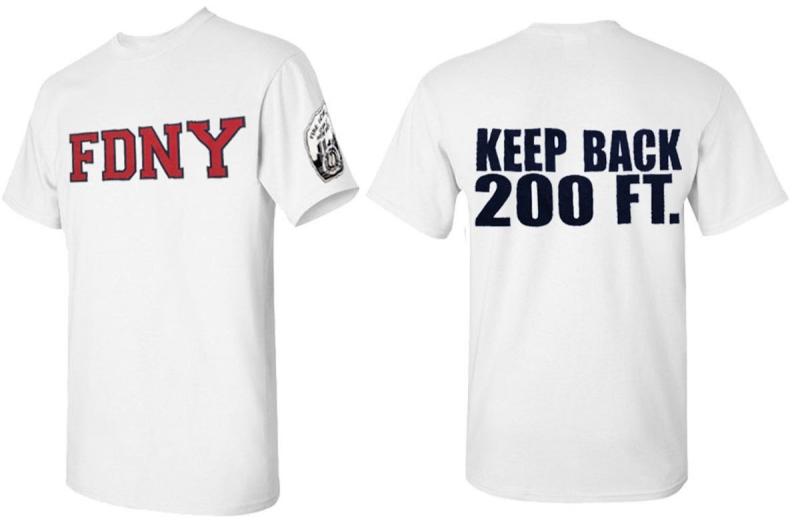 Throwback FDNY Tee. Everybody loves a classic! This throwback FDNY Tee will quickly become your new favorite. FDNY Shop & Fire Zone exclusive. Price: $19.95. The FDNY Shop is located inside the FDNY Fire Zone—Fire Safety Learning Center. Every purchase helps the FDNY Foundation provide life-saving initiatives that keep you and your family safe.
2019 FDNY Christmas Sweatshirt. It's back! It's new! It's our 2nd annual FDNY Christmas Crewneck Sweatshirt! Get into the holiday spirit in our alternative to the "Ugly Christmas Sweater." FDNYShop exclusive! Price: $29.95-$35.95.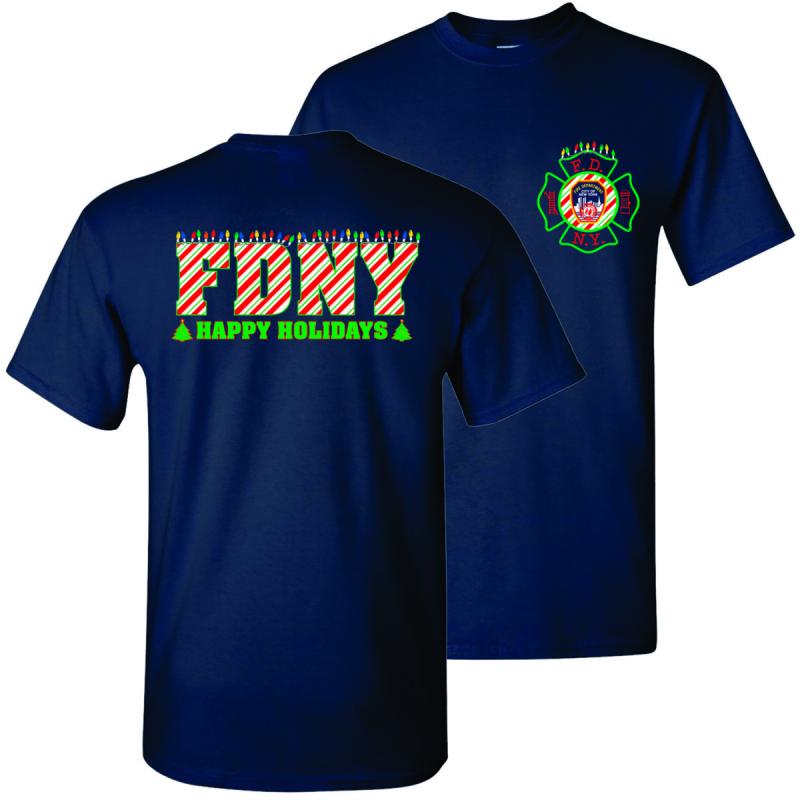 2019 FDNY Christmas Tee. It's back! New design! It's our 3rd annual FDNYShop.com exclusive FDNY Christmas T-shirt! Price: $21.95-$24.95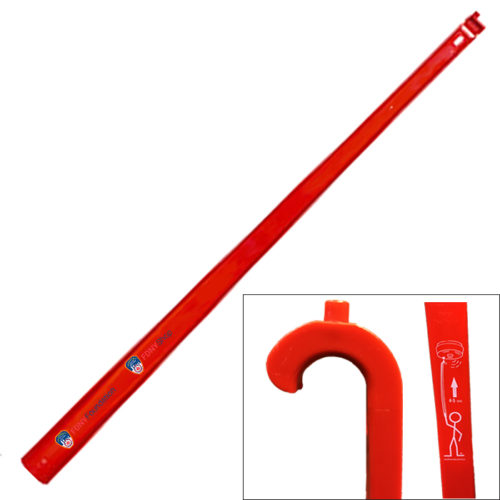 Shoe Horn/Smoke Alarm Tester. Working smoke alarms save lives! This shoehorn helps you can test your smoke alarms without getting up on a chair! You can test the battery in your smoke detectors faster than you put on your shoes! Perfect stocking stuffer under $10! Price: $9.99.
34 W. 51st St., 212-698-4520, fdnysmart.org
Grand Bazaar NYC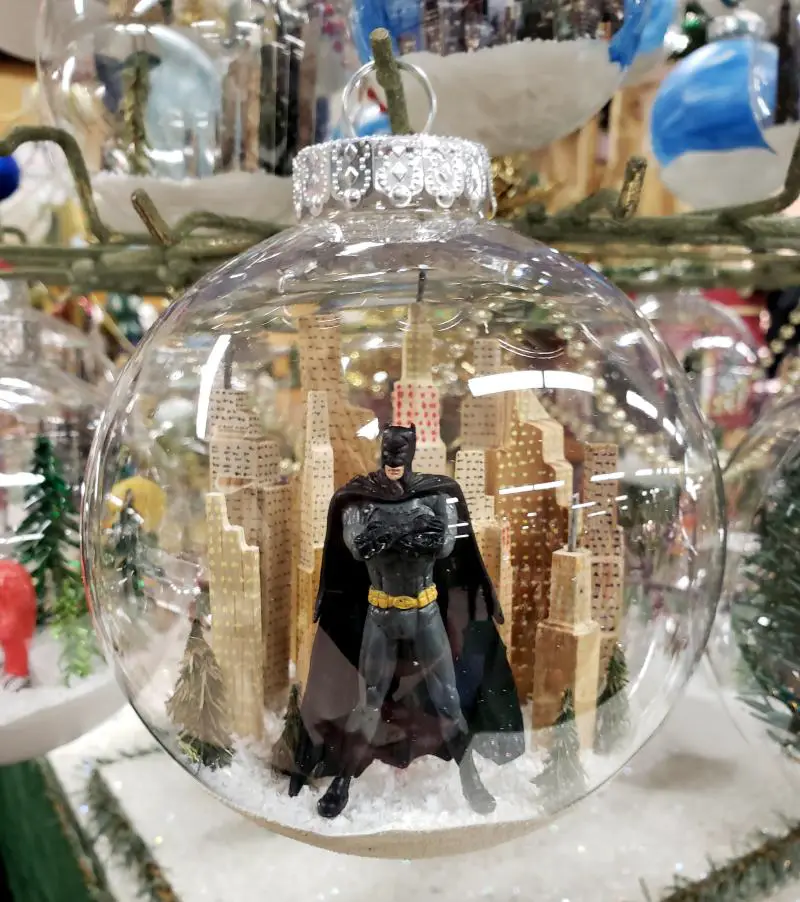 You'll find at Grand Bazaar NYC's Grand Holiday Bazaar the best independent local artisans, makers, and vintage dealers—150+ vendors indoors and outdoors. Shop for one-of-a-kind and limited-edition goods that can't be found elsewhere in NYC. Sundays through December 30th, 10am-5:30pm. 100 W. 77th St. (Columbus Ave.), 212-239-3025, grandbazaarnyc.org
Guggenheim Store
Keep warm this holiday season with the Guggenheim Cashmere Scarf, inspired by the landmark Frank Lloyd Wright-designed building! Find gifts for everyone on your list at the Guggenheim Store or shop online at guggenheimstore.org. 1071 Fifth Ave. (89th St.), 800-329-6109, guggenheimstore.org
Hershey's Chocolate World
Hershey's Personalized Wrappers. Celebrate the holiday season with a personalized Hershey's Milk Chocolate Bar wrapper. Choose from a variety of themed holiday designs, add one of your favorite photos, and you have a perfect gift or holiday memento. Available in-store at Hershey's Chocolate World Times Square or online at myhersheysbar.com. 20 Times Sq. (701 Seventh Ave. on 47th St.), 212-581-9100, hersheys.com
Linhart Dentistry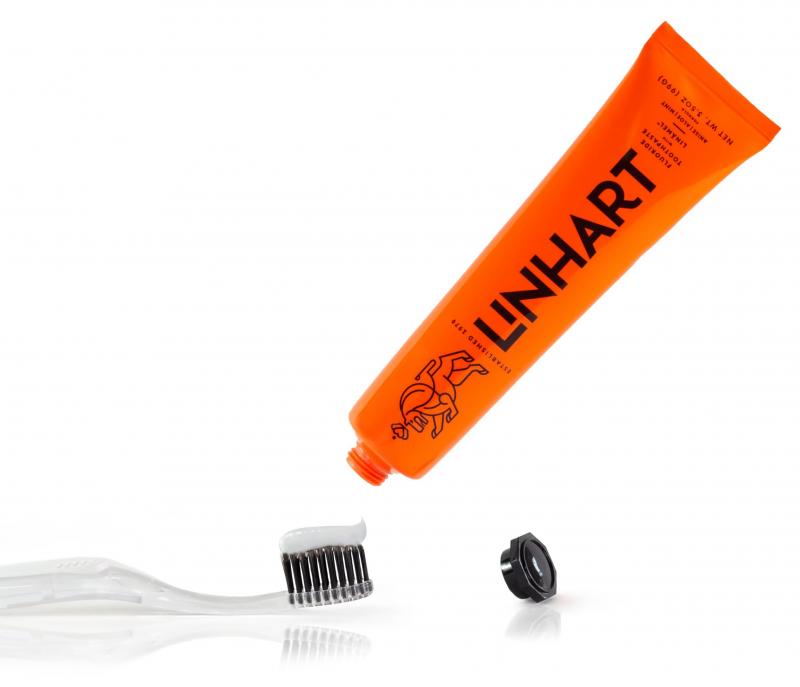 Who better to design a custom oral care line than internationally renowned NYC cosmetic dentists, Dr. Jan Linhart and Dr. Zachary E. Linhart, of the highly acclaimed Linhart Dentistry? The doctors have developed these unique products with over 35 years of their dental expertise. Find uniquely formulated smile care products designed and developed by the Official Dentists of Miss Universe! Try Linhart today by visiting linhart.nyc. 230 Park Ave. (46th St.), 212-682-5180, drlinhart.com
Midtown Comics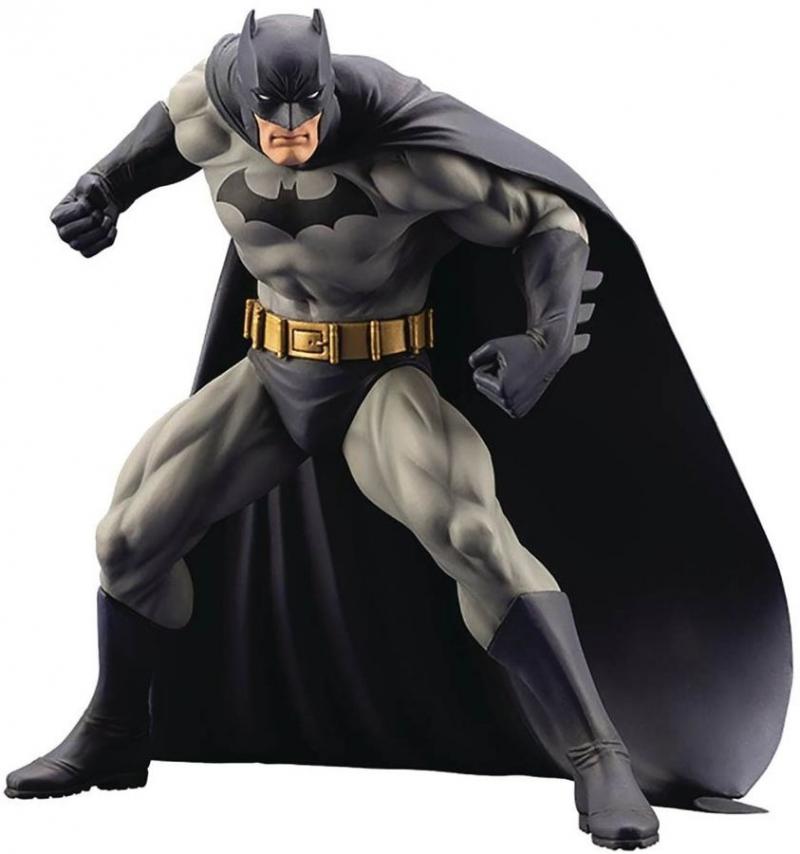 Kotobukiya presents an ARTFX+ statue from Batman: Hush!, available at Midtown Comics. Batman stands firmly upon a metal base printed with a bat logo thanks to the magnets embedded in the figure's feet. This statue is a commemorative item for the Dark Knight's 80th Anniversary! 200 W. 40th St. (Seventh Ave.); 459 Lexington Ave. (45th St.); 64 Fulton St. (Gold St.); 212-302-8192, midtowncomics.com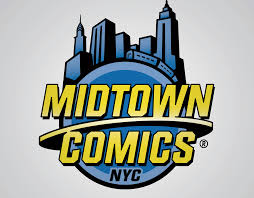 Museum of Jewish Heritage—A Living Memorial to the Holocaust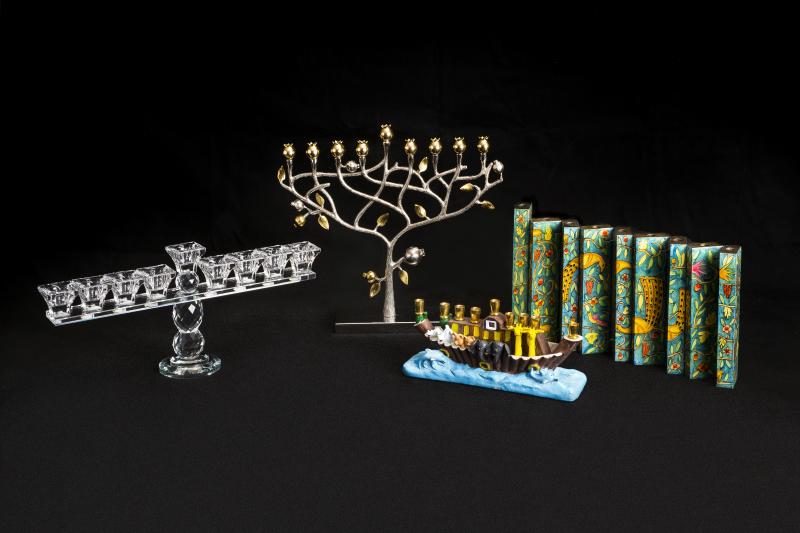 Find a beautiful selection of menorahs as well as books and other gift items for Hanukkah at the Pickman Museum Shop in the Museum of Jewish Heritage—A Living Memorial to the Holocaust in Lower Manhattan. 36 Battery Pl. (1st Pl..), 646-437-4313, mjhnyc.org
National Geographic Encounter: Ocean Odyssey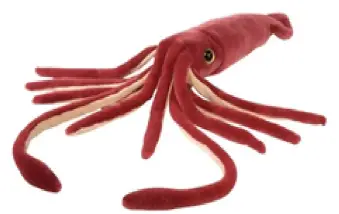 Roam the bottoms of the ocean looking for adventure with this 22-inch giant squid stuffed animal ($29.99). These plush animals are made of high-quality fabrics and designed with realistic features. Smooth and well-built stuffed animal makes the perfect plush toy for toddlers, teens, or any aquatic enthusiast. Washable surface makes cleaning simple and easy; available at National Geographic Encounter: Ocean Odyssey. 226 W. 44th St. (btw. Seventh & Eighth Aves.), 646-308-1337, natgeoencounter.com
NBA Store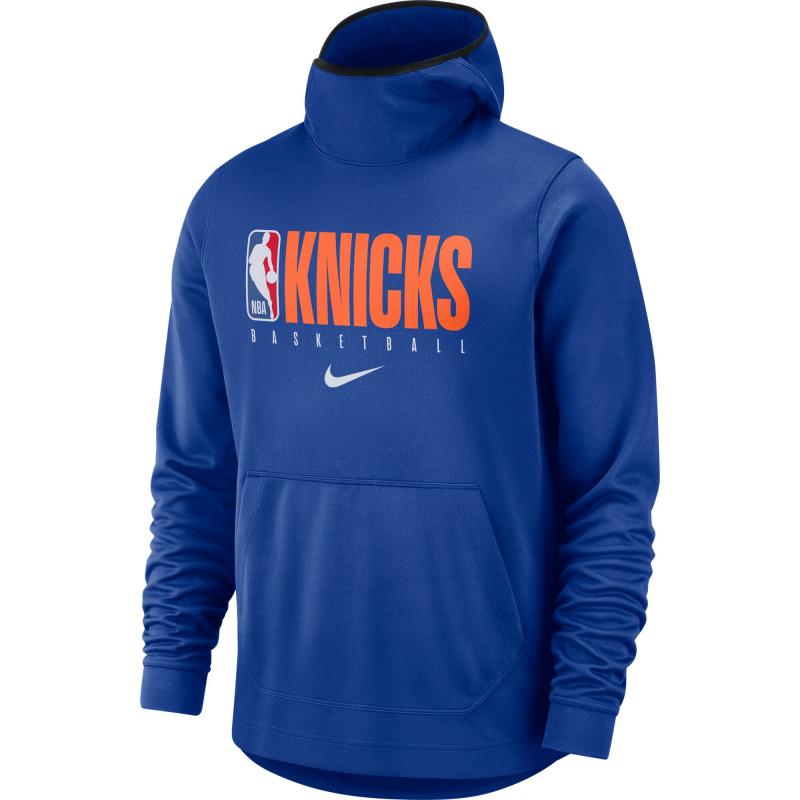 Show your team pride this NBA season in the New York Knicks Nike Blue Spotlight Practice Performance Pullover Hoodie ($79.99), available at the NBA Store. 545 Fifth Ave. (45th St.), 212-457-3120, nba.com/nycstore
The New York Botanical Garden

Discover NYBG Shop's expertly curated selection of unique garden gifts, botanical books, home décor, jewelry, and rare plants. All purchases support The New York Botanical Garden. Learn more at nybgshop.org. 2900 Southern Blvd., The Bronx, 718-817-8700, nybg.org
Rockefeller Center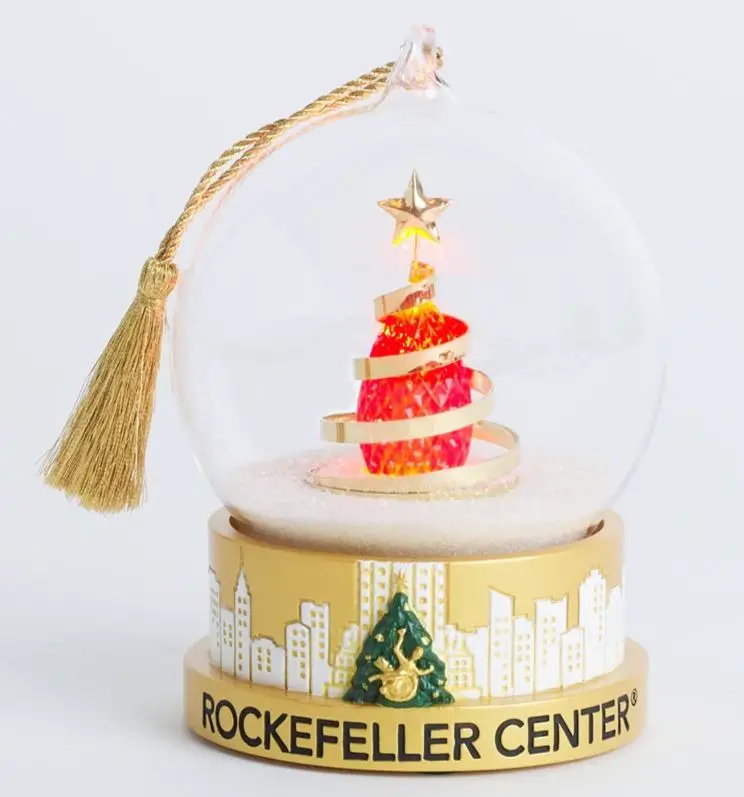 Bring Christmas at Rockefeller Center home with you. This special edition light-up ornament features an actual light bulb from the 2018 Rockefeller Center Christmas Tree in New York City. rockefellercenter.com
Shoe Parlor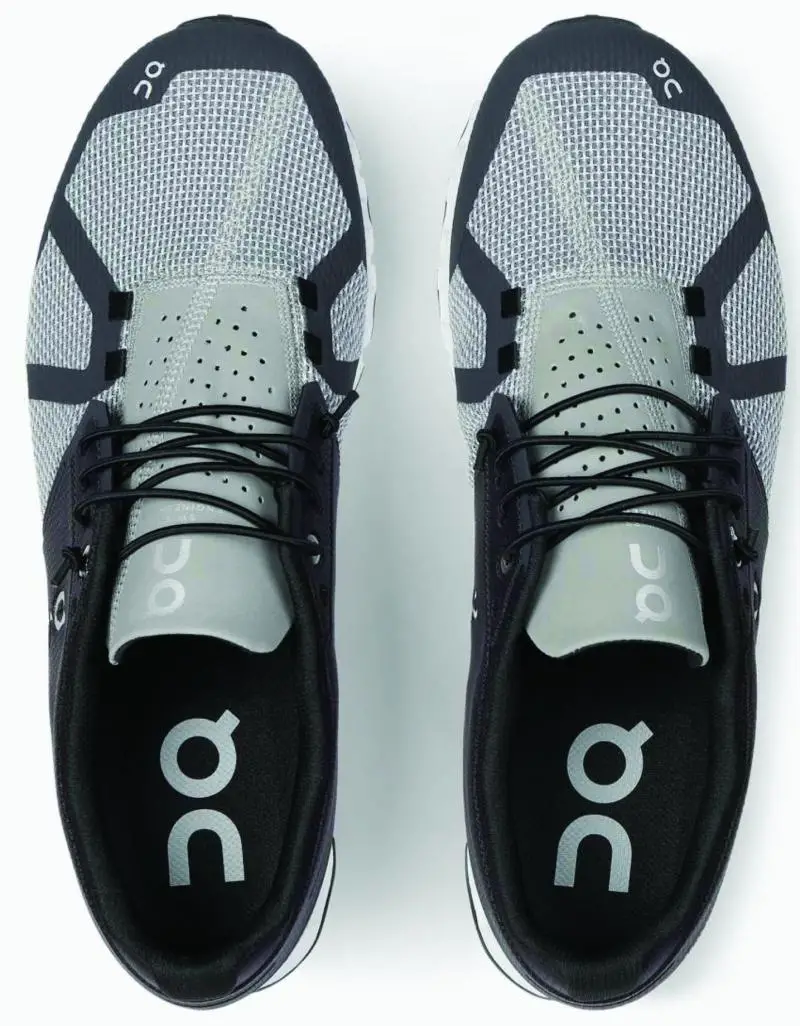 Whether you're walking, running, trekking, or just looking to upgrade your style, Shoe Parlor has you covered. The Cloud is famous for its unmatched step-in feel, thanks to the blend of soft-touch fabrics used in the upper. The breathable, antimicrobial mesh provides stay-fresh comfort, while soft, no-sew taped reinforcements across the shoe and toe cap support the perfect fit. Open seven days a week, Mon.-Sat. 9am-8pm; Sun. 10am-6pm. 851 Seventh Ave (btw. 54th & 55th Sts.), 212-582-0039, shoeparlor.com