You don't have to be a dyed-in-the-wool Anglophile to appreciate the story behind the former Princess of Wales and her disastrous marriage to the Charles who would be king. Arriving on Broadway in the midst of all kinds of tabloid Sturm und Drang surrounding today's British royal family, Diana, the new musical by Joe DiPietro (book) and David Bryan (score), takes audiences back decades to the other behind-castle-doors drama that plagued Queen Elizabeth et al, and the beloved beauty at its center.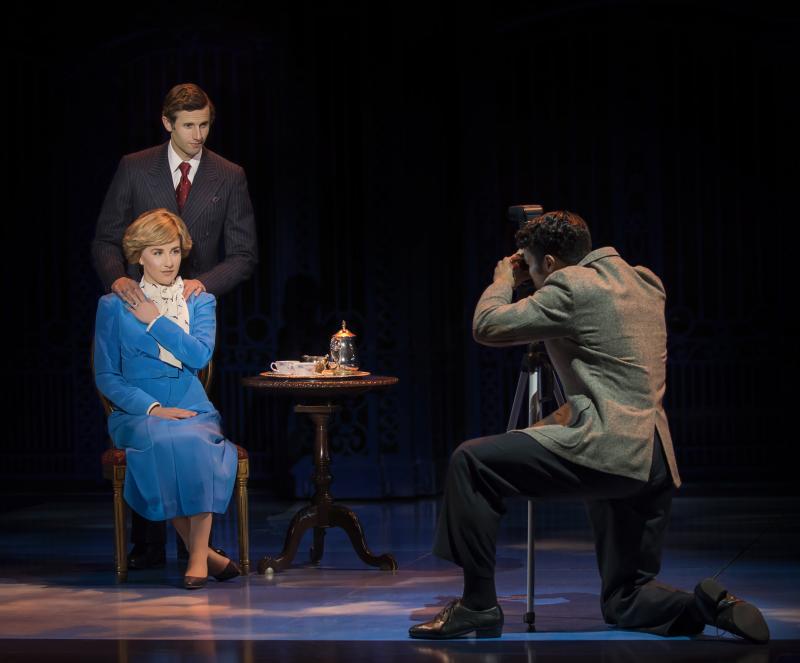 Photo by Little Fang: La Jolla Playhouse's world-premiere performance of Diana.
Diana's Broadway debut has been delayed a year plus by the coronavirus (opening night is slated for May 2021), but the world will get a gander at it before that. In a first for the Great White Way, the musical will appear on Netflix before mounting the stage. The original cast will be filmed at the play's ultimate destination, Broadway's Longacre Theatre. "We speak for the entire company when we say that we couldn't be more excited to finally be able share our show with theater lovers everywhere," producers shared in a statement. "Though there is no substitute for the live theater, we are honored to be a part of the quality entertainment that Netflix provides its subscribers worldwide."


Jeanna De Waal (Kinky Boots; American Idiot) plays Diana while Roe Hartrampf makes his Broadway debut as Prince Charles. Tony winner Judy Kaye (The Phantom of the Opera; Fun Home; Nice Work If You Can Get It) plays Queen Elizabeth and Erin Davie (Sunday in the Park with George; Side Show) plays the ever-controversial Camilla Parker Bowles.
Davie is already a Broadway notable for her outstanding performances in Sunday in the Park with George and Side Show. In Diana, Davie finds her role as "the other woman" (now "the woman") in Prince Charles's life, far more complex and less villainous than most of us remember.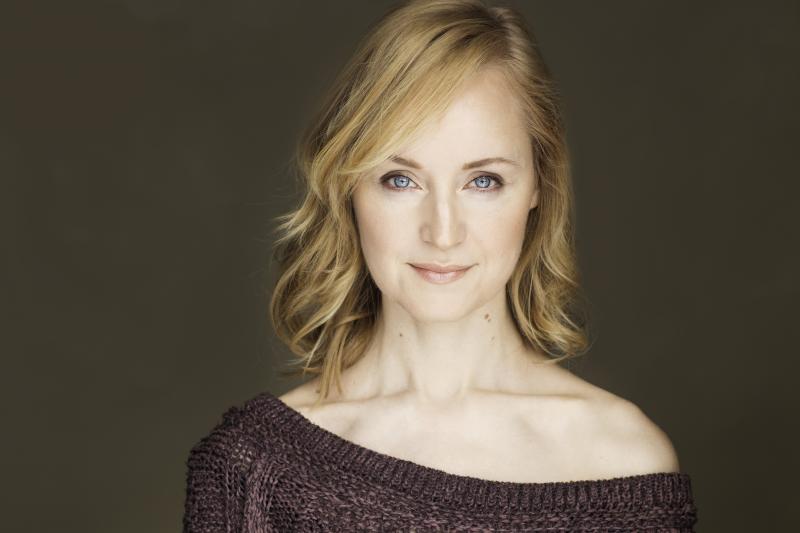 Erin Davie.
Prior to the pandemic shutting down Broadway, Davie carved out some time for a Q&A with City Guide that found the versatile actress tapping into her controversial character.
GM: How did you happen to get involved with Diana?
ED: I was asked to do a week-long reading of it about two years ago. I thought, "oh great team to work with. I want to be in that room."
GM: What was your opinion of Camilla before taking on the role and how has it changed?
ED: I'm always rooting for the underdog. I felt bad for her because she has been so hated in the past. That has only deepened in reading more about her and playing her. I thought she was more uptight before I really started to research her and she actually seems to be a very relaxed, funny person.
GM: Can you expand a bit about the character of Camilla as portrayed in Diana?
ED: Camilla is a very sympathetic character in our show. The fact is that she couldn't be with the love of her life for years and years so if you think about it, it's actually a good love story.
GM: Finally, going into the show, would you describe yourself as an Anglophile?
ED: I have for quite a while been drawn to the UK and the people there. I feel like I would fit in better there in some ways. And I have never been! (I hope they still let me in!)
Photo by Little Fang: La Jolla Playhouse's world-premiere performance of Diana. Erin Davie center.
---
EVERYTHING TO DO NYC
Want free advice on what to do and see in New York? Join our Facebook group Everything to Do NYC, a place for people to ask questions and get tips on how to make the most of the city.