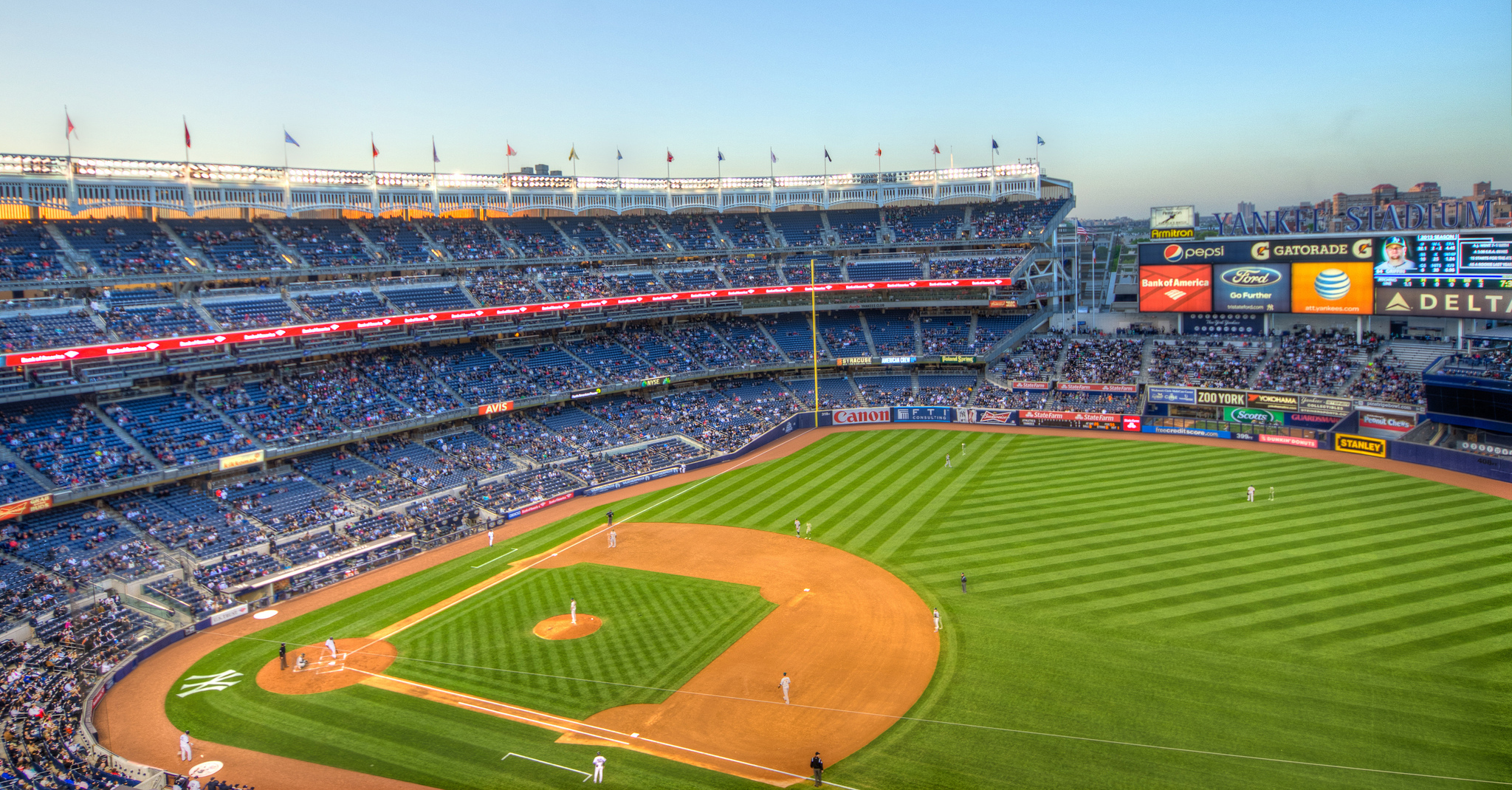 Photo: m01229/Flickr

NYC is home to the Knicks, the Yankees, the Jets, the Rangers, the Mets, the Nets, and the Islanders, so you can bet that there are sporting events happening in the city no matter the season. (There's also soccer, minor league baseball, marathons, and all kinds of college teams.) Find out what sports events in New York City are happening this weekend on City Guide's roundup and then snag some tickets for a game you'll never forget.


Chess Workshop with Vladimir Mazo - Brooklyn Public Library - Brighton Beach Branch
October 18, 2019 - Brooklyn
Learn to play or improve your game, with instructor Vladimir Mazo from 4:00 pm - 5:00 pm. For beginners or advanced players.
BXB 3-on-3 Backyard Tourney - Bronx Brewery
October 19, 2019 - Bronx
Love hoops & hops? Want to show off your game AND get a chance to win a VIP day at the Bronx Brewery? Celebrate the launch of Euro Step Northeast IPA, BXB's newest Up & Comer, in the inaugural BXB 3-on-3 Backyard Hoops Tournament on Oct. 19! Winning team takes home a VIP pass for a day at the brewery with FREE beer for up to 5 people!
Galaxy Fitness Session: Hit House - Samsung 837
October 19, 2019 - New York
Join us for a Galaxy Fitness Session in partnership with Hit House, a Muay Thai kickboxing boutique fitness studio that strives to make boxing more accessible to women. Learn and improve punches and kicks using your own Bishop heavy bag, experience a full-body workout, and get the chance to try out the all-new Galaxy Watch Active 2. Begin the evening at Samsung 837 with a brief tutorial on specific features of the Galaxy Watch Active series. Then, hop on a shuttle to Hit House and get ready to sweat with a unique fitness experience to improve your fight skills, cardio, and muscle tone. Quench your thirst with a complimentary bottle of CORE™ Hydration. Be part of this energizing #SamsungExperience and discover the ways technology can empower your health and wellness. RSVP at Samsung.com/837
Penguin Run/Walk - Mystic Aquarium
October 19, 2019 - Mystic
13th Annual Run/Walk for the Penguins October 19, 2019 Mystic Aquarium Race Starts at 9am Put your best foot forward! Come out on race day and join us in our efforts to help protect and SAVE the endangered African penguin. Choose from a challenging 5K run or a leisurely 2 mile walk where every step helps to affect change. There is even a special race for little runners in training! We invite you to create a FREE fundraising page today and start challenging family and friends to donate. Top fundraisers even enjoy special prizes unique to our Run/Walk for the Penguins event.
Pumpkin Picking With Green Meadows Farm - Aviator Sports and Events Center
Through October 20, 2019 - Brooklyn
Pumpkin Picking on Floyd Bennett Field Bring your family and friends and come enjoy a crisp autumn day of fall fun. Visit with friendly alpacas, sheep, goats, rabbits, chickens, turkeys, pigs and cows, giggle on a hayride, pick your own pumpkin, and be delighted by all the activities. You'll find your special Halloween pumpkin in our patch with sizes large and little, tall, and small. We have the perfect pumpkin for you! Activities Include: Free pumpkin with admission Friendly animals Hayride Kid-friendly Haunted house Milk a cow Play in a corn box Sit on a REAL bulldozer Giant hay wagon slide Additional farm activities (extra fee) Animal feed Pony rides
Connecticut Tigers at Staten Island Yankees - Richmond County Bank Ballpark
Through June 18, 2109 - Staten Island
Connecticut Tigers at Staten Island Yankees
Lowell Spinners at Brooklyn Cyclones - MCU Park - Coney Island
Through August 01, 2109 - Brooklyn
Lowell Spinners at Brooklyn Cyclones

Want free advice on what to see and do in NYC? Join our Facebook group Everything to Do NYC, a place for people to ask questions and get tips on how to make the most of the city.