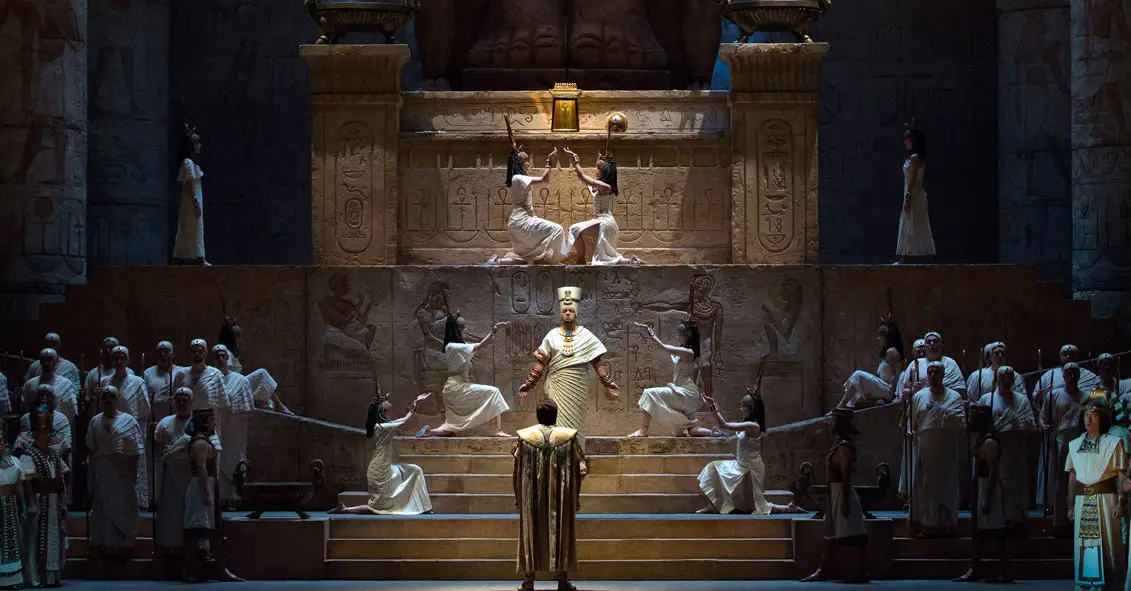 The Metropolitan Opera is world-class and world famous, and it's among the comprehensive weekend opera listings you can find on City Guide's calendar. In addition to the famous season of the Met Opera, we've also got all the great classical performances going on in the city, from string quartets to piano recitals to full orchestras. Get inspired for your next musical outing to Carnegie Hall, Lincoln Center, Bargemusic, or even one of the Philharmonic Concerts in the Parks.


Pandora's Box - Duane Park
September 13, 2019 - New York
Expect the Unexpected every Friday Night at Pandora's Box! Pandora's Box will unlock a rotating cast of NYC's finest talent from every genre: burlesque, aerialists, hula hoopers and fire eaters. The cast of downtown characters is on shuffle and you never know what may happen next, or to whom. And though Pandora herself may not be your host, our talented hosts will guide you through the evening of delights and deviations , they will croon, swoon and wail along, whether its rock or r&b, the tunes, like the talent, are sure to delight and surprise. Our house band, chocolate with vanilla swirl will keep you jamming to the tunes from the songbook of years past to the present. In a time where everything has become ordinary, Pandora's Box, is here to delight and surprise your eyes and ears. Join us, if you dare! You never know what may pop out of Pandora's Box!
Funk-N-Soul Dance Party W Fred Thomas (From The JBs) 2nd Fri Monthly - Freddys Bar & Backroom
September 13, 2019 - Brooklyn
James Brown's Bassist for 33 years, Fred tears into mixs of JB hits, blues and soul classics.
MSM Symphony Orchestra conducted by George Manahan - Manhattan School
September 13, 2019 - New York
MSM Symphony Orchestra
Celebrating Beethoven: Lecture/Recital on the Hammerklavier Sonata - Manhattan School of Music
September 13, 2019 - New York
Featuring special guest Xun Pan, piano, Chinese-American pianist Xun Pan has won many international piano competitions and awards. A noted chamber musician, he "…excites his audience with extraordinary power and masterful technique." (Intelligencer Journal).
Pianist Lara Downes Celebrates Women in Music - National Sawdust
September 13, 2019 - Brooklyn
The dreams and ambitions of women and girls can make holes in the sky. This vision, inspired by a quote from Georgia O'Keeffe, serves as the impetus for Holes in the Sky, a concert by pianist Lara Downes and friends. Presenting work from her Sony Masterworks album of the same title, and celebrating her newest release For Love Of You, Downes marks the 200th birthday of Clara Schumann (born on this day in 1819!) with a genre-fluid tribute to influential female composers past, present, and future, featuring music by Schumann, Florence Price, Meredith Monk, Nina Simone, Paola Prestini, Joni Mitchell, and more. Joined by harpist Bridget Kibbey, vocalist Magos Herrera, and pianist Simone Dinnerstein, Lara brings the work of brilliant, trailblazing women alive on stage. The concert will include a discussion moderated by WQXR's Clemency Burton-Hill.
George Gee Swing Dance Band - SWING 46
September 13, 2019 - New York
GEORGE GEE Swing Dance Band
Ayako Oshima Neidich, Clarinet | Pre-College Faculty Recital - Paul Hall at The Juilliard School
September 14, 2019 - New York
From Tokyo to Prague (Via New York) Ayako Oshima, Clarinet Mohamed Shams, Piano Charles Neidich, Guest Clarinet Takashi YOSHIMATSU 4 Pieces in Bird Shape Akira MIYOSHI Perspective en Spirale for Clarinet Solo Elliott CARTER Hiyoku Bohuslav MARTINU Sonatina for Clarinet and Piano
Low Lily - Clayton Opera House
September 14, 2019 - Clayton
Start with excellently matched vocals, add some world-class playing, sprinkle with raised-off-grid Americana and you get Low Lily. Flynn's deft flat picking on guitar and mandolin and Lissa's virtuosic fiddle-playing are grounded by Liz's percussive rhythm guitar playing, the sounds of which combine joyously in this stunning ensemble. With a vocal blend that has been dubbed "outstanding" and "meticulous," Low Lily's refreshing, cohesive sound comes naturally for musicians whose lives have been entwined on the road and onstage for almost two decades. Setting down roots in Brattleboro, Vermont, the band has crafted a signature sound they have shared with enthusiastic audiences throughout North America and Europe, garnering two #1 songs on international folk radio and two New England Music Award nominations. Chosen as Falcon Ridge Folk Festival's "Most Wanted Band" of 2016, Low Lily plays acoustic music that is deeply rooted i tradition yet sounds refreshingly contemporary. With their first full-album release, 10,000 Days Like These, Low Lily shares an intimate, no-tricks-involved, collection of songs that showcases their talents and proves them to be a formidable, ready-for-prim-... (read more)
Johnny A. & Kasim Sulton Songs & Stories, an Intimate Evening. - Ymca Boulton Center for the Performing Arts
September 14, 2019 - Bay Shore
created a 3 plus decade-spanning career built on his virtuosic playing, compositional fortitude and distinctive style. Sure, lots of folks throw around the phrase "let the music do the talking," but only a few have the fortitude to really do it – to just go out there and play, shunning flash, shrugging off image and reeling in the listener on the strength of the songs alone.
Sister Sparrow & the Dirty Birds - Brooklyn Bowl
September 14, 2019 - Brooklyn
Known far and wide as the impossibly big voiced leader of acclaimed soul collective Sister Sparrow & The Dirty Birds, singer Arleigh Kincheloe has made an astonishing leap forward with Sister Sparrow's new LP, GOLD. Produced by Carter Matschullat (Chef'Special, Secret Weapons), the album sees Sister Sparrow taking the classic brass-fueled Dirty Birds sound and turning it into something altogether new: a soul-blasted contemporary pop sound both timeless yet utterly now. Recorded mere months after Kincheloe became a new mother, songs like the evocative first single, "Ghost," and the ebullient title track highlight Sister Sparrow's strikingly strong vocals while also showcasing her growing muscle as an individualistic, communicative songwriter. "It was uncharted waters for me in a lot of ways," she says. "It's a bit of a departure from what I've done before, it's me really seeking my own personal sound. Like motherhood, making an album is a really personal thing." For nearly a decade, Sister Sparrow & The Dirty Birds have been hailed for their explosive brand of modern soul, equally celebrated for their three studio albums and electrifying live performances. Kincheloe grew up amongs... (read more)
Sunday Gospel Brunch Harlem Gospel Choir All You Can Eat Buffet - Sony Hall
September 15, 2019 - New York
All Ages All Brunch prices do not reflect applicable gratuity or additional beverages. Each guest will be presented with a bill for the optional 18% gratuity. The Choir brings their experience of Harlem and the Black Church to Times Square in a foot stomping, hand clapping show for fans from around the world. The home-style "all you can eat" southern buffet is guaranteed to fill the hole in your soul, and the Choir's joyous performance will have you dancing on the stage.
Cloudchord, Moontricks - The Mercury Lounge
September 15, 2019 - New Yor
Age Limit: 21 and Over Cloudchord specializes in augmenting musical possibility. Derek VanScoten is the producer, guitarist, and Emmy-winning musician behind Cloudchord. In 2018 Cloudchord released "Koi Pond," a 12 song collaboration with Soul Food Horns via Chillhop music.

Want free advice on what to see and do in NYC? Join our Facebook group Everything to Do NYC, a place for people to ask questions and get tips on how to make the most of the city.