If you've never been to New York, you'll need to know a few city customs that visitors and locals alike are expected to follow. Here are some guidelines for tipping, taking photos, navigating the subway, and taking taxis in New York City. These tips fall primarily under two categories, really—common sense and being polite.
Etiquette NYC: Tipping
In other parts of the world, particularly Europe, the tip is usually included in the bill. In the United States, the tip is up to customer discretion. If someone in the service industry has treated you well, show them some love!
Restaurant server, hairdresser, or cab driver: 15-20% of the bill

Bartender: $1-2 for drinks served at the bar, or 15-20% of bill. Tip more if they give you a drink on the house (i.e. for free).

Hotel doorman: $1-2 if he hails a cab for you or gets your car from the valet

Concierge: $5-$20 if they help you get tickets to a show or reservations at a special restaurant (amount depends on difficulty of request)
If you pay your bill with a credit card, you can add your tip on the receipt after the serviceperson has run your card. Cash is always acceptable, too.
When speaking with people in the service industry, say please and thank you to further show that you appreciate the valuable work they do.
For more, read our handy tipping guide.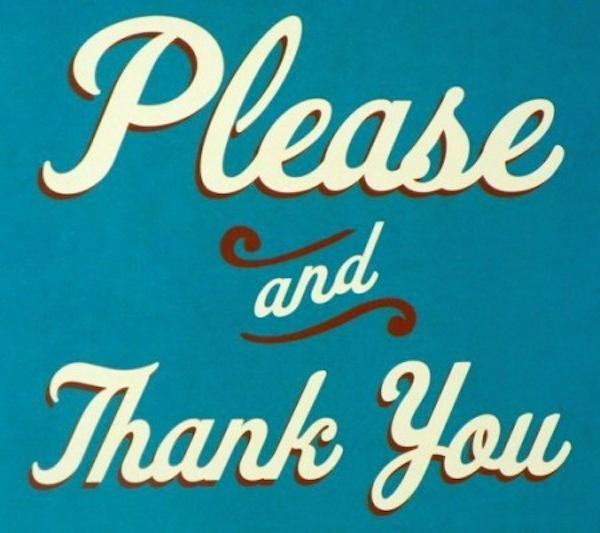 Etiquette in NYC: Be present
Be aware of yourself, your surroundings, and your belongings.
Walk to the right, and pull over to stop. You may feel inclined to look upward at skyscrapers, gaze, take a photo. It's understandable: the New York skyline is mesmerizing. If you're going to do so, step to the right, out of the path of traffic, to take a look and take your shot. Otherwise, keep moving at a quick pace.
Coming to NYC with your crew or a tour group? Enjoy your walk, but please don't go three abreast as you chat and sightsee. This prevents others from passing and blocks the flow of traffic. Particularly on narrow sidewalks like on Lexington Avenue and in the West Village, walk one behind the other.
Placing an order for a coffee or a sandwich? Put away your phone, and give the server your full attention. That way, your order can be properly filled, and mistakes are minimized. Cafe culture in the city moves at a quick pace, and you don't want to hold up the line! If you're keeping a New Yorker from her coffee, you will get a hairy eyeball at minimum.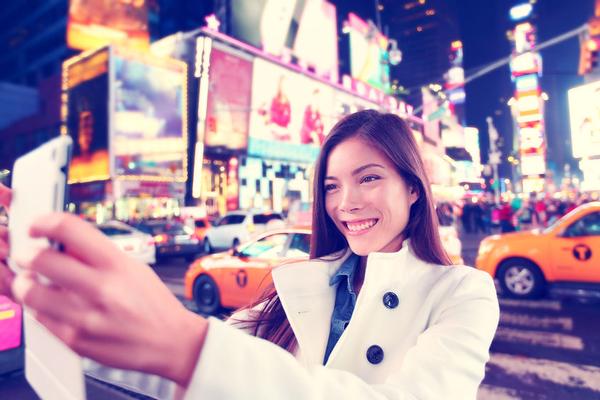 Keep bags closeby, and never leave your belongings unattended. If you're traveling alone, it's customary to find a friendly stranger to watch your belongings for a moment, but know that you're taking a risk if you do this. Minimize the number of bags you carry into major transit hubs like Grand Central Station, where there's simply no room to stroll along with two massive suitcases. While on the subway, take off your backpack to allow more people to fit in the train car.
Etiquette NYC: Subway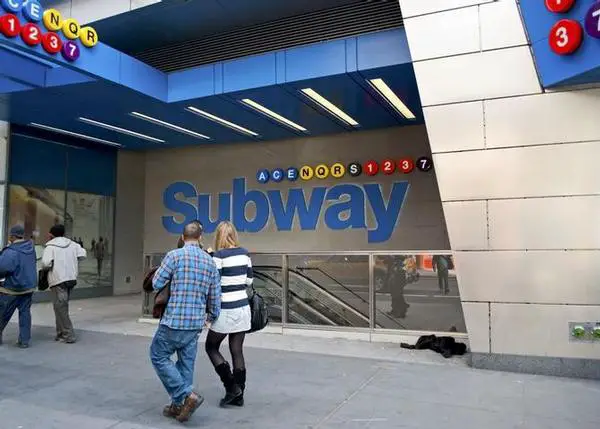 Get your MetroCard ready in hand before reaching the turnstile. You may even want to check your balance at one of the kiosks before getting to the turnstile, in case you need to add money to your card. Check here for NYC subway fare info. Riding the bus instead? Click here for more NYC bus tips.
Let passengers off before you get in. Keep the flow of traffic going in the subway station, and wait a moment for everyone to get out of the car before you step inside. If you don't you'll get reprimanded—if not by a passenger, then by the conductor.
Respect passengers' space and privacy. No matter how rowdy Pride gets, refrain from yelling and playing loud music on the train. Also, be sure you're not taking more than your share of space by "manspreading" or leaning against the pole in the train car.
See an elderly, disabled, or pregnant person? Offer them your seat. That simple kindness goes a long way.
Avoid eating smelly foods on the train. It's one thing to grab a candy bar or chew gum on a train. But bringing a tray of street meat onto a train for quick meal is disrespectful to others and not necessarily hygienic for you, the eater. The subway's not the cleanest environment for eating, and you'd be well-advised to wait for a restaurant or other destination to chow down.
If you need help with directions, whether in subways or on the street, just ask! Most New Yorkers are happy to help.
Read our other tips for the NYC subway.
Etiquette NYC: Taxis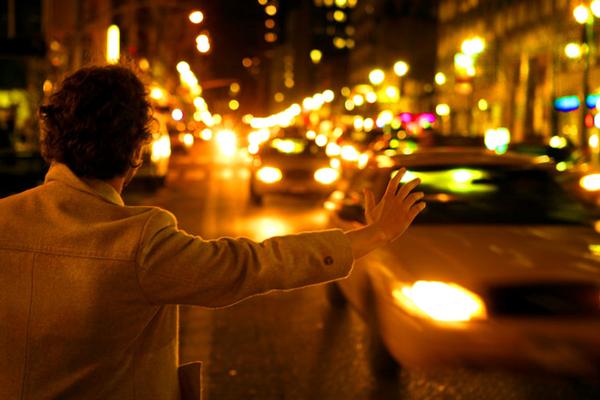 Starting charge upon entering a yellow taxicab is $2.50, with 50 cents per 1/5 mile.
Don't steal another person's cab and expect it to go unnoticed. The person will say something, and it probably won't be nice. Create some distance between yourself and another person hailing a cab to avoid stealing each other's taxis.
When giving a destination, tell the driver the street first, then the avenue. For example, "42nd and Fifth," not "Fifth and 42nd."
It's polite to speak with your driver, but not mandatory. That said, cab drivers often have the best stories. Ask politely if your driver has a great New York tale, and you may both enjoy the ride.
If you have a preferred route, it's ok to tell the driver how you'd like to get there. If you need a receipt for travel expenses, just ask. Click here for more NYC taxi tips.