When it comes to visiting New York City, creating an itinerary can be stressful-so much sightseeing, museums, restaurants, shopping. The options are endless, and with a group, it can be even more exhausting. We've included here some tours that can help you relax on the organizing front and prepare an agenda of highlights for you, so you don't have to.
Bussin' It-Big Bus Tours
Rated #1 on TripAdvisor, Big Bus New York offers tours of a variety of 1, 2, and 3 day hop on/hop off trips New York City neighborhoods. In addition to live commentary, there are 10 recorded languages on every bus. Indoor and outdoor seating is available. The Deluxe 2 day Loop ($54/$59, depending if you order online with a flexible or fixed date) includes admission to a Hornblower Cruise. City Guide offers its readers a $5 coupon on Big Bus Tours, click here to get yours. bigbustours.com


Brooklyn Sights n' Holiday Lights-A Slice of Brooklyn
Sometimes when you travel, you want to get lost. Other times, it's nice to have some history, some context, and a native to show you around — and a good taste of the local cuisine can help top off the experience. A Slice of Brooklyn Bus Tours, which has been rated #1 tour of Brooklyn on TripAdvisor and whose slogan is "Manhattan? FUHGETTABOUDIT", was started by travel lover and Brooklyn native Tony Muia. Best of all, their tours depart from Manhattan. The Pizza tours highlight the incredible pizzerias, landmarks, movie locations, and points of interest that have made Brooklyn world-famous-it also includes a stop at Grimaldi's (no waiting for a table!) During the winter, their Holiday Lights & Cannoli Tour explores Dyker Heights, the neighborhood renowned for its over the top lit streets. The tour includes live commentary, holiday music to get you into the spirit, and a stop for a cannoli. Click here for a $3 coupon for the Pizza tour. asliceofbrooklyn.com
Film Buffs-On Location Tours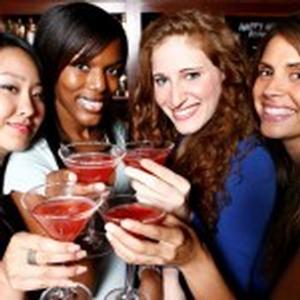 New York City is the backdrop for countless film and tv productions, such as Sex and The City, Law & Order, Gossip Girl, The Sopranos, Spiderman, Breakfast At Tiffany's and many others. On Location Tours offers a variety of television and film tours, by bus or walking. They received a 2014 Certificate of Excellence from TripAdvisor and in 2013, were a Concierge Choice Award Winner for Sightseeing and Tours. Now, for gossip fiends, they've added a TMZ tour, that will take you to places where celebrities have been known to get into a scuffle or two. onlocationtours.com
Foodies-Enthusiastic Gourmet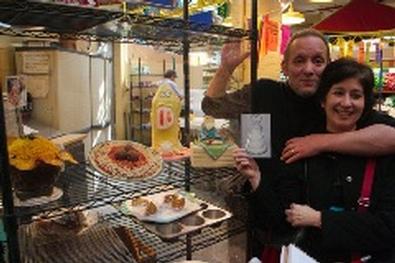 For a new visitor (even for native New Yorkers), the food options can be overwhelming. Downtown Manhattan is regarded as a kind of food mecca, a good starting point-where you'll find everything from Katz' Delicatessen in the Lower East Side for a hot pastrami sandwich or a New York City bagel, tiny hole in the wall Chinese restaurants with dishes to die for in Chinatown, or next neighborhood over, mouthwatering Italian dining and pastries in Little Italy. Enthusiastic Gourmet offers small group (1-8) walking tours of all these regions. They'll bring you into the shops, you'll smell and taste the food, speak with the locals. Bring an empty stomach!
Pedal to the Pavement/Group or DIY-Bike and Roll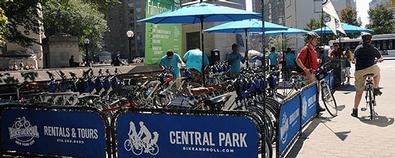 Biking is not only good for you and healthy for the environment, it's a great way to see New York City. Central Park, Brooklyn Bridge, Prospect Park, all have biking paths (please be kind, too, to pedestrians!) Bike and Roll's My Way Pass ($54 adults/$36 kids) gives riders access to multiple spots to pick up and drop off a bike. If you don't feel like 'getting lost', and want to travel with a guided tour, no problem! Bike and Roll offers guided tours of Central Park, Brooklyn Bridge, 9/11 Memorial and New York at Night. bikeandroll.com
Aerial Views-Liberty Helicopter Tours
The observation deck of the Empire State Building or Top of the Rock certainly offer incredible of views of New York City. But for the best vantage point, offering a greater scope than you could get peeking over someone's shoulder on a plane (if you're not afraid of heights),would be seeing the city from a helicopter. Liberty Helicopter Tours offers several 15-20 minute tour rides that travel along the Hudson River and soar over iconic landmarks, including The Statue of Liberty, Ellis Island, and Governors Island. Private tours (max capacity, 5 persons) and even engagement tours are available. libertyhelicopter.com