Each year, New York City sees more than 66 million visitors, and for good reason.
Beyond its rich history and cultural significance, "The Big Apple" is home to a seemingly infinite number of attractions, sites, and activities for people of all ages to enjoy.
Of course, a trip to NYC requires careful planning. If you plan on visiting New York City sometime in the near future, here are eight helpful tips to keep in mind!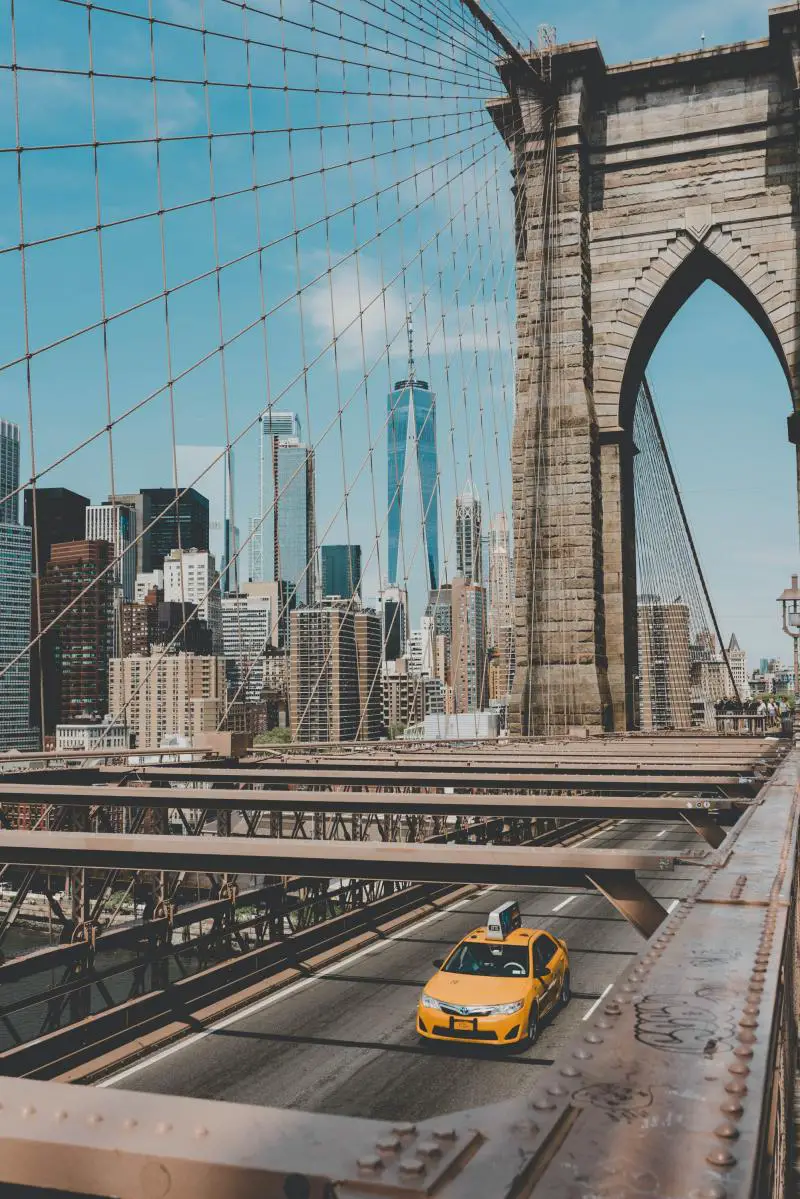 Photo by Clay Banks on Unsplash.
1. Determine how you'll be entering the city
When it comes to planning an NYC trip, the first order of business is determining how you will enter the city. With more than 8.3 million residents, New York City is by far the country's largest metropolitan area and can be difficult to enter at times.
If you're unwilling to brave the city traffic, consider taking a train ride in. Train stations are scattered throughout different areas of New York and its neighboring states. Ticket prices are fairly reasonable, particularly if travel during off-peak hours.


If you're eager to drive in, you may be able to shave a few minutes off your trip. Just remember to keep your cool behind the wheel and be prepared to sit in traffic for certain stretches of the trip!
2. Rely on public transportation once you enter the city
If you choose to drive into NYC, you should aim to find a parking garage once you arrive. You will quickly grow frustrated attempting to navigate the heavy city traffic as you travel from one attraction to the next.
Fortunately, New York City offers plenty of affordable transportation options. To start, the city's subway system is an easy way to cover long distances. If you are spending time in a particular borough, you might opt to walk or enjoy a relaxing horse-and-carriage ride.
Finally, you can't take a glance down a single NYC block without spotting a dozen or more yellow taxis. Simply wave one down and tell the driver where you wish to go!
3. Always keep moving
While New Yorkers aren't actually rude, they may have a few words for you if you stop in the middle of one of the city's sidewalks.
NYC's sidewalks are much like its roads—congested and fast-paced. Standing in place is extremely inconvenient to the hoards of people who need to get around you. If you're unsure of where you're heading, the first rule is to just keep moving.
Keep your GPS open so that you don't hesitate or lose your way. If you must stop moving for any reason, park yourself at the nearest wall or storefront.
4. Learn each of the five boroughs
New York City is home to five distinct boroughs—Manhattan, Brooklyn, The Bronx, Queens, and Staten Island.
While the majority of visitors spend most of their time in Manhattan for its many shops and large skyscrapers, keep in mind that there are also plenty of popular attractions and hidden gems alike that are scattered throughout the other boroughs.
Before you venture into the enormous city, make sure you are familiar with each borough, as well as where different attractions are located. To maximize your time, plan out each of your stops in advance so that you work through the city systematically and minimize travel.
5. Time your bathroom breaks accordingly
While you may be used to stopping in at your nearest gas station to use the restroom, New York's businesses aren't nearly as accommodating.
To prevent the crowds from hogging their facilities and interrupting their genuine customers, most businesses will not allow you to use their restrooms unless you are a paying customer.
You'll quickly find that public bathrooms are difficult to find. For this reason, it's important that you time your bathroom breaks around your meals. Use the restroom while you're grabbing breakfast, lunch, or dinner!
6. Be sure to eat local
Finding a table at one of NYC's best restaurants can be a challenge, as the city's top-rated spots are likely to be crowded at any given time. While you might be tempted to travel outside city limits to enjoy a more peaceful dining experience, doing so will cause you to miss out on one of the country's best food scenes.
For lunch, grab a slice of New York-style pizza at Lucali or Di Fara. For a romantic Italian dinner, book a reservation at Dominick's, Roberto's, or Rezdora. To enjoy some of the top Asian food in the nation, treat yourself to a meal at Kochi or Sushi Nakazawa.
If you still have room for dessert, stop by Dominique Ansel Bakery for a mouthwatering croissant-doughnut hybrid or Levain Bakery for the best chocolate chip cookie you've ever had!
7. Keep an eye out for tourist traps
New York, New York is the seventh most-visited city in the world and the locals know it. On every city street, there are vendors who are looking to work the naïve buyer into a scam.
"Tourist traps" are exactly what they sound like—unbelievable deals on highly valuable items. For example, a vendor might be offering Michael Kors purses for $15 or Gucci clothing for $10.
Of course, some of the city's vendors offer high-quality art, clothing, and other merchandise at an honest price. Just be sure to keep an eye out for any red flags before making a purchase on the street!
8. Treat yourself to a Broadway show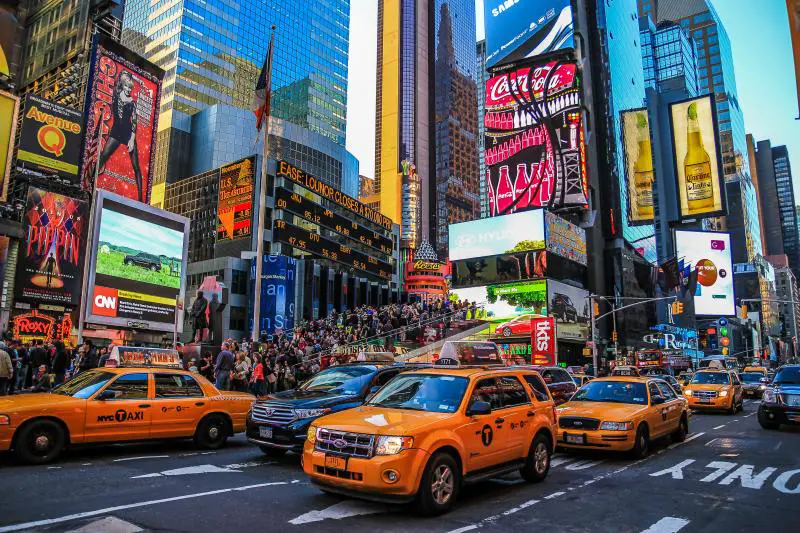 Richard BURGER/Flickr.
There is arguably no better place to witness a live Broadway production than in NYC. If you're passionate about song and dance, consider squeezing a live show into your schedule.
Some of the world's most well-known productions—including Hamilton and The Lion King—play right in the heart of Manhattan. If your travel budget is tight, fear not—you can often score discounted tickets by waiting in line on the day of the show or stopping by the box office as soon as it opens.
After the show, make sure you stop by the theatre's gift shop and purchase a souvenir to commemorate an unforgettable experience!