No matter where you're driving, you want to avoid getting into a car accident. That's easier to do in some areas than others.
For example, driving through a rural town is definitely less stressful than driving through a major city, and no city is more stressful when you're behind the wheel than New York City.
Whether you're visiting or you live in this busy city, there are some things you need to know about how to stay safe when you're driving. Find out more, or continue reading below for tips to stay safe in one of the world's busiest metropolitan areas.
Give Yourself Plenty of Time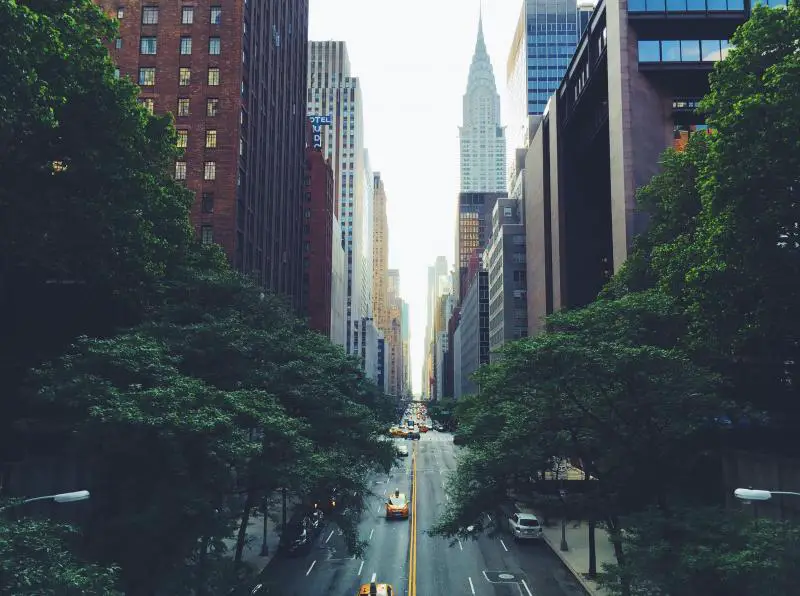 Photo by Robert Bye on Unsplash.
Driving from one side of a town to the other should take approximately the same amount of time. The distance is the same, after all! That's absolutely not the case in New York City.


The length of time it will take to drive from one side of town to the other can vary widely depending on when you're on the road. Even then, sometimes traffic picks up and it takes you a lot longer to get where you're going when you thought the roads would be less congested.
Do yourself a favor and give yourself plenty of time. If you're worried about being late, you're likely to drive poorly compared to if you have time to get to your destination. Even if you get there way earlier than you intended, it's better to be early than find out you're 45 minutes late.
Use GPS
Many drivers in NYC know exactly where they are going, and they aren't afraid to merge and turn abruptly in order to get there. Unless you have driven the same route countless times and you know exactly what lane to be in and what turns to take like the back of your hand, you should use GPS.
The last thing you want to do when you're trying to drive around in NYC is slow down and squint out the window every time you drive by a street sign looking for your turn. Not only will you increase your chances of getting into an accident, you're more likely to get lost, and you'll make everyone else on the road mad in the process. Turn on the GPS to make it easier.
Build Confidence Behind the Wheel
New drivers are often afraid of driving, but you don't have to be a new driver to be afraid of driving in New York City. With all the congestion, honking, and offensive driving, it's easy for any driver to feel a little off their game in the Big Apple.
If you feel nervous getting behind the wheel in NYC, you have to get over your fear of driving and build your confidence. A few ways to do that include:
Practice driving outside of rush hour
Ride around with someone you trust before getting behind the wheel
Drive with a trusted friend or family member in the passenger's seat
Take a defensive driving class
Brush up on your knowledge of local laws
Watch Out for Pedestrians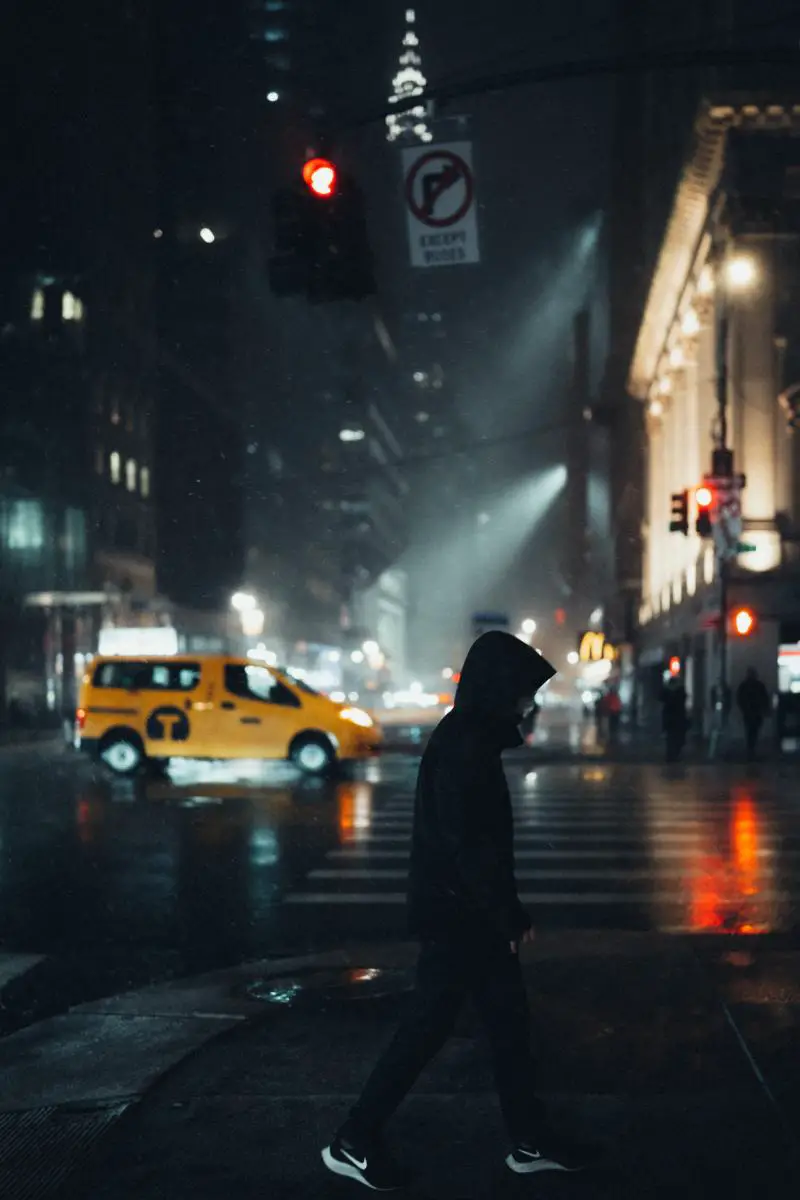 Photo by Lerone Pieters on Unsplash.
Not only do you have to watch out for other drivers in New York City, you also have to watch out for pedestrians. Countless people get around by foot, and the last thing you want to do is hit someone, even if they are crossing the street when it technically isn't their turn.
Not only do you have to look out for people who are walking, you also have to look out for cyclists, scooters, and other types of vehicles that could be lurking near the curb, just out of sight, even if it means slowing down. If you want to pick up a little speed and worry less about other vehicles and pedestrians, drive in the left hand lane.
Know Your Car
How well do you know your car? Vehicles today can do a lot more than play the radio and let you know if something is wrong with your engine. It's important to know everything your car can do so you aren't trying to figure out how to turn on your rear windshield wiper or figure out what that indicator light means when you should be paying attention to the road.
A few features to know include:
Road condition indicator lights
Stability control buttons
Advanced driver assistance systems
Smartphone integration
Cruise control buttons
Tire pressure indicator lights
Be Vigilant About Blind Spots
You should always keep a close eye on your blind spots, but nowhere else in the world should you pay more attention to the blind spots surrounding your vehicle than in New York City.
Every year, many people are killed or injured because someone didn't see them while they were driving or backing up. It's even more likely to happen when you're surrounded by other vehicles and people on the road. If you aren't aware when you're merging or turning, you could hit and seriously injur someone else.
The first step is making sure you know exactly where your blind spots are, as different vehicles have different vision issues. Once you know exactly where they are, use your mirrors and turn your head to monitor them. If you have a newer vehicle, be aware of indicator lights that can notify you if someone is in your blind spot.
Avoid Distractions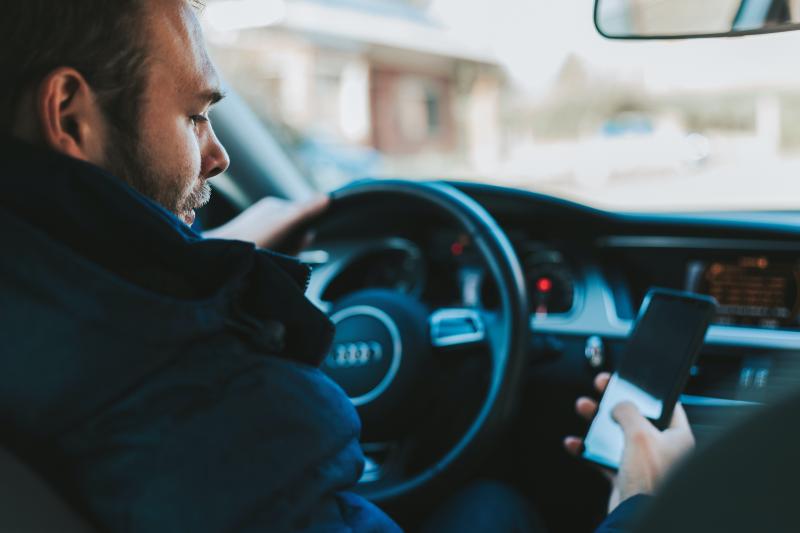 Photo by Alexandre Boucher on Unsplash.
Distracted driving is a danger to everyone, no matter where you live, but with so many people on the road and crossing the street, it is especially dangerous in New York City. Do yourself and everyone else a favor and avoid distractions while you're driving.
That means putting down your cell phone, but there are other distractions to avoid. Don't eat while you're driving, avoid putting on makeup, even if you're at a stop light, and focus on the road instead of daydreaming about your next vacation.
Getting in a car accident can be especially scary in New York City! Take these tips to heart and you can stay safer behind the wheel in one of the busiest cities in the world.