Post Feedback | Printer-Friendly | Send Article to a Friend
January 21, 2013 - by CG News Desk
Featured Listings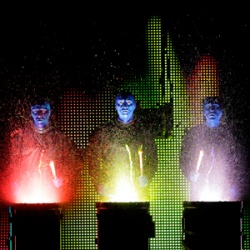 Blue Man Group· The trio of "post-modern clowns" present their outrageous in...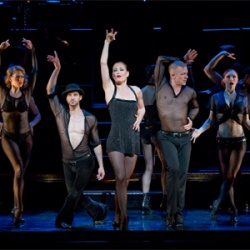 Chicago· Kander and Ebb's "musical vaudeville" in which Roxie Hart ga...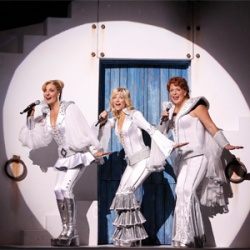 Mamma Mia!· This hit musical incorporates 22 ABBA songs into a story abo...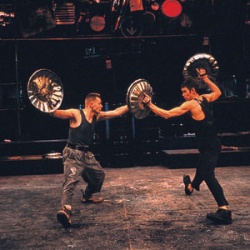 Stomp· The world-renowned eclectic theatre of percussion...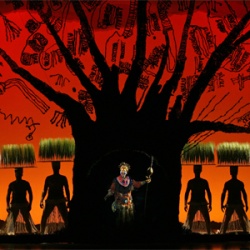 Lion King· The stage version of Disney's celebrated animated feature....
Winter has arrived in NYC, and that means chilly air, rain and occasionally snow that puts the "white" in the "Great White Way." Now, the city is lovely in winter—you can get a different perspective on Central Park or the New York Botanical Garden, or go ice skating in Rockefeller Center, at Bryant Park, or in Central Park's rinks. However, many of us want to stay warm, and there are myriad indoor things to do when the temperature drops too low.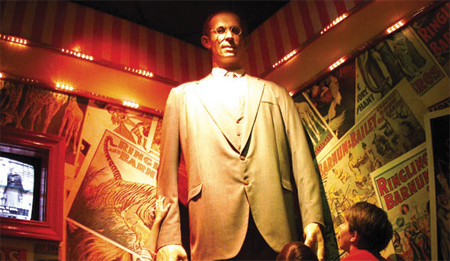 Not an art museum, not a science museum, and not a circus sideshow, Ripley's Believe It or Not! Times Square showcases the oddities in life and delivers the ultimate in shockingly odd, true stories. The exhibits include Ripley's collection of 24 shrunken heads that were the spoils of war for the Jivaro Indians of Ecuador; a 3,197-lb. meteorite that fell to earth in China during the Ming Dynasty in 1529; a collection of Olympic torches; and human and animal oddities. Discover the embodiment of one man's endless fascination with our world and his belief that fact is stranger than fiction. And be sure to visit their shop, which features t-shirts, bizarre collectibles, unique jewelry, crazy candy and toys that will engage your imagination. 234 W. 42nd St. btw. Seventh & Eighth Aves., 212-398-3133; ripleysnewyork.com
Discovery Times Square has quickly become home to some of NYC's most engaging exhibits, and this winter is no exception. In addition to the interactive SPY: The Exhibit, there's also Harry Potter: The Exhibition, featuring dramatic displays inspired by the Hogwarts film sets and displaying the amazing craftsmanship behind authentic costumes and props from the films. Original artifacts from Harry Potter and the Deathly Hallows - Parts 1 and 2 are on display, along with hundreds of original props and costumes from all of the previous Harry Potter films. 226 W. 44th St., 866-987-9692; discoverytsx.com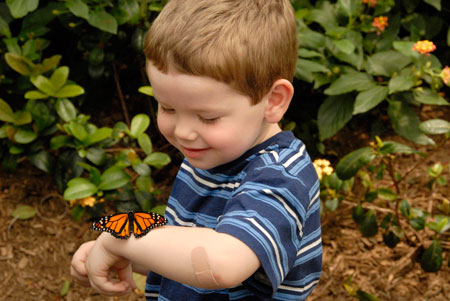 Another way to escape any winter blues you might have is to visit the American Museum of Natural History and their exhibit, The Butterfly Conservatory: Tropical Butterflies Alive in Winter. This highly popular winter attraction transforms the iciest day into a magical summer escape, inviting you to mingle with up to 500 fluttering, iridescent butterflies among blooming tropical flowers and lush green vegetation in 80-degree temperatures. Stand outside the vivarium and watch through translucent walls as monarchs, zebra longwings, paper kites, and other butterfly species flutter among people and plants, and transport yourself to a tropical setting. Central Park West at 79th St., 212-769-5100; amnh.org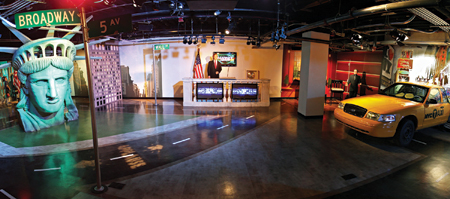 Who do you want to meet? At Madame Tussauds New York you can gaze into the eyes of your favorite film, music, and sports stars and feel like they're staring right back. Because each wax figure is an exact duplicate of the iconic figure they represent, you can see how you measure up to your favorite stars. Members of the Madame T pantheon include Taylor Lautner, Jennifer Aniston, Carmelo Anthony, Robert Pattinson, President Barack Obama, and many others. Spirit of New York is an interactive exhibit celebrating New York's greatest icons and unforgettable moments. You can immerse yourself in everything that is "New York" with a vibrant walk through the city's history along with iconic wax figures of yesterday and today. Stand alongside Marilyn Monroe in a classic movie scene, ring the bell at the Stock Exchange, and reflect on the past at the 9/11 Memorial. 234 W. 42nd St., 866-841-3505; nycwax.com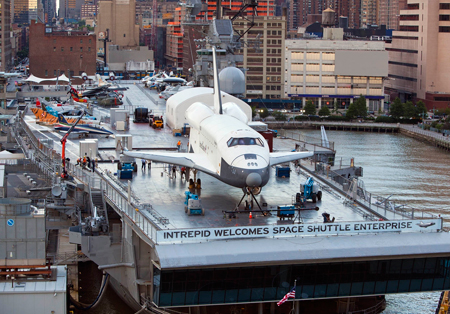 The interactive Intrepid Sea, Air & Space Museum is a floating museum complex that includes the 900-foot-long aircraft carrier Intrepid with seven full decks and four theme halls; the guided missile submarine Growler; and an extensive aircraft collection including the A-12 Blackbird, the fastest plane in the world, the British Airways Concorde, and space shuttle Enterprise, the original NASA orbiter that paved the way for America's successful space shuttle program. Pier 86, W. 46th St. & Twelfth Ave., 212-245-0072; intrepidmuseum.org

Archives:
Related Articles
Most Popular Articles on CGNY